With the basketball season upon us, the craze for these mobile games has increased exponentially. The developers have been adding the new and new titles in this niche on the Play Store so that the players and basketball enthusiasts enjoy this season like never before.
So, if you are one of the basketball maniacs, we have picked up the best 3D basketball games for your Samsung Galaxy S10. So, check them out and don't forget to share your views with us in the comments section below.
Top 5 Best Basketball Games For Android Galaxy S10

1: NBA LIVE Mobile Basketball
NBA LIVE MOBILE SUMMER COURTS
When it comes to best basketball games, NBA Live Mobile Basketball comes on the top because of its heart melting features and amazing ratings on the Play Store. With this game, you can build your own team with the ultimate players. You can also play against your opponents in 5 on 5 action. You can capture all the news occurring in the basketball events and much more with this single game.
2: Basketball Stars
Capturing the second spot on the list, this Basketball Stars from Miniclip is the multiplayer basketball game through which you can show who is the basketball star. You can dribble, shoot, score and win the game while showing your skills, moves, and fakes to juke out your opponent. Not only this, the game offers the realistic 3D features, 2 different playing mode and 40 + unlockable basketballs to enhance your gaming experience.
3: Real Basketball
RealBasketball HD Trailer
Want to enjoy the real- time basketball by sitting at your home? Well, Real Basketball is your way. The game is completely free that is designed for all the basketball lovers out there that allow them to show their basketball skills. The game offers the options of single and multiplayer modes, with the realistic 3D graphics, realistic basketball physics, 6 different playing modes and much more. Download this game to discover its other amazing features.
4: Dude Perfect 2
https://youtu.be/i7GN2m7q3ns
From the makers of Basketball Stars, this is not that typical basketball game. And that is what makes Dude Perfect 2 that much popular among the players all across the globe. Instead of offering you the basketball simulations and the team management, Dude Perfect 2 is all about making the perfect shots that no one thinks you can ever make. There are loads of levels and obstacles coming your way, so be aware and hit as perfectly as you can.
Hit the court with Freestyle Basketball Hero, another best basketball game for the Samsung Galaxy S10. With the impressive graphics, crazy fluid animations and smart touch controls, the game is great to play and offers 2 different playing modes. So, dribble, shoot and score!
Enjoy these 3D basketball games on your Samsung Galaxy S10 and show the world who is the boss.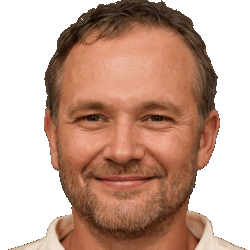 Latest posts by Frank Tyler
(see all)