Education helps a person to reveal their potential, to learn something new, to be literate and moral. If a person raises the bar every day, achieves new heights, improves themselves, and looks for answers to questions of interest, then this will provide them with a comfortable, bright, and rich life. The educational application can help in making the beginning of the continuous learning process unforgettable and exciting.

Тhe best application in every sense will not only take care of the child's knowledge quality but also will be able to instill the love for learning and interest in developing their skills.
That is the reason why more and more applications integrate gamification mechanics into the user journey. Take Duolingo for example, the app's core value is in providing language learning opportunities in a gamified way that enhances user interaction, engagement, and excitement from the educational process.
According to statistics, in the last quarter of 2021, 470 million educational applications were downloaded in the App Store, and 466 educational apps in Google Play.
Statistical forecasts also tell us that the education software market will continue growing and is expected to reach 11.3 billion dollars by 2024.
It means that there will be even more educational apps available on the market. How is it possible to allocate among millions of apps those that deserve the title of the top application and can easily win the heart of any child?
In this article, you will find 10 preschool and kindergarten language learning apps that not only entertain, but also benefit children by turning everyday tasks into a game.
This list is based on the rating of applications, which is 4+ on both App Store and Google Play. Besides, all applications do not contain ads, which will protect the child from unnecessary annoying factors.
Why useful for parents?
Top ratings don't just happen. Parents are willing to provide their children with only the best things. The same goes for mastering new skills via applications. Here you will find the most trustworthy apps for learning languages by kids.
Why is it interesting for entrepreneurs or startup founders?
Early learning is a modern trend where parents try to give their children only the best educational prospects for a brighter future. No wonder, the most popular apps are targeted at preschoolers. Here are some key findings:
Over 80% of top-selling apps are for kids.
Around 72% of top-selling education apps are concentrated on preschool children.
The most popular age category across all subjects are preschoolers and toddlers – around 58% and continues growing.
As you can see, this tendency makes the niche one of the most promising for business perspectives. Below you can acknowledge the top educational apps for kids that will give you a clear picture of what is in demand on the market.
This is a great business idea worth putting effort into.
Top 10 Educational Apps For Kids
Let's see the most popular educational apps for kids!
#1. Lingokids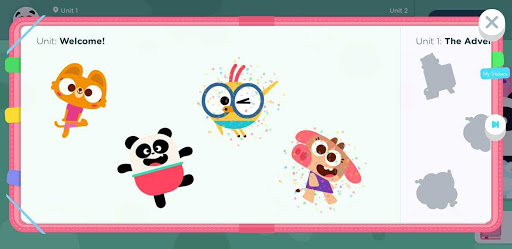 App Store Rating: 4.6
Google Play Rating: 4.5
Download on: Google Play / App Store
The app provides learning-adapted content that ranges from the most basic level of alphabet and color assignments to more or less complex sentences and full conversations. Lingokids is a wide variety of English children's songs, fun videos, audiobooks, interactive exercises for practicing over 3000 English words.
A personalized approach to teaching children is provided through adaptation to the age and level of the English language. Kind and cute animals will guide the kid through all stages of learning while rewarding for any achievement. By completing tasks, children unlock new units.
The application offers to watch instructive videos about good habits, learn the spelling of letters by drawing them with a finger on a screen and painting various shapes. The free version provides a daily activity limit.
#2. Khan Academy Kids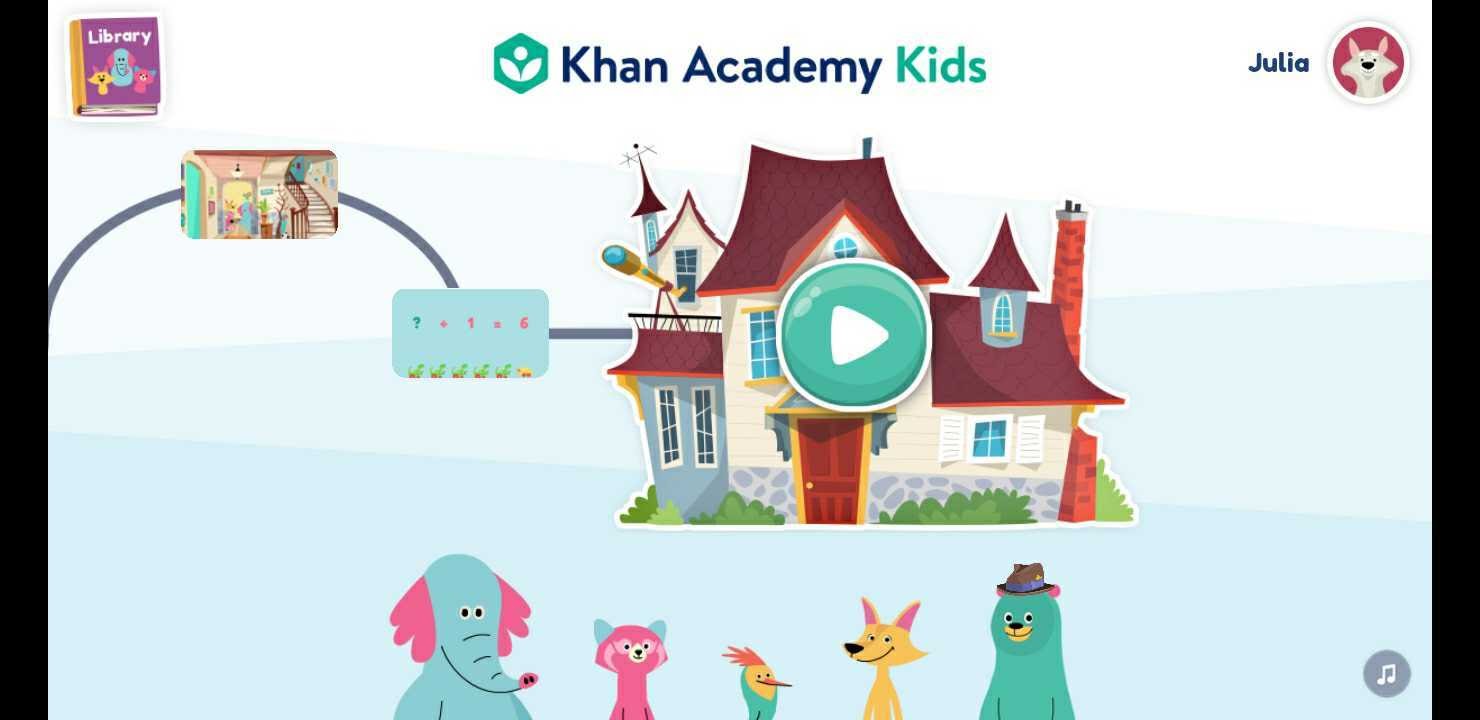 App Store Rating: 4.8
Google Play Rating: 4.5
Download on: Google Play / App Store
Tons of minigames in math, reading, writing, language learning, problem-solving skills, social and emotional development, logic, and creative expression. All of it is accompanied by cute cartoon animal friends who will welcome a child and guide them to their home.
Students become friends with the app characters when they choose an avatar of any available animal. For completed tasks, kids are rewarded with stars, stickers, and gifts. Children need to count the number of dinosaurs, find a word with a capital letter, repeat the learned word, locate it in a sentence, and perform so many other things.
"The crucial task of education is to teach kids how to learn. To lead them to want to learn."

Salman Khan, founder of Khan Academy
It is an excellent application for tutoring children that will add colors and unforgettable emotions to the kids' studying process.
#3. ABCmouse.com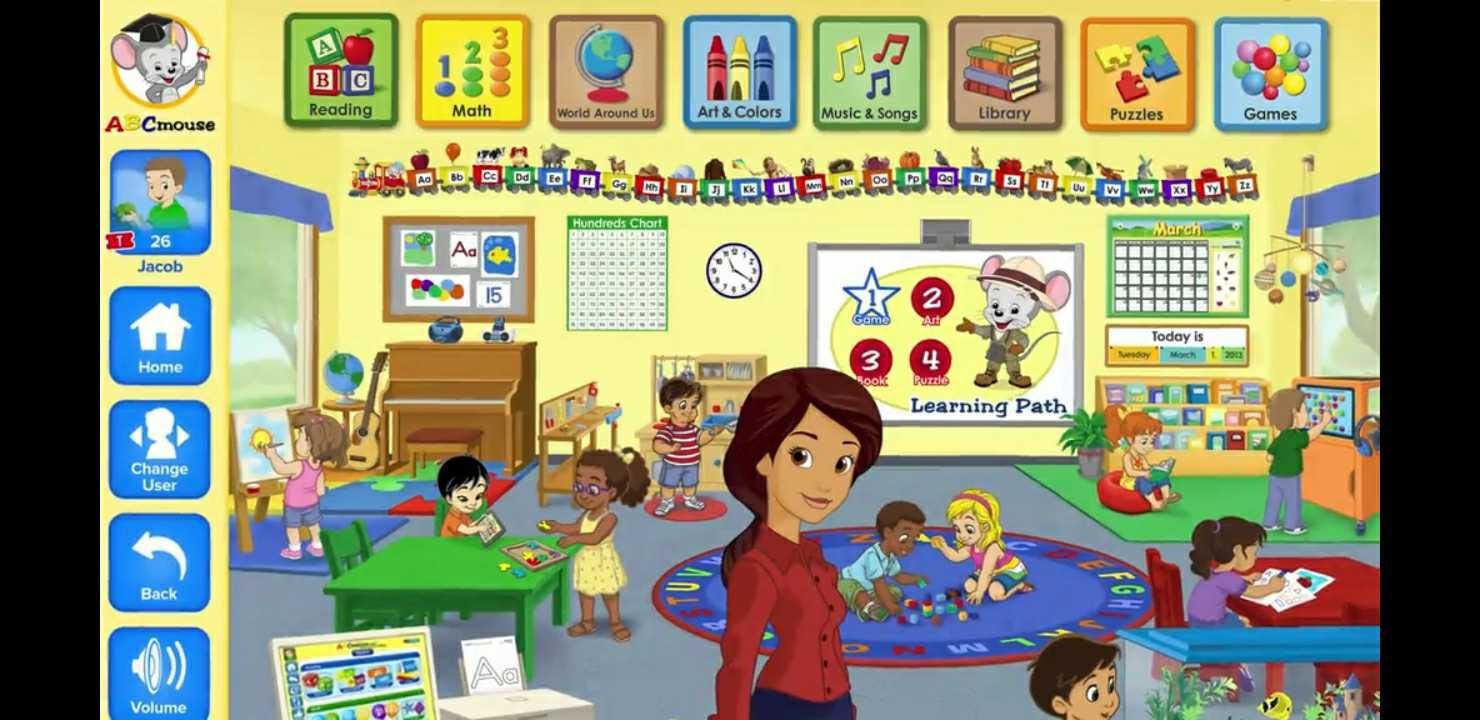 App Store Rating: 4.5
Google Play Rating: 4.1
Download on: Google Play / App Store
ABCmouse.com is an educational app with 10,000+ exciting Learning Activities for children at all academic levels that offers an easy and fun way to acquire a broad diversity of subjects. Here kids can create their own personal profile and easily learn math, art, music, reading, and much more.
Looking at the map, one can understand that the world of ABCmouse.com is large enough. It has its own zoo, farm, library, and classroom. In order not to get lost in the variety of activities, a learning path to guide from one to another activity was created.
Children with different educational backgrounds can learn to read their first words, break words into syllables or study the alphabet, and many more others activities.
#4. Pocket Worlds: Learning Game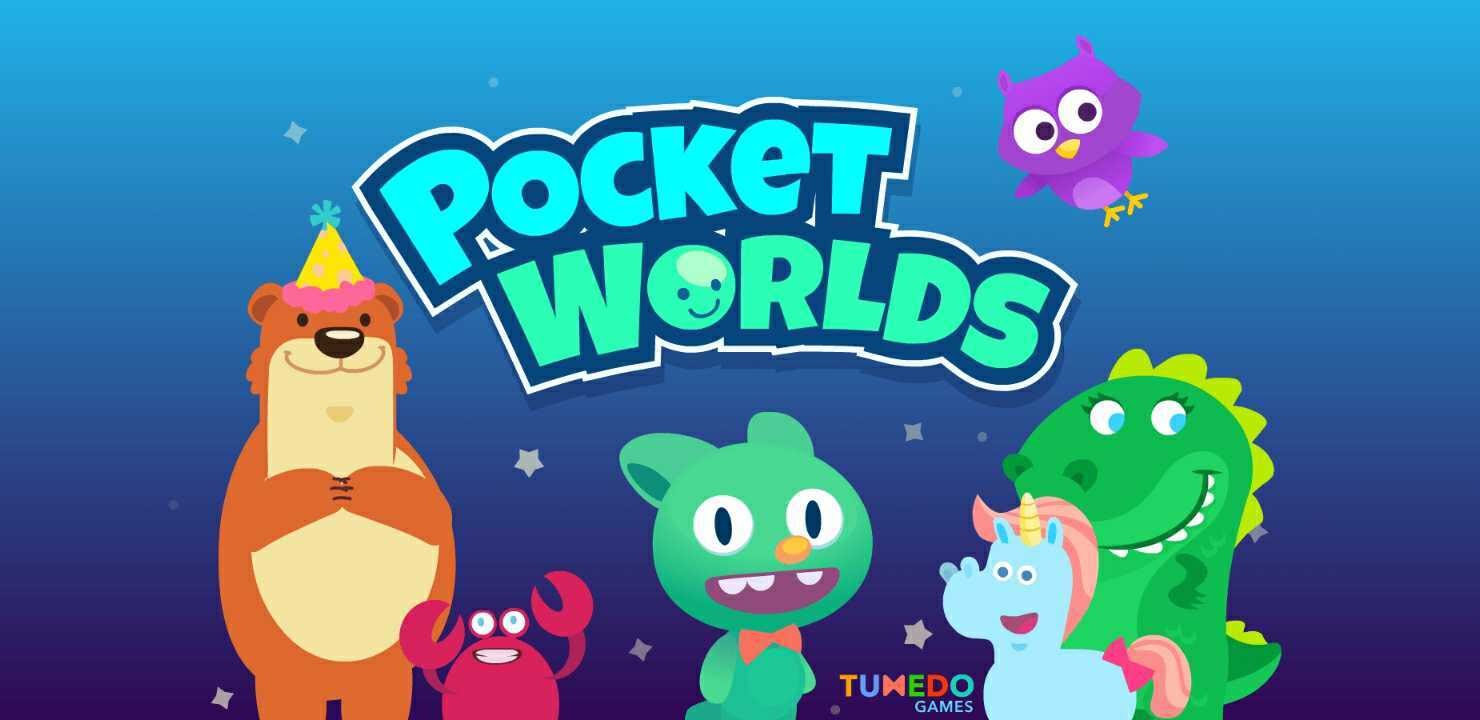 App Store Rating: 4.7
Google Play Rating: 4.5
Download on: Google Play / App Store
This learning app is perfect for children aged 2+. It has a number of games for studying concepts such as numbers, colors, shapes, words that have been particularly produced for kids. All 9 games have a birthday theme.
Interesting graphics, high-quality voice guidance, and intuitive navigation will make learning as simple and enjoyable as possible. Here, students can sort toys by color, look for a couple of pictures, search for figures that match the shape, pair words and shapes to move forward on the map, and unlock new levels.
Read also: Top 7 Hyper Casual Video Games
#5. Hopster: Pre-school Kids Learning Games & Safe TV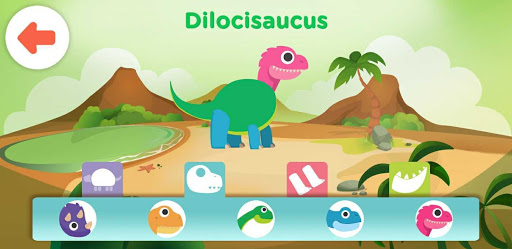 App Store Rating: 4.3
Google Play Rating: 4.0
Download on: Google Play / App Store
A learning program that contains a variety of educational content, from the best pre-school kids' TV shows to educational books, games, and music.
Here children study the letters and phonetics, numbers, and counting. They can draw and paint, study the origin of objects and perceptions. This digital environment is the best place to learn decision-making, literacy, and creativity.
#6. Wonster Words: ABC Phonics Spelling Games for Kids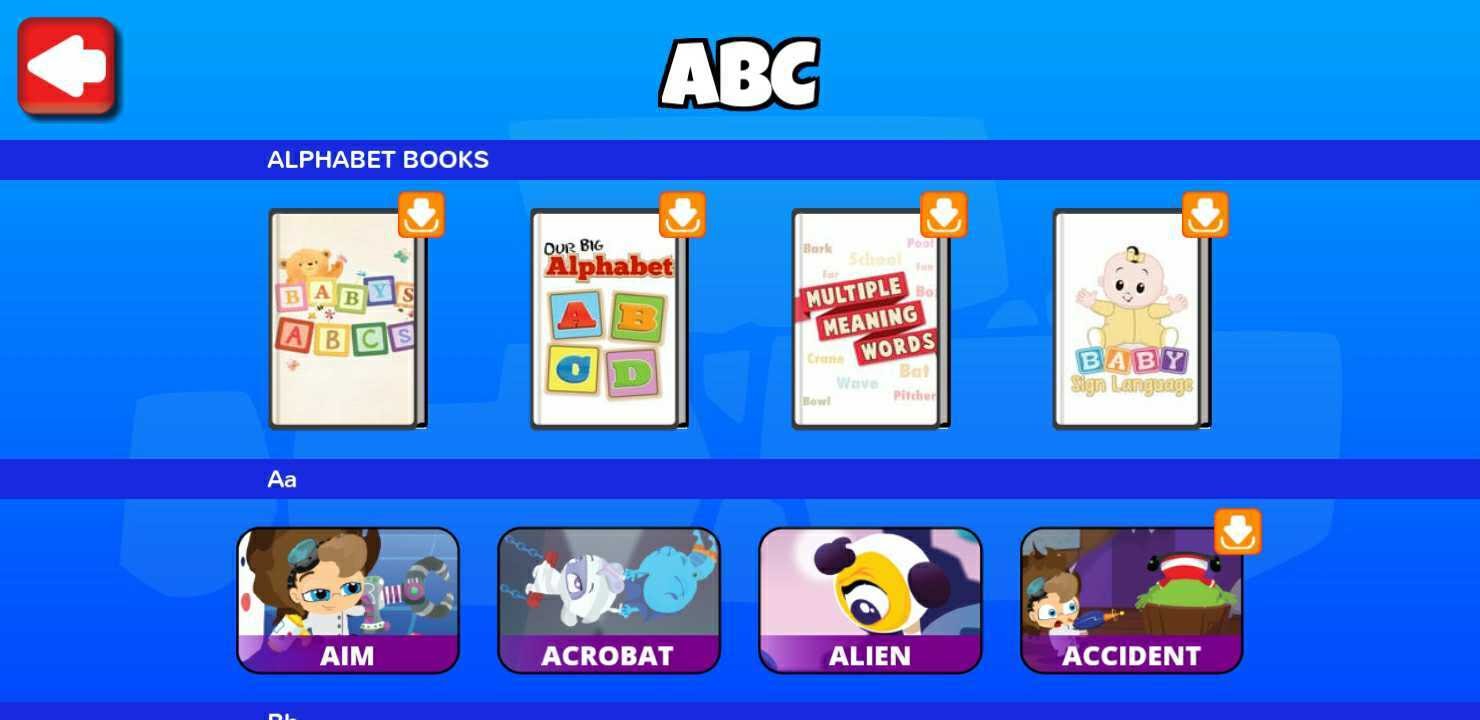 App Store Rating: 4.6
Google Play Rating: 4.3
Download on: Google Play / App Store
A fun application for practicing words, spelling, phonics, and reading. The process of cognition is accompanied by the development of word definitions with the help of animations, vocabulary replenishment through passing funny puzzles.
To practice the acquired skills, the game developers offer to go through mini-games. For excellent completion of the task, you can get a sticker with an interesting object, the meaning of which is explained each time. The children's pastime is accompanied by videos about the life of the Wonsters, which are played after each completed word.
#7. Preschool and Kindergarten Learning Games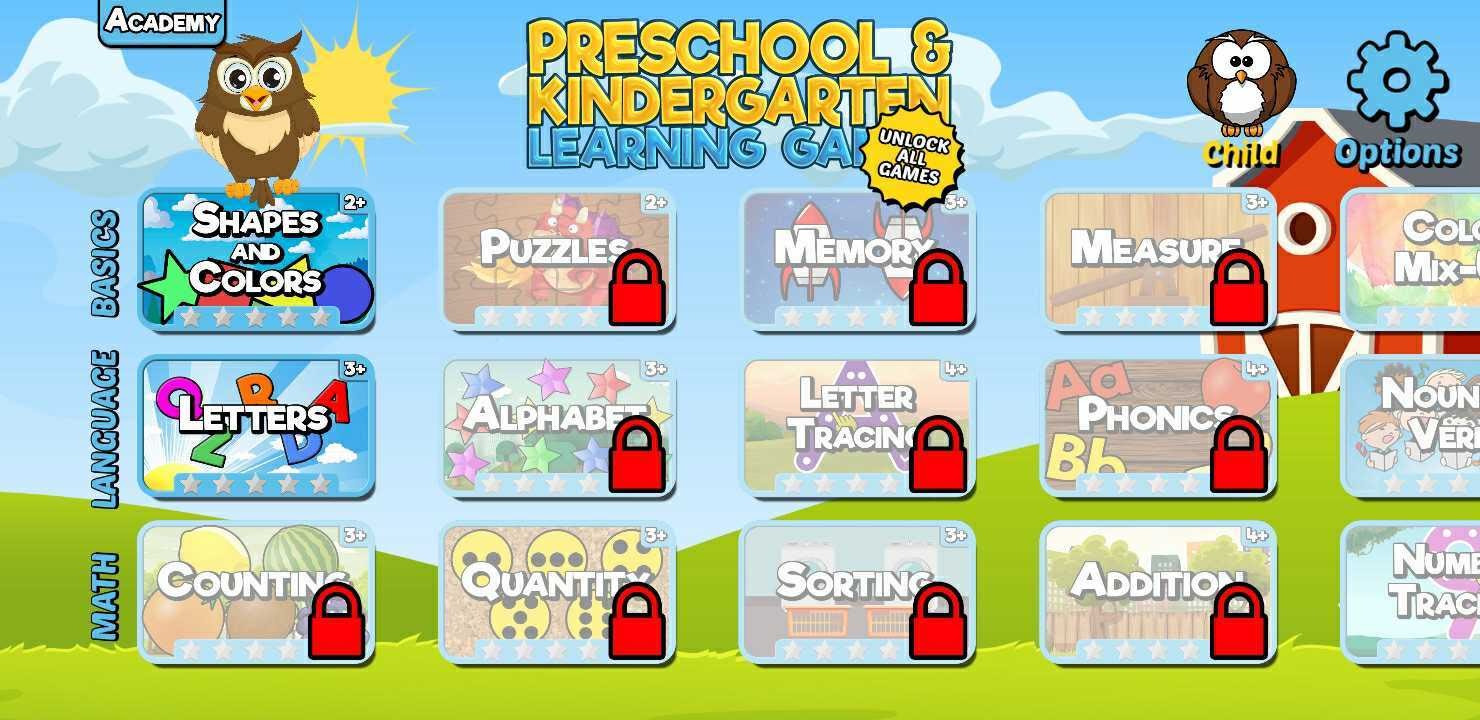 App Store Rating: 4.3
Google Play Rating: 4.1
Download on: Google Play / App Store
It is another colorful and fun kids app for teaching math, letters, spelling, shapes, colors, emotions, positions, as well as developing memory and creativity.
For these purposes, 30 exciting educational games have been developed with rewards in the form of a collection of stickers, accompanied by cute animals, funny sounds, and music. The list of educational tasks is quite wide: counting, letter tracing, sorting, puzzles, spelling, learning nouns and verbs, rhyming, etc.
#8. Kiddopia: Preschool Education & ABC Games for Kids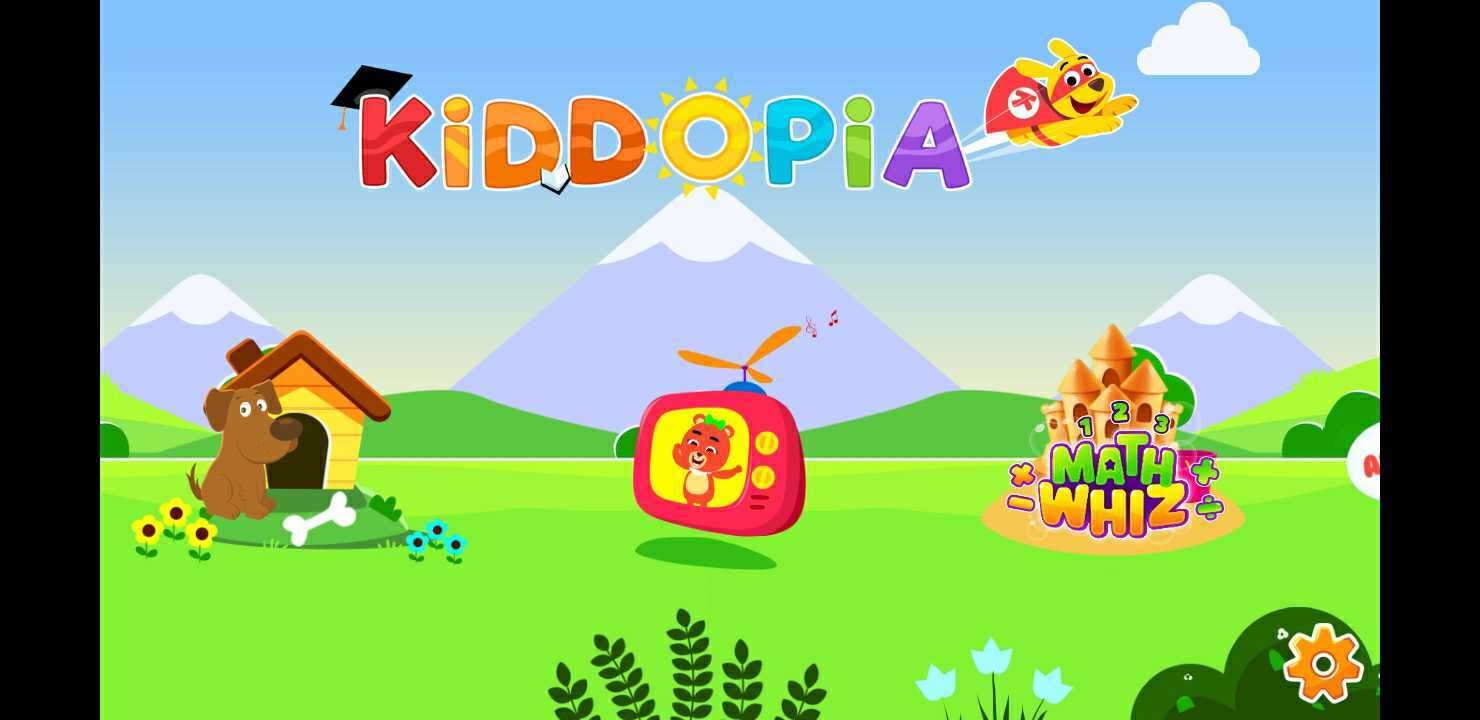 App Store Rating: 4.4
Google Play Rating: 4.2
Download on: Google Play / App Store
Kiddopia is an educational app for kids that allows learning basic subjects in a gamified way. Besides learning the alphabet, spelling, shapes, mathematics fundamentals, colors, patterns, and general concepts of knowledge, children can discover names and sounds of different animals, learn about planets and constellations, oceans and continents, and some other wonders of the world.
Children will have fun putting puzzles, sorting out games for memorization, and solving problems of logical thinking. Achievements in completing tasks are star coins that allow users to open new levels.
#9. ABC Kids – Tracing & Phonics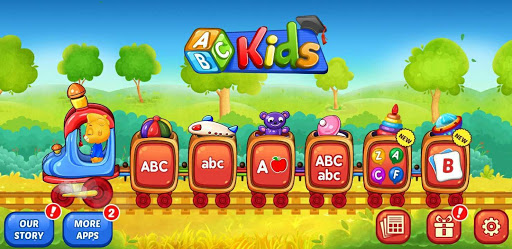 App Store Rating: 4.7
Google Play Rating: 4.3
Download on: Google Play / App Store
ABC Kids is another leader educational application in the field of acquiring the alphabet and letters. Educational games allow children to practice recognizing the shapes of letters by drawing them with their fingers along with the arrows on the screen, learn sounds, and do many matching exercises.
The application is easily accessible for parents. They can see the learning progress of their child. Also, students can completely focus on the training process.
#10. Writing Wizard – Kids Learn Letters & Phonics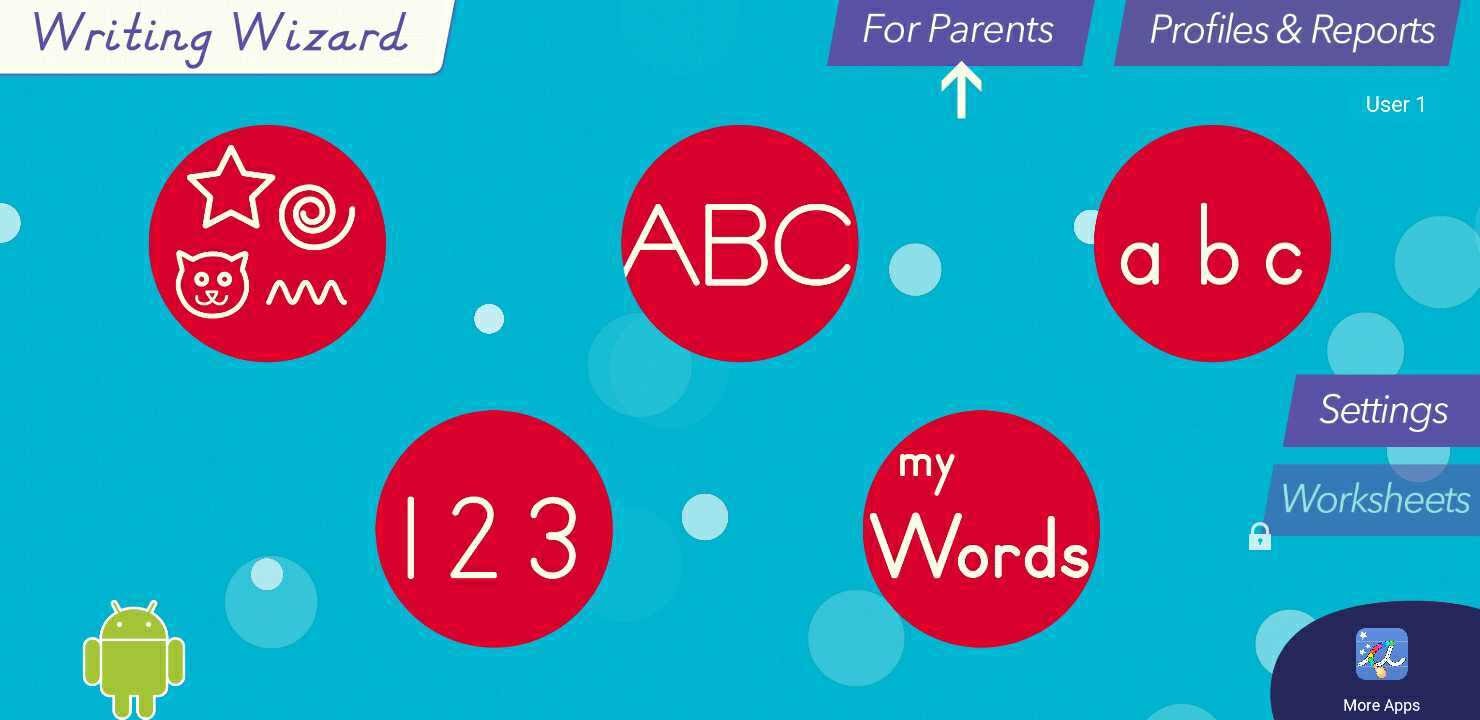 App Store Rating: 4.3
Google Play Rating: 4.0
Download on: Google Play / App Store
Writing Wizard is one more fascinating application in the list of progressive learning apps. It helps children to learn how to write letters, numbers, and words accompanied by sound effects and animated stickers.
As a method of encouragement, children can receive stars for achievements and play interesting games after the schooling part. Learning acoustics for letters in 6 languages, drawing up worksheets for offline practice of the child's skills are really useful capacities for quality education.
What Are the Benefits of Educational Apps for Kids?
Remote collaboration progresses each year. Distance learning for children is not a new notion. Besides, there are more and more opportunities to prepare children for school with e-learning solutions that become a very useful and convenient tool for children's education.
Apart from the mentioned advantages, there are more benefits of e-learning apps for kids:
Engagement. This is the most obvious aspect as educational apps increase interest and motivation for the learning process no matter the kid's age.
Digital native. From an early age, kids are quick at comprehending mobile phones, tablets, and computers which makes them barrier-free when entering an adult world full of digital technologies.
Self-education. Children are getting more keen at mastering new subjects with a self-directed learning process implemented in educational games.
Asynchronous learning. Whenever something can not be accomplished at the given moment, the kid can move further and come back to the complex task anytime or review the learned material.
All that remains is to choose the best educational tool out of the most popular e-learning apps and games available on the market. Or create a custom app that will take into account the peculiarities of each child.
How to Make An Educational App for Kids?
The mobile apps market is growing and no matter the number of existing educational apps or games, there is so much more to add. Each educational process or facility develops new learning approaches that are better automated for faster training results.
Have an idea for an educational app? Then it is the best time to implement it via an e-learning app development. The truth is that the mobile apps market along with the educational app's niche is growing increasingly due to the expansion of remote collaboration. Just think about the forecasts: people are ready to spend on purchases within mobile apps around $171 billion by 2024.
There are numerous educational apps and e-learning games on the market however, sometimes it is a complex task to find the best match according to the specific requirements. So if you have an epic idea of a brilliant e-learning app, do not hesitate to develop it from scratch.
Here are a few steps to take for e-learning app development:
Research the competing educational apps.
Check user reviews to understand the pain points.
Brainstorm the way you wish your app to function and look.
Think about the available budget.
Search for an app development company.
Ask for professional assistance in creating a business plan or technical documentation.
Find out about the app development process and initiate it once all collaboration details have been settled.
The higher competency of the app development agency, the better results you will get. Some development teams not only help you with the app development process itself but also propose solutions profitable for your business venture.
Conclusions
In this article, we took a quick look at the top 10 apps for toddlers and preschoolers that help them learn the alphabet, numbers, languages, and writing. These apps feature colorful graphics, memorable assignments, fun rewards, and an immersive learning environment.
Now when the world has moved online, it is still important to maintain children's interest in gaining new knowledge, as it would happen live with a teacher and peers. Educational applications provide an opportunity to develop new skills without leaving home, using the valuable free time of kids, introducing a variety of activities and techniques. It remains only to choose the one that will respond to the heart of a child and create an unforgettable journey into the world of new knowledge for them.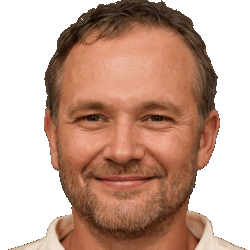 Latest posts by Frank Tyler
(see all)