Although cameras on the smartphones like Samsung Galaxy S23 Ultra are much better than the previous smartphones, still, these cameras do not offer that much features that can satisfy the needs of the camera and selfie freaks. Considering this, there are a plethora of camera apps available on the Google Play Store that can make most of the cameras of smartphones.
Top 10 Best Samsung Galaxy S23 Ultra Camera Apps
Among those array of camera apps available for Samsung Galaxy S23 Ultra and all other Android smartphones, we have listed the 10 best. Check 'em out and thank us later!
1: ProCam X 
One of the most popular camera apps on the Play Store, ProCam X has got the first spot on our list because it works best for the simple stuff. Ranging from a variety of shooting modes to basic photo editing options, this camera app has got all that you need. In addition, the app offers the best design, making it an all-in-one solution.

2: Camera ZOOM FX Premium
Another classic camera app is next on our list that carries tons of features for some serious photography. The app offers manual controls for the things like ISO, exposure, shutter speed etc. Besides this, there are various shooting modes and filters that will simply work to make your pictures and selfies awesome. You can try this app for free before paying $3.49 for its pro version.
3: Retrica
Best known for its amazing filters, Retrica is a sure choice for all the photo maniacs. Not only it offers tons of filters for every occasion, but also, it offers features like video and GIF shooting modes, collage making feature, fun stickers, doodle and text, and sharing option to the friends via social media accounts. The app is definitely worth your Samsung Galaxy phones for the next level photography.
4: Cymera
Another older yet popular camera app on the list. Cymera offers a large number of options for the front camera and also the mainstream functions for the back camera of your phone as well. That means you can get beauty mode, loads of stickers, an array of special effects and a bunch of filters with this app to beautify your pictures and express yourself in a different way. The app is completely free to download but offers some in-app purchases.
5: Candy Camera
A part of the new wave of camera apps, Candy Camera has managed to get the spot on our list with its tons of impressive features that you cannot find in any other camera app. Although this one is specially designed for selfie thing, but you can use it for other stuff too. There is a collage mode, we are talking about, makeup tools, stickers and variety of filters. The latest update of this app can be able to shoot pictures at 4k UHD.
6: Open Camera
With the simple UI and bunch of features, open camera stands next on our list of top 10 best camera apps for Samsung Galaxy S23 Ultra. This app is more for the serious photographers and videographers as it offers features like manual camera controls, HDR, exposure bracketing, dynamic range optimization mode and much more. All these features come with no price, still, there is an optional donation app for the support of developer.
7: B612 Camera
Express yourself with something different, with the B612 camera app. The app offers the amazing AR filters for the glamor shots, stickers and basic editing effects that you don't want to miss. This app is completely free and awesome to use. So get it to impress your friends and colleagues all the way with your perfect selfies!
8: PIP Camera
Redefine your photo taking and photo editing thing with the next camera on our list. PIP camera is an awesome editing tool and a great selfie platform that you don't want to miss. The app also features artistic filters to add some magic to your pictures and magazine style that will make your photos different. HD beautifying and grid collage are also worth-mentioning features of PIP camera.

9: Z Camera
For some wild effects and editing, Z camera is your destination. The app implements real-time filters along with HDR, tilt-shift, a huge collection of filters and great beauty features as well. Z camera is the fastest camera app that will get all your things done within no time.

10: Gif Me
Videos and GIF can speak more words than a photo and that is the reason GIF Me is the best thing that can help you to express yourself. The app offers the best way to create and shoot 14s GIF or short videos with the real-time color filters, basic editing features and much more. Capture your moment and share with your friends! We have also discussed, how you can Create Animated GIF Images with your Samsung Galaxy S23 Ultra.
Have you any other best camera app installed on your Samsung Galaxy S23 Ultra Plus? Tell us in the comments section below!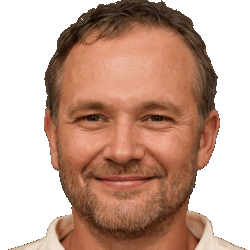 Latest posts by Frank Tyler
(see all)