Wondering what's new about Samsung Galaxy S8? When it's going to be released? What about its design and specs? What would this South Korean Giant cost? What to expect from it? If all these questions are circulating in your mind from the past few months, your wait is over. I am going to explain the answers to all these questions about the new expected Samsung Galaxy S8.
Well, we all are excited about the Galaxy S8 and that is the reason there is no short of rumors and leaks detailing about the phone, its specs and designs and price. So, I am going to cover all those things in this article that you are looking for:
Everything You Need to Know about Samsung Galaxy S8 / S8 Plus
1: Samsung Galaxy S8 Release Date
On February 26th, 2017, at MWC, Samsung revealed that Galaxy S8 would be announced at 29th of March, 2017, but later it was heard that its launch was delayed to April 28, blaming low yields on 10nm processors. However, it is not confirmed yet, that when it is actually going to be released. According to number of rumors, the galaxy phone's launch date is going to be in June and May too. However, no official announcement has been made on the launch date of Samsung Galaxy S8 that is quite a surprise for the tech nerds.
2: Samsung Galaxy S8 Design
Well, with the launch of this new flagship, we are expecting two models; S8 and S8+. Previously, Samsung has introduced its flagship with the variant "Edge", but this time, it seems that both these models are coming with "Edged" screen with very high screen- to- body ratio. This is all due to the rumored removal of the home button. Moreover, recently, color options of this flagship have been in highlights that includes Black, Silver and New Violet.
3: Samsung Galaxy S8 Specs
Well, coming to the point, what's new in its features? The most notable change that we are expecting in the new Galaxy phone is a bump in the screen sizes. Apparently, S8 would get a display of 5.8 inches while the larger handset is going to have a display of 6.2 inches, that's very much surprising for us. More importantly, its "infinity Display" is going to offer higher resolution panel that is tipped to 2,960 x 1,440 pixels.
As far as the processors of both these models are concerned, some would feature Samsung's custom-built Exynos 8895 chip while others would use Qualcomm's new Snapdragon 835 processor, depending on the market. The rumored feature about these chips is that they are now equipped with new 10nm FinFET manufacturing process, that offer improved performance up to 27 percent and high efficiency with lower battery and power consumption. Moreover, both these chips are capable of 1Gbps downloading speed.
Further, it seems that the Galaxy S8 would borrow some of the features from Galaxy Note 7 like iris scanner, USB-C charging and waterproofing as well. The battery sizes are rumored to be 3,000mAh/3,500mAh.
Finally, it is guaranteed that Galaxy S8 would feature the Android Nougat 7.0 OS with the main camera of 12MP and front camera of 8MP in both the models.
4: Additional Features
In addition, the phone is going to be equipped with some special features like facial recognition and desktop experience. The desktop mode is actually a feature that is not even offered on iPhone yet. This means, the phone functions more like Microsoft Continuum, that lets the user to use the phone as a computer simply by plugging it to the external monitor.
5: Samsung Galaxy S8 Price
The bad news for all is that, we haven't seen any price leaks for US and UK so far. But as a tip from a journalist, Roland Quandt, Galaxy S8 would cost €799 / $850 and Galaxy S8+ would cost €899 / $950.
If you want to get in touch with the latest updates and news for the Galaxy S8 and S8+, stay connected!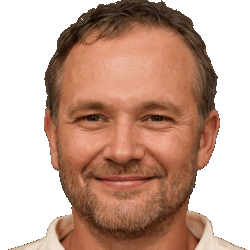 Latest posts by Frank Tyler
(see all)