Samsung Galaxy S7 is an outstanding smartphone, offering excellent features either it is its memory, or camera, processor or battery. However, like all other devices and gadgets available in the market, it is also indeed, not without its problems. Although Samsung has corrected most of these problems and upgraded the phone with the major update, still, there are some problems that users can address on their own.
Common Galaxy S7 Problems and How to Fix Them
So, here, I am going to cover some common Galaxy S7 / Edge problems and their easy fixes for you…
1: Slow Performance Error Fix on Galaxy S7 / Edge
This is one of the major problems of the Galaxy phones that increase as the phone ages. This is not because of its increased age, but because of the fact when people add more and do more with their phones. As a result, phones become slow and their performance becomes impaired. This is really annoying and need to be fixed. So, if you are facing this problem with your galaxy S7, then you can try the following fixes:
Free up internal storage of the phone
Switch to the launcher that is light in weight and is efficient.
Factory reset your phone
These are some excellent fixes that gives 100 percent result to the slow performance issues of your Galaxy S7 / Edge.
2: Battery life Issues Fix on Galaxy S7 / Edge
Battery life is another annoying yet serious problem that most of the users of S7 have to face. Although the Galaxy S7 phone is equipped with a 3000mAh large battery but it seems to be beaten by the daily grind. So here's what you need to do to improve the battery life of your phone:
Delete all the battery sucking applications like Facebook and Messenger.
You can also disable the always on display by jumping to the settings
Upgrade your OS to Android Nougat 7.0 that offers improved battery optimization and gives your phone a couple of extra hours of uptime.
Check out Best Battery Life Extender / Saver Apps and use Power Saving Mode on your Galaxy S7 / Edge to save more battery life.
Avoid using Live Wallpapers and try to use dark color wallpapers, which consume less power.
3: Audio and Speaker Issues Fix on Galaxy S7 / Edge
Quite a few people have reported the issues with their audio and speakers in Galaxy S7. Usually, this problem is related to speakers, but sometimes, it might be noticeable with the headphones and earphones too. So, if you are the one suffering from the issue, here's what you can try:
Take a close look to your speaker grille to inspect if there's any dirt or debris stuck inside. You can clean it gently to avoid the issues.
You can also let your phone dry out to remove any water stuck in the speaker grille.
Go to settings app and switch "UHQ Upscaler" on and off again in the sound quality and effects.
4: Random Restarts and Boot Looping Error Fix on Galaxy S7 / Edge
This problem has been found to be common recently among most of the Galaxy S7 units. Either the phone randomly freezes while in use or restarts again and again, without letting the user to do anything. There could be number of reasons behind this issue. Either there could be some annoying errant apps or overheating problems. To troubleshoot, you can use the following fixes:
Delete all the errant apps from your phone.
Reboot into the recovery and clear the cache partition.
Reset the phone completely by restoring the factory settings.
In worst case, you can Flash the Latest Firmware on your Samsung Galaxy S7 / Edge
5: Other Issues / Errors Fix on Galaxy S7 / Edge
There are many other issues with the camera of the S7 and it is also sometimes very slow to wake. If you are facing such uncommon issues, you can try a simple restart by holding the power button and select restart. The issue should be gone.
Are you facing some other issues with Galaxy S7 / Edge? Do mention in the comments below so that we can work to figure them out.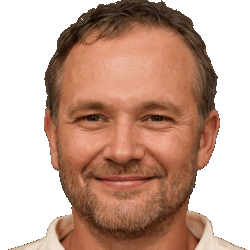 Latest posts by Frank Tyler
(see all)