We know it sucks when you forgot your Google login details and want to remove Google account from your Samsung Phone. Not only it gets stuck in your mind but lots of people also get stuck with the so-called FRP lock on their smartphones after hard resetting them. But now what? Would you not be able to access your data from your smartphone anytime soon? Would you need to buy a new phone? Or would you need to spend thousands of bucks to get it unlocked?
Well, you don't have to do these kinds of things. Thanks to the FRP bypassing tools that are fully functional to get rid of FRP locks from your Samsung Galaxy smartphones. These devices work to break the security feature from Google which is activated due to the hard resetting. And all this can be done with a few simple steps, when you have a right FRP bypassing tool.
Bypass FRP Lock on your Samsung Galaxy Phone Using Octopus 1.6.5 & 1.9.4
Among a number of FRP bypassing tools, Octopus 1.6.5 & 1.9.4 are tremendous one that claims to be 100 percent functional. So if you are facing a hard time with that FRP lock on your Samsung Galaxy phones (Samsung J2, J3, J5, J7, A3, A5, A7, S5, S6, S6 Edge, S7, S7 Edge, Note 5, Note 8"), here's what you need to know.
Octopus 1.6.5 is a best FRP bypassing tool that in addition to unlocking the FRP without any hassle, it don't require any combination files or OTG cable. So if you want to use this tool, here's everything that you need to know.
In order to get started, you need a few things. A PC, USB Cable, and a few software. Once you have all these essential things, you can easily unlock FRP from any of your Samsung Galaxy devices up to Android 7.0 firmware.
So let's get started.
How to Install Samsung Octopus without Box? – Video Guide
Octopus Box Samsung v1.6.5 Crack || Best Samsung Flash Tools Free
Firstly, go to your Windows PC, download & install two necessary software including:
Octopus_Samsung_1.6.5_Full_FRP_Remove.rar – Octopus 1.6.5 Samsung FRP tool – Mirror
Octopus Box Samsung 1.9.4 With Loader.rar – Octopus Box Samsung 1.9.4 With Loader.rar – Mirror
and Samsung USB drivers.
Please make sure to turn off your anti-virus software before extracting the downloaded files. Otherwise Antivirus will remove important file that is required to run octopus software without box.
Now power off your phone. For this, press the "Volume Down button" + "Home Button" + "Power Button", at the same time.
You will see a "Warning Icon" on the screen. Let go of all the buttons when you see it. This warning screen will remind you that custom OS can cause critical problems to your phone.
If you want to continue, simply press the "Volume Up Key", otherwise press "Volume down key" to cancel.
Once you press the "Volume Up key", your phone will enter into the "Download mode".
Now install the drivers on your PC and connect your phone to the PC using a USB data cable.
From your PC, right click on "My computer" and click "properties".
Inside properties, click on the "Device Manager" tab. And make sure that your phone is connected to the PC while doing this.
Once you open the Device Manager, find the modem of your phone. This will ensure that your Samsung Mobile USB modem is connected or not.
Now open the "Octopus FRP Tool" and click on the "Support and Options" tab from the UI of the tool.
This will open a list of phone modems from where you have to select your Samsung device model number.
Now click on the "Reset FRP" tab, that you will find under the "Actions" selection.
Now a pop up will open that will ask you to enable ADB.
Once the ADB is enabled, the tool will start to search for a phone whose ADB is enabled.
Now from the actions tab, click on the "X Cancel" button then click "Reset FRP/ Reactivations" button from the same section.
Once that being done, a pop-up window will appear saying "Resetting will delete all your data from Samsung Galaxy device". From that pop-up, simply select "Yes".
Within a few seconds, the FRP lock from your device will be removed.
And that's it.
If this guide is not working to remove FRP lock or remove Google account from your samsung galaxy phone, please have a look at following ways: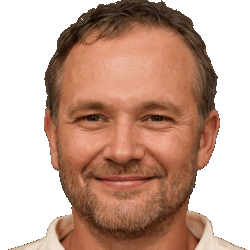 Latest posts by Frank Tyler
(see all)