The Android and South Korean Giant freaks are looking forward to the new Samsung Galaxy S9 and S9 Plus launch. The flagship, just like its previous series, has incorporated lots of new features and futuristic specs that other smartphones lack. This latest flagship, along with the other new features, is going to offer the FM Radio Support for the users in US and Canada.
New Samsung Galaxy Phones to have FM Radio Activated in US & Canada
Although this might sound strange for the other people, but the Samsung users all across US and Canada were waiting for this to happen. Yep, this is actually a good news for the Samsung freaks in US and Canada where, FM support is uncommon, as compared to the other parts of the world. According to the FCC chairman, Ajit Pai, "only 44 percent of the top-selling smartphones in the US had their FM chips activated, compared to 80 percent in Mexico."
This anti-consumer move is often driven by the financial considerations of the carriers who want the customers to use mobile data to stream content.
However, the Samsung is going to activate the FM support in its local flagship – Samsung Galaxy S9 and S9 Plus, now thanks to a new partnership with NextRadio. With this partnership, Samsung has activated the FM chip for the users all across the United States and Canada, where they can access and listen to almost all the radio stations locally available.
Download NextRadio App for Samsung Galaxy Phones
As a matter of fact, most of the Samsung phones come with the FM chip, but this chip is not activated for some regions due to the pressure from wireless carriers. To break the stereotype, LG, Motorola, and Alcatel have partnered previously to allow the users from the US and Canada to listen to the FM Radio, but Samsung is definitely the biggest name to add in the list.
Although many users from US and Canada would find it archaic to get the FM Support on the new smartphone flagship, but this actually brings some serious benefits as compared to streaming the music. One of its greatest benefits is that you can listen to FM stations even when you are not connected to any data or you have an unreliable data connection. Not only this, the FM is also a great source for getting the know-how of your surroundings, weather, and other local news. This not only reduces the cost but also reduces the battery usage.
Moreover, having the FM chips activated in smartphones might also come handy for the users during the natural disasters. When cellular networks are down due to some weather condition or natural disaster, local radio stations will be there to provide the users with the important information to those in disasters.
So what you think about this FM support in the United States and Canada? Is it functional or useless? Let us know your views in the comments section below.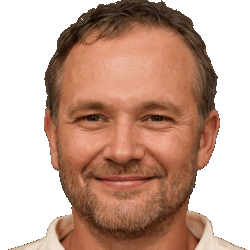 Latest posts by Frank Tyler
(see all)