If you are a kind of gamer who loves to stay updated about new games, then this post is for you. We are about to add another game in your waiting list. Command & Conquer: Rivals is a marvelous fighting game which is now available for Samsung Galaxy Smartphones.
Command & Conquer: Rivals Game for Samsung Galaxy S7 Edge, S8, S9 Plus
Currently, you can only play the pre-alpha version of  Commands & Conquer.You may experience any technical issue while playing. Just keep in your mind that it is pre-alpha version and pre-alpha versions are never representatives of final software.
1: Real-Time Strategy
It is a competitive and real time strategy game for mobile. You will be leading your army to victory in The War for Tiberium with Command & Conquer.
2: Control On Army
When they say you have full control over your army, they literally mean it. Your victory or defeat depends upon the quality of your own strategy of how you control everything. You will select the commander to lead your army. There are multiple commanders and all have different abilities. These abilities can influence all the battle and alter the situation at any time. You will be making complete combinations of infantry, tanks, aircraft, and high-tech behemoths. Tailor your army to make full benefit from unique capabilities of your commander. Now is the time to come out, unleash the formidable weapons vehicles and let the hidden tumults expose in war field.
3: Conquer The Rivals
Fight head to head in battles for map superiority in real time. Let the nationalist inside you come out of the shell  and expose its love for motherland. You have both options of fighting for Global Defense Initiative or brotherhood of Nod. Extend your supplies to  have pretty good additions in the supply convoys. Then, there are daily challenges that you can complete to get hefty rewards which would reform your commanders, weapons, and abilities. Each and every victory would result in growth of your army.
Pre-registartion would help you to get Early Bird Bundle.
Download Command & Conquer: Rivals Game for Samsung Galaxy Mobile Phones
https://youtu.be/BwoicN2_x1A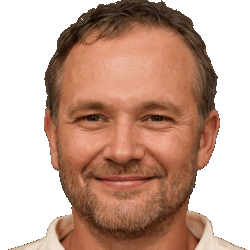 Latest posts by Frank Tyler
(see all)