Frija is a great SamfFirm alternative tool. It lets you download the latest Samsung firmware easily. Samsung firmware comprises 5 binaries or Odin files with .tar.md5 extension. Frija can download the BL, AP, CP, & CSC binary files for Odin. Using the latest Frija v1.4.3 and v1.4.2, you can download the latest software update or any version of Samsung firmware for your Galaxy smartphone or Galaxy Tab directly from Samsung Firmware Update Server (FUS). Please note that there's nothing called Frija APK or Frija for Mac. It's available only for Windows PCs.
You can not just download the firmware binaries for your Samsung device but also check the latest firmware available for your Samsung device model. The size of a Samsung firmware may range from 2GB to 5GB depending on your device model. Downloading such a big file using conventional methods with limited download speed might cost you lots of time and several attempts. Frija supports a very high-speed firmware download as the software is download from Samsung FUS itself. If you got a good data connection, you can download the firmware for your Samsung device within some minutes.
Fun Fact: Frija tool has been named after the wife of Odin (Old Norse: Óðinn) who is the god of wisdom, poetry, and magic in Norse mythology. Odin uses Heimdall (an alternative to Odin for Windows, Mac, and Linux) which again is the named after Norse deity Heimdallr who could see the future and the sole protector of the Bifröst in Asgard. So, you'll need the wife first to download the firmware for you and then the husband to flash it for you. LOL!
Latest Frija v1.4.3 Download
Please note that Frija is not available as APK and also not compatible with macOS or Linux. The tool works only with the 32-bit and 64-bit versions of Windows. V1.4.3 is the latest version of the Frija Samsung firmware download tool. While I recommend you use the latest version, you can also download the oldest versions of the tool from below. Here are all versions of the Frija tool ever released.
Frija-v1.4.3.zip (Latest)
Prerequisites:
Please note that Frija requires Microsoft Visual C++ 2008 and 2010 Redistributable Package (x86) pre-installed on your Windows PC.
Features of Frija Tool
Frija has been developed by wssyncmldm as a better alternative to the older SamFirm download tool for Samsung Galaxy devices. It has a better user interface, looks clean, and is very easy to use. SamFirm is now kind of outdated because its developer discontinued the project long ago. The features that make Frija a must-have Samsung firmware download tool include:
Simple and clean UI
Supports dark mode or dark theme
You can enable or disable binary nature check
Loads Samsung DLL libraries in a more efficient way than SamFirm
Uses a better firmware search method than SamFirm
It also supports firmware download for Samsung dual SIM phone models
Supports auto-update feature. It means you'll always have the latest version of Frija.
Supports high-speed firmware download from Samsung update server (up to 6 MBPS depending on your connection).
Lets you enable or disable the CRC (Cyclical Redundancy Check) checksum verification to help you with firmware encryption or decryption or MD5 related issues for enc2 type encrypted firmware. The CRC and MD5 hashes ensure the integrity of the firmware file.
You can toggle Night Mode, CRC Check, and Binary Nature on or off by clicking the 3-dot menu icon on the top-left corner in the Frija window and selecting Settings.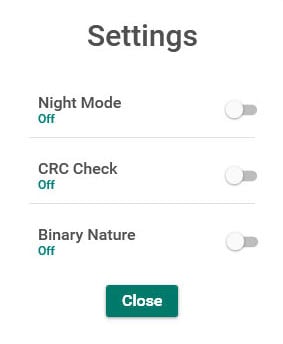 Using Frija Firmware Download Tool
Now that you have already download the latest Frija from above and are well aware of its features, let's see how to use Frija tool to download the latest firmware for your Samsung Galaxy phone or Tab. When the firmware.zip is downloaded, you can extract it to get the BL, AP, CP, CSC and Home_CSC firmware binaries to install using Samsung Odin.
Find Your Samsung device's Model and CSC
Before you can download the firmware for your Samsung device, you must find out and note down its model number and CSC code. This is a must if you want to download the correct firmware file and avoid Error 102. If you don't know how to do that, go through the steps given below.
Open the Settings app on your Samsung Galaxy smartphone or Galaxy Tab and scroll down to About phone or About device and tap it. You'll find the model number there.
There are 2 ways to find out the CSC code of your Samsung device and we'll check out both.

Open the dialer in the Phone app and dial *#1234#. On the next screen, you'll see the software versions of AP, CP, and CSC as well as the model number of your device. The first 3 letters right after the model number are the CSC code of your device.
That's it! Now, you have all the required information to download the proper firmware for your device. Follow the instruction described below to download the firmware binaries or Odin files using the Frija Samsung firmware downloader.
Download Firmware Using Frija
Unzip Frija-v1.4.3.zip on your Windows desktop using Zip archiver software.
Open the extracted folder and launch Frija.exe by double-clicking the executable file.
When Frija is launched, you will see the program window with empty fields in which you have to fill with your Samsung device's model number and CSC code. Obviously, you must have a working internet connection.
I already described above how you can find out the model number and CSC of your device to download the correct firmware. Fill in the Model and CSC fields and click the Check Update button as shown below.
Frija will check for the latest firmware version available for your Samsung phone or tablet and show you the results. Click the Download button.
You will be prompted to choose the location on your PC where you want Frija to download and save the firmware file. Don't modify the name of the firmware file name and click on the OK option.
In my case, the name of the firmware file was SM-N975F 1 20200730172133 hfe04fpm7v fac.zip.enc4.
Depending on your network speed, you may need to wait until the firmware download completes.
On completion, Frija will start checking the CRC32 encryption of firmware and then decrypt it.
Finally, you'll see the Download Complete message on the progress bar.
Now, navigate to the location where you saved the firmware file. You will find it saved as a zip: SM-N975F 1 20200730172133 hfe04fpm7v fac.zip.
Just extract the zip file to get the BL, AP, CP, and CSC binaries inside the firmware folder.
Using the Manual Mode on Frija Tool
The Samsung firmware download method described above is good for those who want to download the latest version of the software update for their device. However, if you want to downgrade to an older version of the firmware, you can take advantage of Frija's Manual mode. In the Manual mode, you are supposed to have the following information about your device and the software version you want to download.
Device's model number
Software's CSC code
PDA (AP) version: N975FXXS6CTGB
CSC (CSC) version: N975FOXM6CTGA
Phone (CP) version: N975FXXS6CTGA
Note: The PDA, CSC, and Phone versions mentioned above is just to show you how the value for these firmware binaries look like. You must use the information for your device and model.
Once you have all these pieces of information, go through the following steps.
Launch Frija and select the Manual option.
Fill in the respective fields such as the Model number, CSC, PDA (AP), CSC, and Phone (CP). To avoid typo mistakes, you can paste the values for those fields using Ctrl+V.
Having filled in the required information, click the Check Update button.
When Frija fetches the software and OS version, click the Download button. Frija downloads the firmware to the location that you already chose.
How to Fix Frija Error 102
If you are using Frija in Auto mode, there are very rare chances that you will encounter Error 102 while downloading firmware. As long as your device's model number and CSC is correct, you shouldn't get any issues. However, if you are trying to download the firmware via the Manual mode, the probability of getting Error 102 is higher.
Whether you use Frija's Auto or Manual mode, make sure you have filled all the fields with correct values and information. Otherwise, you'll end with the following message:
Error 102: Unable to find firmware for SM-XXXX
Inside the Frija tool's folder, you'll find a file named Frija.log. This file records all the activity you do on the tool. If you get any error while using Frija, you can check its details by opening the log file. For example, I deliberately entered the wrong device model and CSC code to download firmware for my old Verizon Galaxy S9. My aim was to reproduce Error 102 in Frija.
When I checked the Frija.log, I found the following:
Checking latest firmware for SM-G960U / VZW / G960USQS3BRK2 / G960UOYN3BRK2 / G960USQS3BRK2
Error: Could not send BinaryInform. Status code 200/400
Request was invalid. Are you sure the input data is correct?
Error 102: Unable to find Firmware for SM-960U/VZW
Please make sure all fields are correct or use Manual Mode
Thus, if you are having Error 102 in Frija, you must input the correct information to fix it.
Frija has Stopped Working (Fix)
If you get Frija has stopped working error right after hitting the Check Update button in Frija, it may be due to insufficient space on your Windows PC. Frija has been tested on Windows 7, 8, and 10. Since Samsung firmware needs GBs of space to be saved on your PC, please check that the C Drive on your PC or laptop has enough empty space. Also, make sure that you have installed Microsoft Visual C++ 2010 Redistributable package and .NET Framework on your computer.
Doing the above things should fix the "Frija has stopped working" error.
Anyway, having downloaded the firmware for your device, you need to download the Odin tool and install the latest Samsung USB driver on your OC to flash the firmware binaries on your Samsung device.
I tried to give you as many details about the Frija firmware download tool as possible and explain its functions and use. If you still have any problems or feel I missed something, please let us know!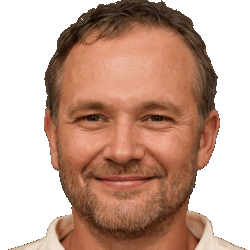 Latest posts by Frank Tyler
(see all)