Who does not love Bowling? It is immense fun to roll out the hefty ball and knock down the tiny bottles. The euphoria of striking every single bottle is just awesome.
Well, you guessed it totally right. This post is definitely about PBA Bowling Challenge Game for Samsung Galaxy S7 Edge, S8, S9 Plus.
PBA Bowling Challenge Game for Samsung Galaxy S7 Edge, S8, S9 Plus
PBA Bowling Challenge Game brings Bowling fun game to fantastic virtual reality. You will be bowling for a variety of regional and national championship trophies in the best 3D bowling game. Your rank will rise against 22 of the PBA's best bowlers.
1: MultiPlayer Action
Bowl with your friends in real time. and one-on-one multi player matches. As it is powered by Google Play Game services, you can also invite your google + friends. It is also possible to match with random opponent.
2: Bowl a Quick Game or Start A Career
Career Mode is at the heart of PBA bowling challenge. But you can also choose from wide variety of opponents and locations and unlock more content in Career Mode.
3: Let's bowl against the best
The game strives to accurately recreate the skill and style of the top bowlers in the sport today. It is controlled by actual statistics of the power, hook and control of the legends of the field. Fare against the cool confidence and pin point accuracy of Walter Ray Williams. Try the brash power stroke of Pete Weber. Can you defeat high spin and smooth release of Norm Duke or the high cranking back swing of Parker Bohn III.
4: Start Of Game
The game starts in the local alley with a scuffed up 12 lb ball, where you'll hone your skills against bowling legends on your way, and win the Tournament of Champions! There would be dozens of PBA tournaments.
5: Split and Bomb the ball
Training yourself on these special balls would even make you better at real bowling game. Unbelievable but true. Lightning Ball's swirling storm of electricity might hit something, if lane appears to be too big as compared to the ball. Try the split ball, if you want to clear 7-10 without breaking a sweat.Bomb Ball is what you desperately need if you just wanna knock down every single pin on the lane via explosive strike.
Download PBA Bowling Challenge Game for Samsung Galaxy S7 Edge, S8, S9 Plus
PBA Bowling Challenge Portrait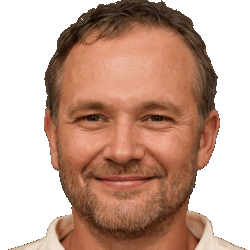 Latest posts by Frank Tyler
(see all)