Is fighting your thing? Want something action-packed to help you experience something new in your spare time? If so, ChronoBlade is your best option, second to none. The game has been around for a long and is one of the favorite action RPG for the action gamers. Also check out The Best Samsung Galaxy Mobile Games Section.
So if you want to put your fighting skills to test and enjoy some unique arcade style combat on your Samsung Galaxy S7 | S8 | S9 | Note 8, you have come to the right place. Scroll down to know what the game ChronoBlade has to offer.
ChronoBlade – Ultimate Arcade Action for Samsung Galaxy S7 | S8 | S9 | Note 8
ChronoBlade is a 3D side-scrolling RPG being developed by nWay, an independent video game company that has made its name in the world of video gaming within no time. ChronoBlade has been one of the favorite action RPG because of the fact that it offers some amazing features, in addition to the exciting storyline.
The game focuses on players progressing through multiverse where countless possible worlds exist, but each world or Earth has been invaded by the army of Chronarch Imperium. You have to progress through these earths via individual dungeons in order to save the humanity. Just like Street Fighter, you have to access the primary and secondary attacks that can be strung together in order to create unique combos to fight the enemies and gigantic bosses.
Not only this, the game also incorporates tons of amazing features that will make you love ChronoBlade, unlike any other game. These features include:
1: Explosive Skill Based Combat
Just like mentioned earlier, your character has unique attacking skills that can be combined together in order to caused massive destruction. In addition to that, players can block and encounter attack enemies as well as use special abilities that they have unlocked via each character's skill tree. All you need is to learn and master these controls for insane combos.
2: 4 Unique Characters to Choose From
You will be provided by a total of 4 main characters at the launch of the whole game. You can unlock the special skills of these players and gain access to their skill points as the level progresses, in order to defeat your enemy and save the humanity eventually.
3: Open-Ended Progression System
Your Character, Your Style! The game has got tons of customization options so that you can play in style. Ranging from custom equipment to strategic upgrades, you have got all that you need to customize your characters. Thanks to Open-ended progression system offered by the ChronoBlade that lets you build the ultimate character personalized to your play style.
Download ChronoBlade Action Game for Samsung Galaxy Mobile Phones
ChronoBlade AppStore Video
ChronoBlade_v1.3.0_samsungfanclub.com.apk
ChronoBlade_v1.3.0_samsungfanclub.com.apk
Besides progressing through the games PvE storyline, players can also participate in competitive PvP or tournaments, which score a player based on his highest attack combo and overall performance in a dungeon. So are you ready to test your fighting skill? Get this game downloaded RN!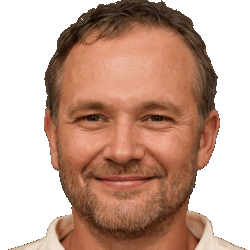 Latest posts by Frank Tyler
(see all)