The best thing about the smartphones is that you can do anything you want – from playing games to connecting with your friends and family, from surfing on the internet to browse your fav things, images, videos etc. Regarding the fact, you do need to have the right browser that offers you with the best surfing experience you expect.
No, we are not recommending you that typical Chrome or Firefox anymore because we have something extraordinary for your Samsung Galaxy S7 Edge, S8, S9, S10 this time. So scroll down to know what we are talking about.
Puffin Web Browser App for Samsung Galaxy S7 Edge | S8 | S9 | S10
With around 10 million downloads and thousands of positive reviews, Puffin Web Browser App definitely needs no introduction. Within a short period of time, the browser has managed to win the hearts of millions of people all across the globe over the Android platform and that for many good reasons. The first reason is its plenty of cool features that sets this browser apart from others in the list and the second one is its light nature that only takes 28 MB of storage memory.
In addition to that, Puffin Web Browser App for Samsung Galaxy S7 Edge, S8, S9, S10 brings many useful features including:
1: Wicked Fast Speed
Being only 28MB in size, Puffin Browser is ultra-light in nature that allows it to run smoothly and load pages within a matter of seconds. You don't have to wait for hours to access your fav site anymore as this browser speeds up the mobile browsing by shifting the workload from the resource-limited devices to the cloud servers, and resource-demanding web pages can run super-fast on your phones or tablets. Not only this, the browser has the ability to utilize the servers to preprocess and compress the pages for you.
2: Fool Proof Privacy
With the browser's built-in foolproof privacy features, you can surf and browse anywhere you want, and that too without leaving any trail. Its built-in incognito mode is really functional that auto-cleans your browsing history within the app.
3: Free Adobe Flash Over Cloud Support
The free Adobe Flash Over Cloud feature support works 24/7/365 that is completely free. This means you don't have to get an addition in-app purchase to update to this feature. You can get a complete cloud protection and adobe flash support, using Puffin Browser App.
4: Game Pad and Track Pad
The best part of this browser is the inclusion of Game Pad and Track Pad. The Game Pad enables you to change the functions of the buttons while the Track Pad makes it possible for you to draw images with your finger on compatible websites.
5: Full Web Experience
All in all, Puffin Web Browser offers you the ultimate experience by offering capable features and interesting functions. It also offers full web experience for the mobile as well as the desktop so that the users can never miss their fav browser anywhere.
Download Puffin Web Browser App for Samsung Galaxy Mobile Phones
Puffin Browser - Wicked Fast, Data Savings, Virtual Gamepad

com.cloudmosa.puffinFree_s7fanclub.com.apk
com.cloudmosa.puffinFree_s7fanclub.com.apk
So if you want to try this browser out, get it downloaded on your Samsung Galaxy S7 Edge, S8, S9, S10 for free.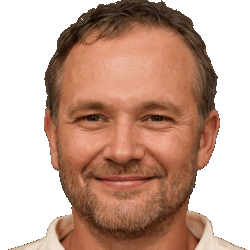 Latest posts by Frank Tyler
(see all)