Samsung Galaxy S10 has been equipped with the best features until now and that is the reason why it has got awesome reviews from the users. Ranging from alluring biometric features to the huge AMOLED Screen, no phone can ever be better than Samsung Galaxy S10.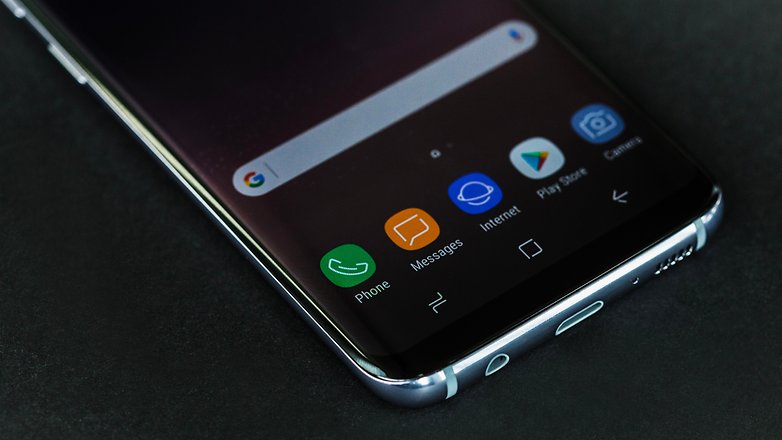 With almost all the great features, the only feature that can get better in Samsung Galaxy S10 is its launcher. The heavy use of white backgrounds, limited customizability of its home screen and some features that it borrowed from previous flagships are some of the things that make its users unsatisfied.
15 Best Galaxy S10 Fastest Launcher Apps Download
Fortunately, the Android app developers have provided us with a diverse collection of launchers that we can download and install on our Samsung Galaxy S10 for the seamless user interface. Here is the collection of 15 fast launcher apps that are worth trying on Samsung Galaxy S10 / S10+:
1: Action Launcher 3 App for Samsung Galaxy S10 / S10+
This 3rd version of Action Launcher is definitely a savvy for your Samsung Galaxy S10 that will give your device with the lollipop look while offering its own array of customizing features. Ranging from slide-out app drawer to special gestures, the app is full of mini surprises that you will definitely love.
2: ADW Launcher 2 App for Samsung Galaxy S10 / S10+
The first version of the ADW Launcher was one of the best launcher apps on the Google Store until its second version hit the Play Store. ADW Launcher 2 is packed with the alluring features and customization options that are missing in Samsung Galaxy S10.
3: Apex Launcher App for Samsung Galaxy S10 / S10+
Another excellent launcher app on the list is Apex Launcher that lives up to its name. The app comes with the balance of excellent performance and features including customization options, numerous icon styles and much more. The app is freemium and premium as well.
4: Arrow Launcher App for Samsung Galaxy S10 / S10+
Arrow launcher from Microsoft is another groundbreaking launcher app for the Samsung Galaxy S10 that offers all the info and features that you need for your smart device. With this launcher app, you can access all the sorted apps quickly and easily. Moreover, this launcher makes a good choice for the people who use Microsoft products.
5: Hola Launcher App for Samsung Galaxy S10 / S10+
If the battery of your Samsung Galaxy S10 is getting on your nerves, Hola Launcher is the saver! This app lets you customize your phone without killing your battery. The launcher is light in weight and boost features that will keep your phone light as a feather.
6: Evie Launcher App for Samsung Galaxy S10 / S10+
Capturing the 6th spot, Evie Launcher is worth trying launcher app that gives you a neat and clean screen with the full and quick access to all your apps. Besides this, the app comes with the live wallpaper support and much more yet to discover.
7: Solo Launcher App for Samsung Galaxy S10 / S10+
Sticking pretty close to Android's stock look, the Solo Launcher is next on our list. The tons of features that are packed in this compact launcher includes a universal search feature, several themes and wallpapers, clean and boost and much more.
8: Air Launcher App for Samsung Galaxy S10 / S10+
Combining a raft of themes, wallpapers and customization offer, the Air Launcher is the next one on the list. The app is smart enough to provide the users with gestures, incredible speed, auto folder, instant search and tons of other features. The numbers of usability features are also hiding within this compact launcher.
9: ZenUI App for Samsung Galaxy S10 / S10+
ASUS' ZenUI is the real-time experience of the user interface that has been offered in their handsets. The launcher offers the variety of colors, diverse customization options, quick swipe down, frequently used apps and everything that you might be looking for.
10: Nova Launcher App for Samsung Galaxy S10 / S10+
Nova launcher is fast, sleek and highly customizable launcher app than ever. Although this app has been around for a while, but it incorporates tons of captivating and usable features that your Galaxy S10 might be craving for. So, whether you are looking to optimize your phone or change the things look in your phone, Nova Launcher is one of the best options around.
11: Go Launcher App for Samsung Galaxy S10 / S10+
With millions of downloads, Go Launcher survives to be another best launcher app for Samsung Galaxy S10 or any other android device out there. This one is a sleek, smart and stylish application that offers tons of features over the top of that. From app management to customization, from transition effects to widget options, the app has all that you need.
12: Google Now App for Samsung Galaxy S10 / S10+
Although this app is shutting down this year, but you can still have it to enjoy some amazing launcher experience. The app comes with the neat user interface, fast performance and amazing customization options that you will love. With the Android's stock look, this launcher is worth a shot.
13: Smart Launcher 3 Pro App for Samsung Galaxy S10 / S10+
Smart Launcher 3 definitely lives up to its name by offering smartest features than any other application on the Play Store. This app is light in weight, besides being smart, and is pretty good in performance as well. You can download this app free of cost from the Store.
14: Lightning Launcher App for Samsung Galaxy S10 / S10+
Another badass launcher application is Lightning Launcher that lets you make detailed tweaks to your device. Besides being super lightweight, the app offers multiple sets of home screens for multiple occasions along with its unique features. Extreme customizability is also a plus for this launcher.
15: Turbo Launcher App for Samsung Galaxy S10 / S10+
Last but not the least; Turbo Launcher is also a pretty clean choice to change your default screen. The app also offers a number of ways to configure the screen as well as loads of themes and wallpapers for a change. The app also claims to boost the performance of the phone while letting you enjoy the tweaks.
That's all. If you know any other amazing launcher app from the Play Store that will work for Samsung Galaxy S10 / S10+, do let us know in the comments section. Happy Read!