The Samsung Galaxy S21 Ultra has been spotted running Android 12. This kind of indicates that the Android 12 beta release for the phone could be right around the corner.
The Galaxy S21 Ultra was spotted running Android 12

The phone was spotted running Android 12 on Geekbench. The listing is from August 22, but it's now making the rounds. The rest of the benchmarked information is not that important, other than the fact the phone runs Android 12.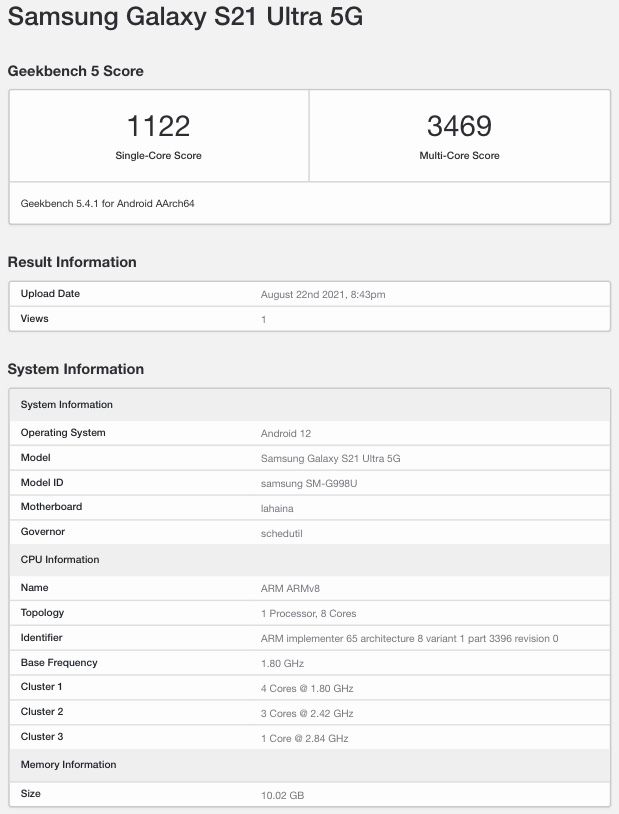 The Galaxy S21 Ultra, as most of you know, ships with Android 11 out of the box. One UI 3.1 came pre-installed on top of Google's OS. Well, Android 12 will bring One UI 4.0 to the company's devices.
Samsung confirmed that information, by the way. The company also confirmed that the Galaxy S21 series will be the first to get Android 12 update. That goes for all three phones in the series.
Android 12 beta for the Galaxy S21 series could be coming soon. It could be a matter of days, or weeks, we'll see. Samsung may wait for Google to release a stable version of Android 12, which is also coming soon.
Stable Android 12 build is likely coming to Pixel phones next month
Android 12 should arrive to Pixel smartphones in September, likely in early September. It seems like we're in for a rather interesting month as far as Android software is concerned.
The Galaxy S21 Ultra is the most powerful handset in the S21 series, so it's not surprising that the device appeared with Android 12. It's highly likely that Android 12 beta will roll out to all three phones at the same time, though.
Android 12 is a major update for Google. The company will make more significant changes to the UI this time around, while it will also add quite a few new features. We've been able to try most of them via Developer Preview and Beta updates.
Still, it remains to be seen which features will make it to the final build. Also, Samsung's Android 12-based One UI skin may differ from stock Android quite a bit. We'll just have to wait and see.
These Galaxy Devices Will Get Android 12
Samsung used to keep Galaxy phones and tablets updated with major Android software updates for two years. Fortunately, the company has come to its senses and changed that policy.
The company says it's now committed to providing three years of major software upgrades going forward. This is obviously a huge development as it means Galaxy owners can hold onto their devices for a lot longer.
Initially, it looked like this change would only apply to higher profile devices, but according to Samsung, lengthier support will be extended to other devices as well. Here's the full list:
Galaxy S21, Galaxy S21+, Galaxy S21 Ultra, Galaxy S20 Ultra 5G, Galaxy S20 Ultra, Galaxy S20+ 5G, Galaxy S20+, Galaxy S20 5G, Galaxy S20, Galaxy S10 5G, Galaxy S10+, Galaxy S10, Galaxy S10e, Galaxy S10 Lite.
Galaxy Note 20 Ultra 5G, Galaxy Note 20 Ultra, Galaxy Note 20 5G, Galaxy Note 20, Galaxy Note 10+ 5G, Galaxy Note 10+, Galaxy Note 10 5G, Galaxy Note 10, Galaxy Note 10 Lite, and upcoming devices.
Galaxy Z Fold 2 5G, Galaxy Z Fold 2, Galaxy Z Flip 5G, Galaxy Z Flip, Galaxy Fold 5G, Galaxy Fold, and upcoming Z series devices.
Galaxy A71 5G, Galaxy A71, Galaxy A51 5G, Galaxy A51, Galaxy A90 5G, and select upcoming A series devices.
Galaxy Tab S7+ 5G, Galaxy Tab S7+, Galaxy Tab S7 5G, Galaxy Tab S7, Galaxy Tab S6 5G, Galaxy Tab S6, Galaxy Tab S6 Lite, and upcoming Tab S series devices.
If your device is on this list, you should get Android 12 in 2021 or 2022. If it isn't, you may find yourself (officially) stuck on Android 11.
If Samsung hasn't confirmed Android 11 for your phone or tablet, you won't get upgraded to Android 12. That means devices like the Galaxy S9 and Galaxy Note 9 will get left behind.
You can expect Samsung to bring Android 12 to its flagship devices first though older flagships, mid-range devices, and budget devices shouldn't be too far behind.
Samsung Galaxy Android 12 Beta
Google's launched its Android 12 beta program and Pixel users, and owners of select devices from ASUS, OnePlus, OPPO, Realme, Sharp, Tecno, TCL, VIVO, Xiaomi, and ZTE, can join.
Samsung typically hosts its own beta program for Galaxy devices and that's what you should expect for Android 12 and One UI 4.0.
The company says Galaxy users can expect the Android 12/One UI 4.0 beta to start in September and October. Samsung will start with the Galaxy S21 series.
September is far more likely at this point given that Samsung's updated an app (One Hand Operation+) with support for Android 12 and Android 12's shown up running on a Galaxy S21 Ultra on Geekbench.
The company used to keep its Galaxy Beta program limited to flagship models, but in recent years the company has brought mid-range phones into the fold.
We don't know how the Galaxy Android 12 beta process will work exactly, but you can expect the Galaxy S21 series and upcoming 2021 flagships to take part. You can also expect the Galaxy S20 series and the Galaxy Note 20 series to join the fun as well.
Samsung's Android betas are usually limited to select regions. Big markets like the United States are always on the list, but smaller markets are typically left out. That could change with Android 12, but it would be wise to temper your expectations if you live in a small market.
Samsung Galaxy Android 12 Release Date
When will Samsung release its first Android 12 update? Let's start with what we know.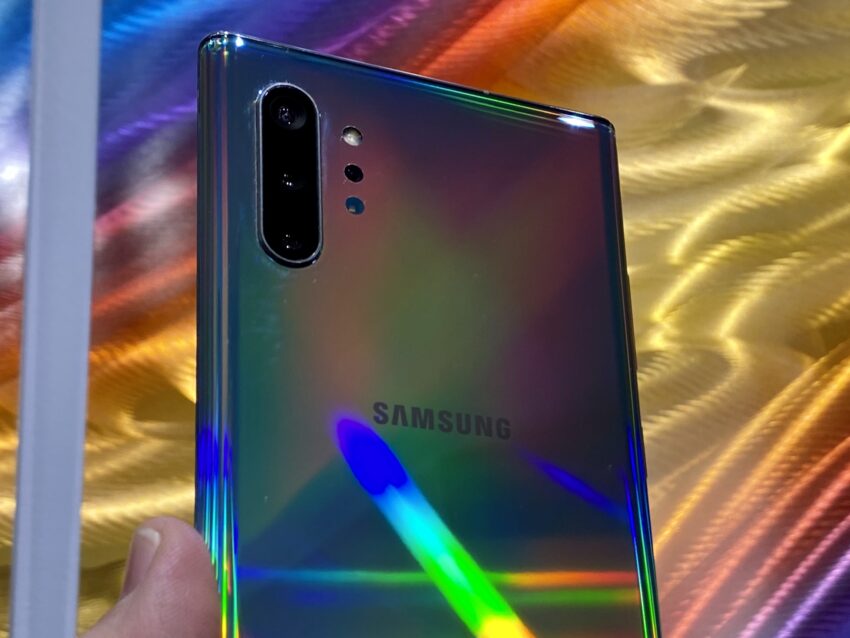 Google says the final version of Android 12 will drop for Pixel phones sometime after the final beta lands in August. Samsung won't beat Google to its own release which means the soonest we'll see Samsung release Android 12 is sometime in August.
Samsung typically launches its Android beta program a few weeks after Google releases the final version which means we're, again, looking at a launch in September or October.
If that holds, you can expect the first official Samsung Android 12 updates to roll out in November or December after beta testing ends.
Samsung sped up its Android roll out process in 2020-2021 so it's possible Android 12 moves out to Galaxy devices faster than Android 11 did.
That said, while a lot of Galaxy models will probably get Android 12 in the second half 2021, many others will have to wait until 2022.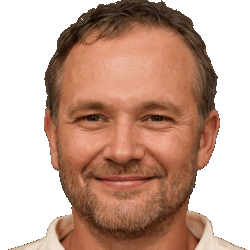 Latest posts by Frank Tyler
(see all)