Looking to connect your Samsung Galaxy Note 9 to your smart TV? Want to play 4k videos on a bigger screen using your Galaxy Note 9? Want to power your PC with your Samsung Galaxy Note 9? If so, the South Korean Giant has got you covered. You don't have to invest in that expensive Samsung DeX to get the ultimate desktop experience using the Samsung Galaxy Note 9 as the new latest device lets you do that with a simple USB-C to HDMI dongle.
Yep, you have heard it right. Instead of requiring a dock, you can now simply plug a USB-C to HDMI cable in your smartphone and desktop and enjoy the desktop experience effortlessly. Samsung has now started selling its official USB-C to HDMI dongle for the Galaxy Note 9.
Samsung's USB-C to HDMI Dongle for Galaxy Note 9 is now on Sale

Okay, Samsung Galaxy Note 9 might be the best smartphone on its own, but Samsung dock-less DeX feature is something that a lot of Note fans look forward to and the dongle which lets you work on the move is finally up for sale.
According to a report, Samsung's official dongle which supports HDMI 2.0 and DisplayPort 1.2 standards, is finally up for sale online on Amazon. Here's what you can do with the official USB-C to HDMI dongle for Samsung Galaxy Note 9:
1: View Content From Your Phone to your HDTV, Monitor or Projector
The official Samsung Galaxy Note 9 USB-C to HDMI Adapter allows the users to watch videos and play games from their Samsung Galaxy Note 9 on the bigger screen. You can easily connect your smartphone to the big screen using this adapter so that you can easily stream videos, play games, view photos and do more from your mobile to your TV.
2: Quality Video and Audio Experience
Whether you want to play videos on the bigger screen or want to enjoy the video games, entertaining your family with the photo slideshow or simply enjoying your fav music on the bigger screen, the Official Samsung HDMI Adapter ensures your visual and audio experience is at its best on the biggest screens in your house or workplace.
3: Up to 4k Video Support
When connected to a compatible display, the Official Samsung HDMI Adapter will present up to 4K resolution at a stunning 60 frames per second. This ensures you have the best picture quality possible, running at a silky smooth framerate.
In short, for basic mobile device mirroring, the official Samsung USB-C to HDMI dongle supports every high-end model from the Galaxy Note 8 to the Galaxy S9, S9+, S8, and S8+. But the sole purpose of the adapter is a connection between the Samsung Galaxy S9 and any type of HDMI capable monitor.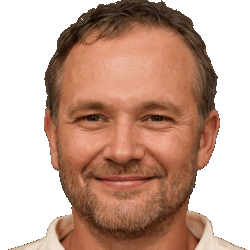 Latest posts by Frank Tyler
(see all)