Samsung Galaxy buds are not the best wireless earbuds out there. For sure this has improved with the upgrade Buds plus, but I personally do not have a good experience with them. I do frequently use it with my PC too. So, if you're wondering can galaxy buds connect to a laptop, the answer is yes. In this article, I'll guide you on how to connect Galaxy Buds to a Laptop via Bluetooth. In case of galaxy Buds not connecting to your laptop, please refer to the troubleshooting section at the bottom of the article.
TOP 3 PICKS FROM SAMSUNG GALAXY BUDS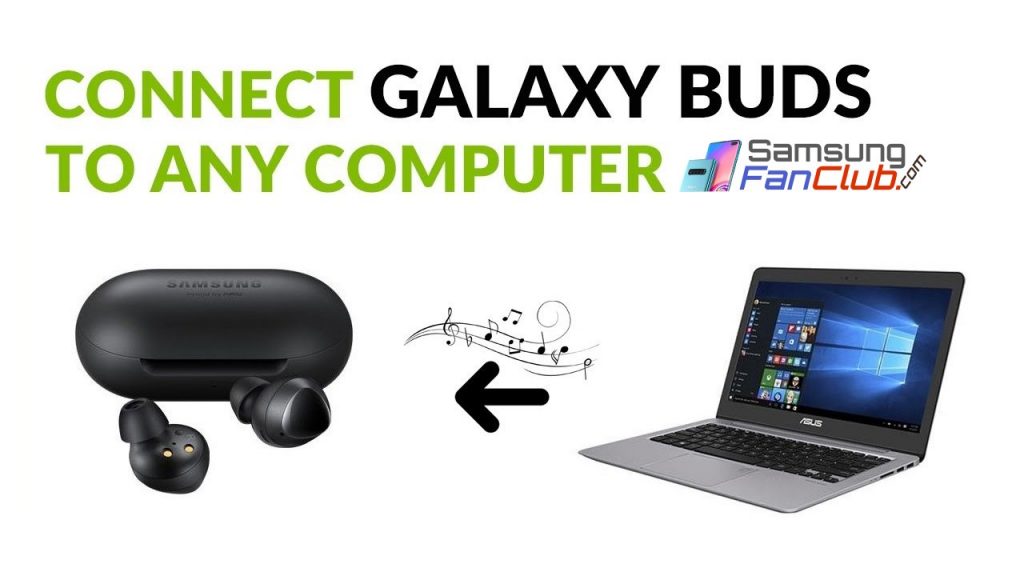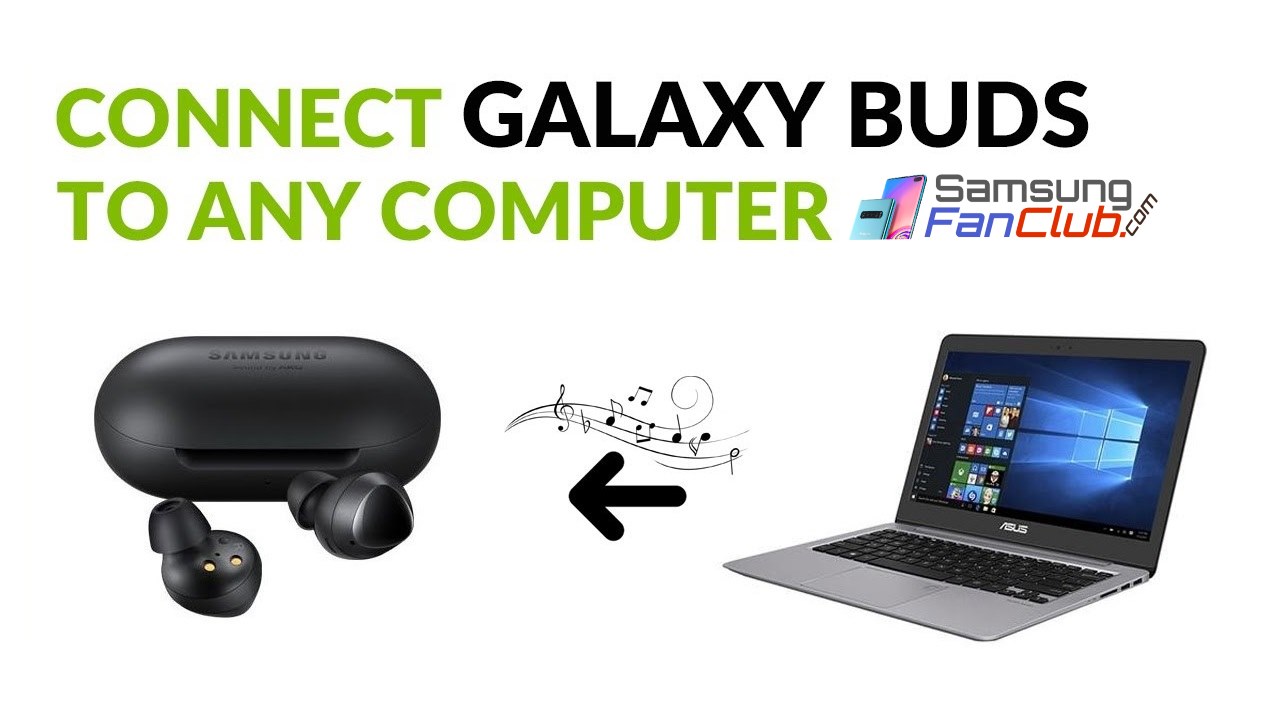 In a nutshell about how to pair galaxy buds to your laptop is all you need to do is go to Bluetooth settings > Add a new Device > Pair your galaxy buds to the laptop. You need to make sure that the galaxy buds are in pair before you start the pairing process on the laptop. Read along for the details on how to connect galaxy buds to laptop below.
The first thing I noticed with my Galaxy Buds is the volume was too low. Especially if I was using it outside, I could barely listen to the music playing. I even had issues with the microphone in the buds, which seems to have been fixed by the software updates and I fixed the low volume issue by using bigger ear tips.
For anyone wondering what buds can be connected to your laptop, all of them below.
Samsung Galaxy Buds – First Gen
Samsung Buds Live
Samsung Buds Pro
Samsung Galaxy Buds2
Samsung Galaxy Buds+
When it comes to the laptop, Samsung, Lenovo, HP, Dell, Acer all laptops can be paired with the buds.
How To Connect Galaxy Buds To Laptop PC
So let me guide you on how to connect Samsung earbuds to laptop. All you need to make sure before you go ahead is that your PC / Laptop must have Bluetooth. This is because the galaxy buds connect via Bluetooth.
Connect galaxy buds to PC on windows laptop
Put your earbuds back in the case and turn off Bluetooth on any devices that are around the case and were paired/connected to the earbuds. This is very important as if you don't turn off Bluetooth on other devices that the earbuds were previously connected to, windows 10 won't detect your buds. It's weird I know, but yeah that's Windows 10 for ya :D!
On your Windows laptop, at the bottom of your screen, you should see a "Type here to search". Click on it and type "Bluetooth".
The first option that should come up is "Bluetooth and other devices settings", click on it.
It takes you to the "Bluetooth & other devices" settings page.
Now open the cover of the Galaxy earbuds case with the buds inside them. This puts the buds into pairing mode automatically. If you have any previously paired devices around when you open the cover, Galaxy buds will automatically try to reconnect to those devices.
Click on "Add Bluetooth or other devices".
In the next window, select "Bluetooth".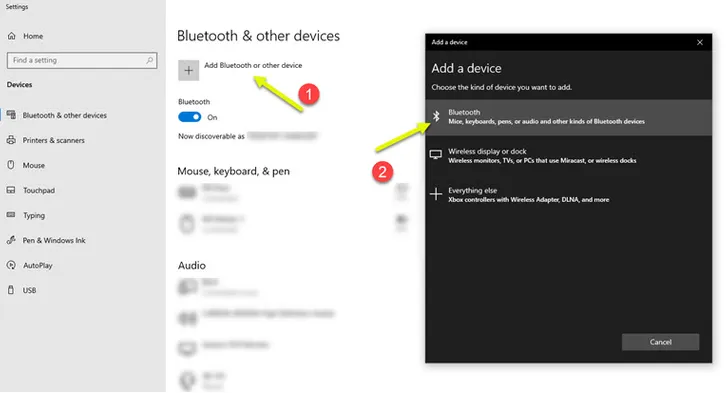 It will now start looking for any Bluetooth devices around your laptop ready to be paired.
Once you see your Samsung Galaxy buds listed, simply click on it to start the pairing process.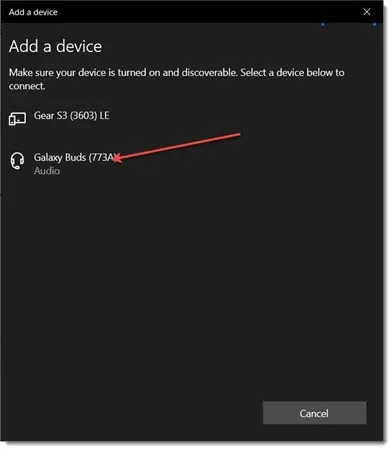 Give it a few seconds to add the galaxy buds to your system and connect to it.
Once the pairing process has been completed, you will receive a "Your device is ready to go!" message. You can also see that it says that the Galaxy Buds is connected for voice and music.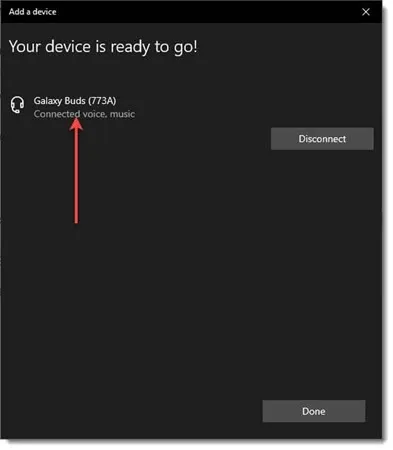 It is that simple to connect Galaxy Buds to a PC running Windows 10.
Sometimes you might need to uninstall programs on Windows 10 that are creating issues while connecting to a new Bluetooth device.
If you are facing any issues to pair galaxy buds with laptop, please refer to the FAQ section of the article. In case there are other issues that are not on the list, please leave a comment so that I can update this article accordingly.
How To Connect Galaxy Buds To Macbook
Open the Galaxy Buds case while the earbuds are still inside the case.
Click on the Bluetooth icon on the top of the screen and see if it lists the "Galaxy Buds".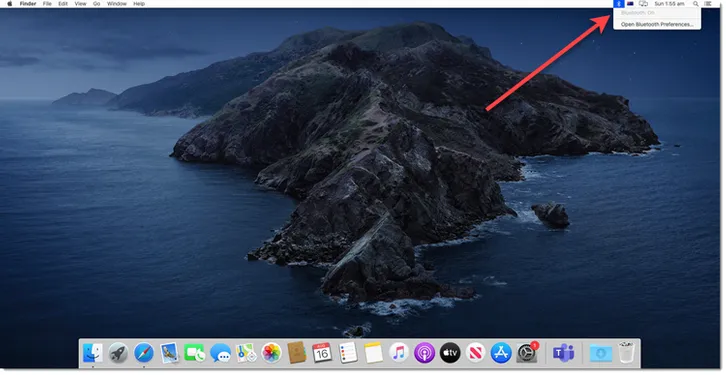 If the Galaxy Buds is listed, click on it and it should connect your Galaxy Buds and start playing audio from the earbuds.
If you do not see the Bluetooth icon on the top of the taskbar, click on the settings icon on the Dock.
Open Bluetooth.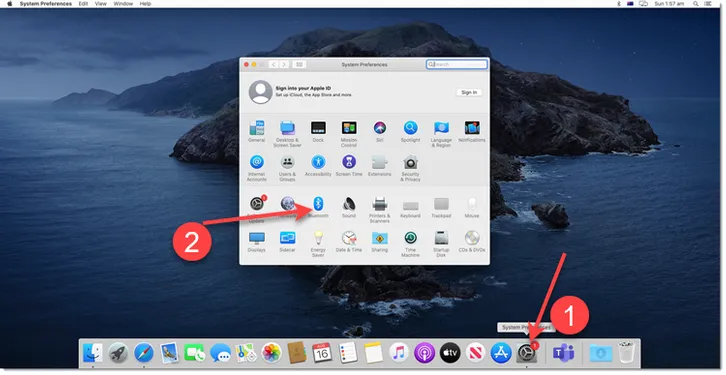 Now open the Galaxy Buds case and let the system pick up Galaxy Buds.
After few seconds, it should list the Galaxy Buds.
Finish the pairing and it should be good to go.
Why Won't My Galaxy Buds Connect To My Laptop?: FAQ
I am going to try and imagine some of the scenarios that might create issues while you try to connect the galaxy buds to your laptop. Personally, I face lots of issues with windows and the Bluetooth driver. If your buds won't connect to the laptop, try uninstalling the Bluetooth driver from your windows laptop.
For anyone who is facing other issue while following this guide and the Samsung Galaxy Buds not connecting at all, follow along.
Did you know you can connect galaxy buds to iPhone and other iOS devices as well?
Galaxy buds not connecting at All
See, sometimes regardless of what you do, the laptop will not detect the Galaxy Buds. Even after pairing and using the buds with my laptop in the past, sometimes when reconnecting buds will not show on my Windows 10 laptop.
What I do in this case to connect galaxy buds to laptop is put the buds in my ears first. Then I press and hold both of the earbuds with my fingers. After few seconds, you should start hearing the beep, which means that the buds are now in pairing mode.
After few seconds, it automatically connects to the laptop. In case of Galaxy Buds not connecting, try removing and adding the buds again.
Can galaxy buds connect to laptop
Yes, you can connect all versions of galaxy buds to your laptop. It can connect to a laptop running any operating system as long as the Bluetooth driver on the laptop is functional.
My desktop pc does not have a Bluetooth device
If your system does not have a Bluetooth adapter, you can purchase a USB dongle for very cheap and get the Galaxy buds connected to your PC. You can just use the one below, this will get the job done for you.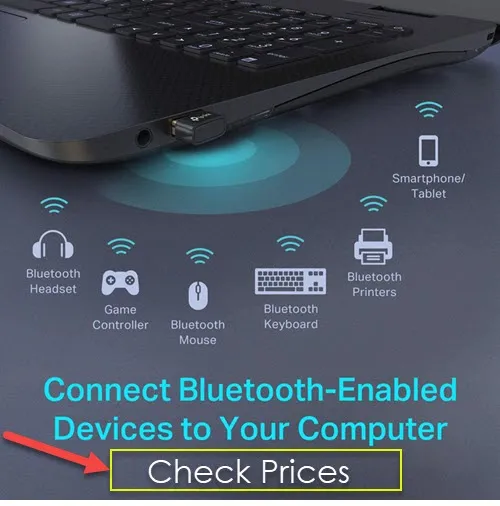 My Samsung galaxy buds is not showing up on windows laptop
There can be numerous reasons why Galaxy Buds are not showing up on PC. You can try searching for "Services", restart the Bluetooth services by right-clicking on them. Finally, restarting the system might eliminate this issue.

Galaxy buds not showing up on mac
If your MacBook or iMac is not detecting your Samsung headphones, put them in your ear and long press on both of the buds until you start hearing a continuos chime. Turn the Bluetooth on and off on the laptop and try searching it again.
It should show up on the MacBook or iMac.
Galaxy buds not showing up when trying to connect from PC
This can be a very common issue that lots of us including me face. First windows 10 is not very robust with its Bluetooth capability. It's not very reliable, one day all the devices work fine, and someday you might have to remove the device completely and repair it again to get it working.
Either way, if you are facing this issue I would suggest you do the following.
Make sure your Galaxy buds are properly charged
Put them in the case and connect the charger, leave it for 10 – 15 mins ( With the cover closed)
Turn the Bluetooth on your PC ON and OFF a couple of times and restart your system
Once the computer has restarted, go to add the Bluetooth device, and only when you click on "Bluetooth" open the lid of the galaxy buds casing
Your galaxy buds should be listed now and you should be able to connect them to your pc
You can also try to reset Galaxy buds or restart them too. Galaxy Buds's Bluetooth acts weird especially if there is another Bluetooth-enabled device around it. So make sure all the devices around the buds are turned off while pairing buds to your computer.
Hope this answered your question on how to connect Galaxy Buds to laptop PC.
Still, facing issues to connect Samsung earbuds to laptop?
Leave a comment with the issue that you are facing and I will get back to you.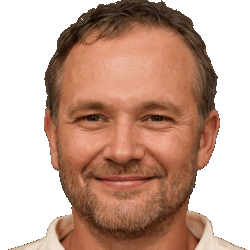 Latest posts by Frank Tyler
(see all)