As a matter of fact, those unwanted ads are the most annoying thing that you have to experience while browsing. They not only annoys by popping again and again but also slows your website loading and makes your browsing experience slow and stroppy.
Regarding this, Eyeo GmbH designed a web browser that claims to offer you ad-free browsing experience, effortlessly and hassle-free. Wondering what we are talking about? Read on to know.
Adblock Web Browser App for Samsung Galaxy S7 Edge | S8 | S9 | S10
Although you can download the Ad Block extension on your favorite browser to enjoy the ad-free browsing experience, but why not go with a whole new browsing experience with an ad-free browser?
Adblock Browser App claims to remove all the intrusive ads from the websites by default so that you don't have to go through the pain of watching those ads again and again. In addition to the basic purpose of removing ads, the browser comes with a ton of amazing features that you would love. These features include:
1: Secure Browsing
Ads are not only the reason of irritation for the users but also they can be the reason of malvertising infections. So Adblock Browser application allows you to browse safely without the risk of irritation and invasion, at the same time. This is not what we are saying, but, it has been claimed that Adblock Browser makes protecting yourself from malware and intrusion easy.
2: Enhanced Privacy
Privacy is the major setback that worries the user. But Adblock Browser promises to make the internet the safest place for the users with the enhanced privacy feature. This feature allows you to disable tracking with a few taps, thus allowing you to browse the web anonymously and stop the agencies and third-party companies from tracking your online activity.
3: Added User Controls
In addition to the enhanced privacy and secure browsing, the Adblock Browser comes with the added user controls that make your browsing experience customized and tailored. With this feature, you can easily choose which search engine you want to use. You can also add filters, whitelist websites and anti-adblocking messages for more protection and increased safety.
4: Easy to Use
Just like other famous browsers, the Adblock Browser comes with a really clean and intuitive interface, offering the users with the smooth scrolling and ease of use. In addition to that, the browser has an easy bookmarking and keyboard features that will take your browsing to a completely new level.
5: Save Battery
The app is light in weight and requires only a few MBs of your phone's memory to run, thus making your browsing experience fast and saving your battery for a longer run.
Download Adblock Web Browser App for Samsung Galaxy Mobile Phones
Adblock Browser : The most popular ad blocker for desktop, now for mobile devices
org.adblockplus.browser_s7fanclub.com.apk
org.adblockplus.browser_s7fanclub.com.apk
Want to block all ads and enjoy an ad-free browsing experience? No worries! Adblock Browser App has got you covered with its built-in adblocker and tons of amazing privacy and security features. So what are you waiting for? Get this app downloaded on your Samsung Galaxy S7 Edge | S8 | S9 | S10 and browse safely.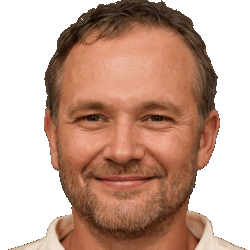 Latest posts by Frank Tyler
(see all)