While surfing the internet, privacy is the major concern of most of the users today. Although there are number of VPN apps and software that allows you to mask your identity while browsing, however, they do not offer that much privacy the user of today's century wants.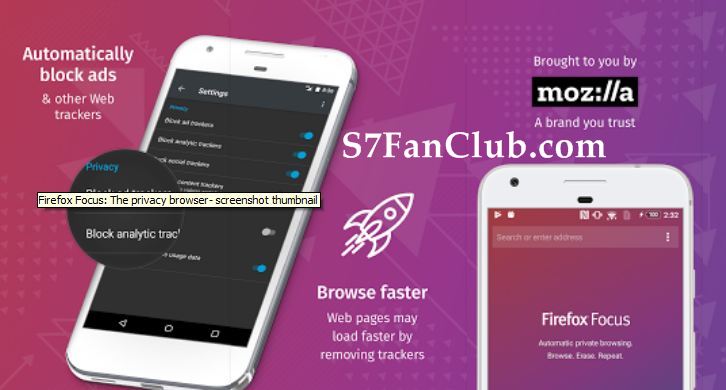 For this purpose, Mozilla Firefox recently launched its Android version of privacy-focused web browser that aims to provide the security and privacy to the users while offering additional features for the enhanced user convenience.
So does this Firefox Focus Privacy Web Browser worth it for Samsung Galaxy S7 Edge / S8 Plus? Read on to know! If your country's Government is blocking any content or websites, you might consider using Best VPN Apps To Unlock Websites on Galaxy S7 Edge & S8 Plus.
Firefox Focus – The Ultimate Privacy Browser For Samsung Galaxy S7 Edge / S8 Plus
When you are surfing the internet, there is always a feeling that someone's spying on you and it is the worst feeling that can ruin your whole surfing experience. Thanks to Mozilla Firefox that they considered the feeling and introduced an official privacy and security- focused app allowing the users to surf like no one is watching.
Just like the "Private Window" in the desktop Firefox, this Firefox focus app comes with the same purpose of privacy but with the tweak of some additional features. Here's what we are talking about.
1: Next Level Privacy
As a matter of fact, private browsing on other browsers is not that comprehensive and easy to use. But considering the need for online privacy and security, Firefox Focus offers the next level privacy to its users that is free and always your side, whenever you need it.
2: Built-in Ad Blocker
The worst part of online surfing is those unimportant ads that continually annoys the surfers and ruin their whole surfing experience. Firefox Focus is there to help to save your surfing experience by offering a built-in ad blocker that comes handy to identify those unwanted ads and block them without even you knowing. This ad blocker works automatic and blocks all the trackers and ads automatically without any setting.
3: Automatic Privacy
Privacy comes first. Firefox Focus know this well and offers automatic privacy features for your convenience. You don't need to panic while handing your phone over to your friends and colleagues as this browser comes with the automatic privacy that automatically erases all your data ranging from cookies to history from passwords to trackers.
4: Fast Browsing
As a matter of fact, web pages that contain lots of ads and trackers are heavier and need more data, thus loads slower. Firefox Focus blocks all that heavy content that comes with websites and slows it down, thereby allowing you to experience faster browsing and less data usage.
5: Lightest on your Phone
In addition to all the above-mentioned features, this free app is just 2.2 MBs in size and therefore, it is lightest on your phone.
Download Firefox Focus Privacy Browser APK for Samsung Android
Link 1: Firefox_Focus_The_privacy_browser_2.1_S7FanClub.com.apk
Link 2: Firefox_Focus_The_privacy_browser_2.1_S7FanClub.com.apk
So, if you are looking for a basic yet functional secure browser, Firefox Focus is your way. It is packed with impressive features with a sleek interface. So get it on your Samsung Galaxy S7 Edge / S8 Plus for the fastest and safest online surfing.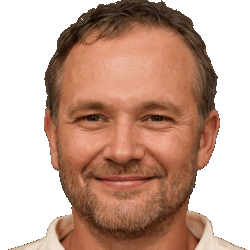 Latest posts by Frank Tyler
(see all)