Gaming is one of the best sources of entertainment in today's era. The charm of game multiplies when the theme is based on any cultural myths and folk tales, known for centuries. This strange merge of ancient age and modern age is alluring enough to distract even non-gamers from minding their own business.
Today we are going to talk about one of such games. It is none other but, Zen Koi 2, the sequel of Zen Koi game collection. This game collection is based on Asian Myth about legend Koi descending into dragons.
Zen Koi 2 Game for Samsung Galaxy S7 Edge, S8, S9, S10
Zen Koi 2 is a free mobile game that comes with great user experience. The new features are based on  well-loved core game play of languid action and strategic collection.
1: New Dragon Realm
Zen Koi 2 features the new Dragon Realm and My Pond.  You can enjoy playing with your ascended Dragon, and decorate your own pond.
2. Koi Patterns
You can select one among 300 brand new Koi patterns
3: Freeware
The game Zen Koi 2 is free to download and play. Though you can avail optional items, via In-App Purchase within the game. It would enhance your game play experience.
4: Free Pearls
The game gives you free pearls for watching video ads. Working of ads can vary from device to device. On some devices, you have to store these ads temporarily on external memory card. You have to allow Zen Koi 2 permission to 'access photos, media and files.
5: The New Features
This Thanks giving, share the joy with new social media screen of Zen Koi 2. Dusk and There are a lot of brand new mood stones, seasonal effects and pond decoration options. Autumn mood stones and dusk stones are there to glorify the lightning of pond. The effect of Autumn leaves will allow players to swim under falling maple leaves.
6: The Prices Of In-app Products
They range from Rs. 190 per item to Rs 11,100 per item.(kindly change into dollars)
7. Myth Based
The game is based on Asian myth about Koi ascending into dragons. Zen Koi 2 follows  transcendent journey as players guide their Koi in a tranquil and peaceful game environment.
Download Zen Koi 2 Game for Samsung Galaxy Mobile Phones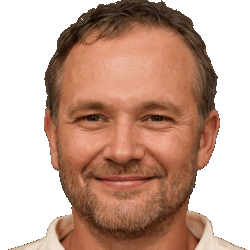 Latest posts by Frank Tyler
(see all)