Got a Samsung Galaxy S7 | S8 | S9 | Note 8? Well, you are lucky enough to create your own theme effortlessly with the Theme Maker app.
Yeah, you have heard it right. It is quite difficult for the smartphone users to stare at the same theme for the years on their phone and that is where the DIY theme makers come to rescue. The Theme Maker app for all the Samsung Galaxy devices is available on the Play Store that any Samsung Galaxy owner can download and enjoy the customization and personalization effortlessly.
Theme Maker – Create your Unique Theme for Samsung Galaxy S7 | S8 | S9 | S10 | Note 8

Looking forward to creating to your own theme using Theme maker for Samsung Galaxy S7 | S8 | S9 | Note 8? We have you covered. Here's what the app has got for you.
Theme Maker is a third party application that makes it easy for the Samsung Galaxy users to create their own theme without any hassle. What makes this app great is that not only do you get to customize application overlays but you get to do it without having to root your device as long as it's a Galaxy Note, S, J, S, or A series smartphone running on Samsung's official software.
All you need to download this app and get the action started. Here's the brief expression to the features of Theme Maker:
1: 70+ Styles To Customize
You don't have to download separate launchers or any other pesky applications to change the theme of your smartphone. The Theme Maker app has got more than 70, all ready, styles for the users to customize. All you need is to get the app, choose what you need and there you go.
2: 1000+ Colors to Pick
Just got your brand new lilac Samsung Galaxy S9 and want the theme to match your phone's color? The app theme maker has got you full coverage with its massive database of more than 1000 different and unique colors to pick. Whether you are looking for a violet color to complement your Samsung Galaxy midnight black or simply want something that can go with everything on your phone, Theme Maker is the best thing to have.
3: Icon Pack Supported
The best part of this application is that it offers the icon support for your smartphone as well, so you never have to tolerate those tedious icons from your phone. Simply modify your theme along with the icon packs and get your phone fully customized.
Download Theme Maker App for Samsung Galaxy Mobile Phones
theme Galaxy Theme Maker for Samsung Galaxy_v12.3 _samsungfanclub.com.apk
theme Galaxy Theme Maker for Samsung Galaxy_v12.3 _samsungfanclub.com.apk
Not only this, the app comes with the extended theme options for Samsung keyboard, AOD, Messages, Quick Settings and Notifications so you will always experience the extensive customization within your Samsung Galaxy S7 | S8 | S9 | Note 8. So what are you waiting for? Get this app downloaded because creating and applying your own unique theme is just a few taps away.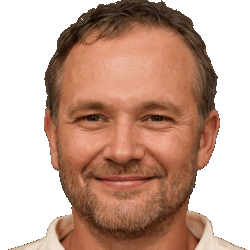 Latest posts by Frank Tyler
(see all)