Chat apps are very common these days. We all use anyone or multiple of them. Equally common is the demand of efficient locking apps, because there are many people who are very sensitive when it comes to their personal chats. The hottest chat app now a days is no doubt, WhatsApp.
In this post, we are going to discuss WhatsLock App to Lock WhatsApp Chats on Samsung Galaxy S7 Edge, S8, S9. Don't forget to checkout WhatsApp Status Video Download App.
WhatsLock App to Lock WhatsApp Chats on Samsung Galaxy S7 Edge, S8, S9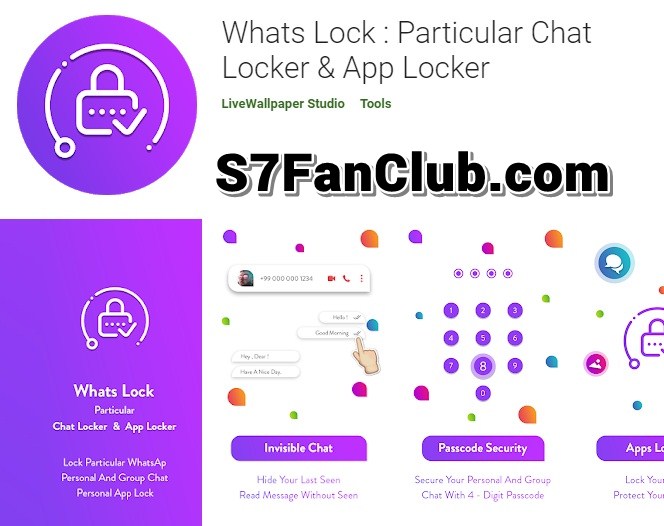 Often, there are scenarios, when we are sensitive only about some particular chats on WhatsApp. We do not want to have some privacy mechanism for all of them, but some of them.
This selective privacy can be caused by a lot of factors. These factors can be both professional and personal, which is whole other debate. Lets just focus at the subject right now.
Whats Lock is the most appropriate app for you, if you intend to lock some of your WhatsApp chat and not entire application. It comes with a lot of amazing features.
1: WhatsApp Story Saver
You can download and save status of your friends.
2: Quicker WhatsApp Reply
You can enjoy WhatsApp chat very easily, using this application. Just enter the number and type the text using this application. Save it to access any time later.
3: Direct WhatsApp Chat
It does not mean that you cant enjoy direct WhatsApp chat. Enter a number, type your message and tap the send button, like you do in daily routine.
4: Invisible WhatsApp Chat
Now you can receive and read WhatsApp messages silently without going online. You can even reply to these messages directly. You do not need to worry about last seen status. This feature does not alter anything about it.
5: WhatsApp Text Styler
When you open WhatsApp, a bubble pops up. Type your message in the bubble, and then you can apply any font style.
6: Security Question
Password can be further protected by security question.
7: Lock/Unlock
As stated earlier, the competitive edge of Whats Lock is easy locking of particular chats. You do not need at all to lock whole WhatsApp application. Simply select one or more very personal chat of yours. Others will remain unlocked.
8: Fingerprints
Instead of password, you can use your fingerprint as well. We are living in the era of bio metrics.
9: 4-Digits
Whats Lock allows you to have 4-digit password.
10: Themes 
Five amazing themes are available for Whats Lock. You can change the wallpaper of chat background, and use any image in your gallery.
11. Group Chats
Whats Lock is not limited to person to person chat. You can also protect group chats.
How To Use WhatsLock?
The process consists of following steps.
Set security question and answer in first time installation.
In case you forget the password, you can use this security question and answer to recover.
Set the 4-digit password.
Add the personal chats you are sensitive about, in this locker to lock them up.
Settings will help you if you want to change default theme/password. Or if you want to recover/enable/disable the password.
Download WhatsLock App to Lock WhatsApp Chats on Samsung Galaxy Mobile Phones
Whats Lock : Particular Chat Locker & App Locker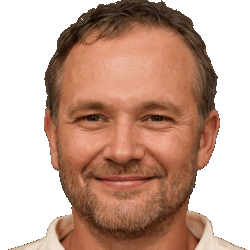 Latest posts by Frank Tyler
(see all)