When it comes to photo editing, no software can beat our very own Photoshop from Adobe. But how can you enjoy the same features from Photoshop on your Samsung Galaxy S7 | S8 | S9 | Note 8? Thanks to Adobe that has finally launched the mobile version of Photoshop Light-room CC App on the Play Store. Make sure to check out Best Samsung Galaxy Mobile Apps Collection.
If you are looking to get that mobile version of Adobe Photoshop on your Android phone, here's what the app is like. Scroll down and have a closer look at the features of Adobe Photoshop Lightroom CC.
Adobe Photoshop Lightroom CC – All-in-One Photo Editing Tool for Samsung Galaxy S7 | S8 | S9 | Note 8

Adobe Photoshop definitely needs no introduction. The software comes with every basic sand complex feature that is necessary to edit photos beautifully and effortlessly. Same goes for the mobile version of the Photoshop that is called Photoshop Lightroom CC. By that means, it is a fast, clean and powerful photo editing tool that is perfect for in-depth and basic photo manipulation.

Not only this, the app comes with tons of amazing features and specs that you need to discover. Here we have rounded a few for you:
1: Capturing Mode
The thing that is unique in the Adobe Photoshop Lightroom CC is that it comes with the capturing mode, allowing the users to capture their memories while getting most of your phone's camera. Not only the phone allows raw capturing, but also makes it easier for the users to use the HDR mode to automatically make the photos beautiful and better than ever before. This feature is perfect for the smartphone cameras like the ones in S7, S8, S9 and Note 8.
2: Photoshop Magic
Not only the Lightroom CC lets you capture the pictures in HDR mode, but also allow you to effortlessly beautify and enhance your pictures using five specifically formulated presets. This feature allows you to see the effects while taking the shots and auto-tune the shots later. Isn't it cool?
3: Amazing Editing Features
Now editing your photos has become a lot more easier with the tons of editing features of Lightroom CC. The app allows the users to edit their photos within just a matter of seconds with a number of editing tools. Whether you are looking to make color adjustments in the shots or looking to adjust any part of the photo, Lightroom CC is the option second to none.
4: Organizing and Storing
Not only capturing and editing are the features that are being provided by Lightroom CC, but organizing and storing features also come as a bonus. Yep, you have heard it. There are tons of organizing tools like star ratings and flags to organize and manage your photos effortlessly. Not only this, the application also offers the ease of storing and backing up the photos on Cloud, so that you never miss your memories.
Download Adobe Photoshop Lightroom CC App for Samsung Galaxy Mobile Phones
Adobe Photoshop Lightroom CC 3.1
com.adobe.lrmobile_samsungfanclub.com.apk
com.adobe.lrmobile_samsungfanclub.com.apk
In a nutshell, Adobe Photoshop Lightroom CC is an all-in-one photo editing tool that offers sharing, organizing and even storing features in addition. Don't wait anymore and get this app downloaded on your Samsung Galaxy S7 | S8 | S9 | Note 8.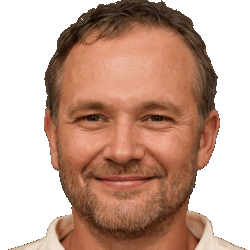 Latest posts by Frank Tyler
(see all)