If you love the first person shooting games, the Robots Reloaded is definitely for you. Just like its previous versions from the FourPointFive Interactive, Robots Reloaded is a fun, interactive and feature-rich FPS that you should also check on your Samsung Galaxy S7 | S8 | S9 | Note 8.
Scroll down to get to know what Robots Reloaded has to offer you.
Robots Reloaded – Fun and Devastating Arsenal for Samsung Galaxy S7 | S8 | S9 | Note 8
If you have played the Robots 3d or Robots Co-op, you will immediately know what the Robots Reloaded would like. The game is amazing first person shooter that involves you to survive on the South Pole in the darkest forest. Don't panic because the game has covered loads of weapons and strategies for you that will help you survive.
Not only does the game offers you the weapons to survive, but also offers stunning graphics and runs at 60 frames per second, providing an overall perfect FPS experience to the player. This is not it, you guys, the game also offers tons of amazing features for you to discover.
These features include:
1: Usable and Responsive Controls
Yep, just like its previous two versions, the Robots reloaded offers usable and responsive controls that will definitely add to your experience. The smooth aiming and perfect shooting experience is the thing that the game has and offers you. So if you don't want to miss those perfect and responsive controls, head over to Play Store and get this game downloaded.
2: Wide Array of Weapons to Survive
As the game needs you to survive in the darkest forest at the South Pole, you will have tons of weapons to do that. Yep, Robots Reloaded has got every weapon that you need in order to stand alone in the darkest forest. Ranging from shotguns to pistols, from snipers to revolvers, from Ak47 to SMGs, you have got all the weapons that you dream of!
3: All Customizable Weapons
Not only you are provided with the basic versions of these weapons but are also made customizable and upgradable so that you will never lack a modern weapon for your defense. Yep, all the 18 weapons are upgradable and customizable from your earned credits. So save your credits for the most modern weapons.
4: Explore Different Playing Modes, Maps and Enemies
Not only you have tons of weapons to choose from, but also the game offers a plethora of maps, an array of gaming modes and variety of enemies to explore. You can choose from the diverse places on the map, from different playing modes in order to defeat your diverse enemies, using tons of weapons. Sounds interesting! Isn't it?
ROBOTS RELOADED - Download for free!
se.fourpointfive.robotsreloaded_samsungfanclub.com.apk
se.fourpointfive.robotsreloaded_samsungfanclub.com.apk
All this comes free of cost. So get the Robots Reloaded downloaded on your Samsung Galaxy S7 | S8 | S9 | Note 8 and test your skills to stand the pressure of ROBOTS.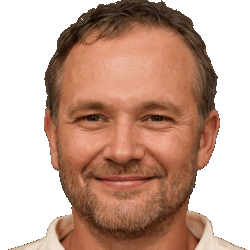 Latest posts by Frank Tyler
(see all)