Calls and texts from the unknown numbers is not only annoying but also a very serious problem. Regarding this, tons of amazing call screening applications are available on the Google Play Store that allows the Samsung smartphone users to screen the calls and know exactly who is calling them. Also check out the list of best call blocker apps for samsung galaxy smartphones.
TrueCaller – The Powerful Call Screening App for Samsung Galaxy S7 | S8 | S9 | Note 9 | S10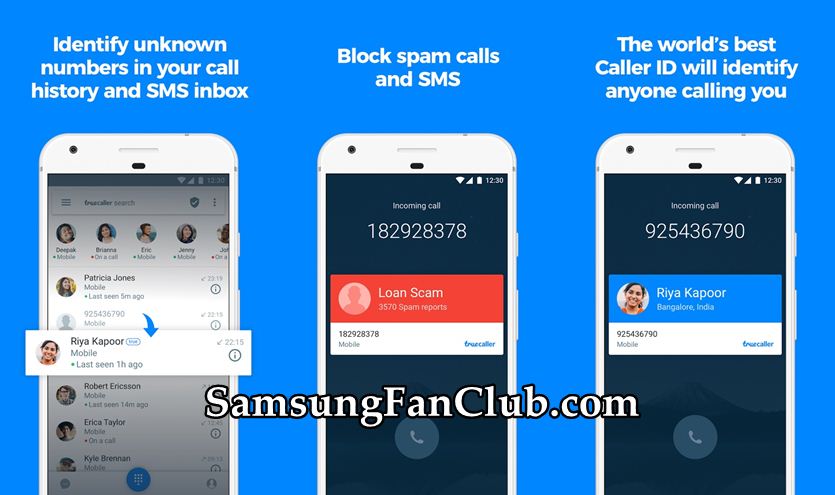 Among a plethora of such call screening apps, Truecaller is a most powerful one that gives the users with every necessary feature they need in order to stay away from spammers and unwanted calls. So if you are looking to get a call screening app for your Samsung Galaxy S7 | S8 | S9 | Note 9 | S10, you have come to the right place. Scroll down and find out what this app has to offer you.
Some people might consider TrueCaller app as a privacy invader, as your whole contact list is uploaded with names on TrueCaller app's server, so that it can screen-out the name of caller. It does the same with everyone, they accumulate phone number's database with their names from the user's phone into their servers.
So basically, TrueCaller is an app for smartphones that shows the user who is calling when they call, even if the caller is not in user's address book. It gives you information about callers who are beyond your address books like marketers and spam callers. Not only this, the app also allows the users to block the unwanted calls effortlessly so that you never get disturbed with unnecessary call rings.
Besides this, the other features that come packed inside this app include:
1: Powerful Dialer
Okay, most of the call screening apps simply come with the basic features and ignore the need of other features like a powerful dialer. Thanks to TrueCaller that comes with tons of features including call recording, backup call history, contacts and settings, synchronization with the Google Drive and the blocking features that gives you an all in one application that too free of cost.
2: Smart Messaging
Besides offering a powerful dialer, the True Caller app comes with the smart messaging feature that allows the users to automatically identify every unknown SMS from spammers or unknown numbers. Not only this, it also allows the users to automatically block such unknown and unwanted numbers effortlessly. You can also block the numbers by name and number series so that you never have to open your mobile every time to see an unwanted and spam messages.
3: Blacklist Feature
In addition to identifying and blocking unwanted numbers, the True Caller app lets you build a blacklist to add to the already existing spam list. When the unwanted caller calls, they will hear a busy tone on their end, while on your side, you will hear nothing. You can choose to be notified of their calls or go totally un-notified.
4: Get Access to Details About the Caller
The best part of the app is that it provides the quick access to every possible information of the caller. Just enter a number and you will get the name attached to it, plus some other information like the phone carrier, and possibly a profile picture.
Download TrueCaller Call Screening App for Samsung Galaxy Mobile Phones
com.truecaller_samsungfanclub.com.apk
com.truecaller_samsungfanclub.com.apk
Not only this, this app also offers the dual SIM support so you can always block and identify the caller on both of your numbers. So get this app downloaded and never get disturbed by unwanted calls and messages.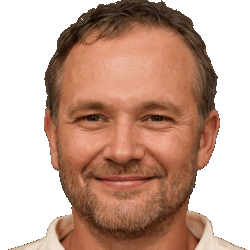 Latest posts by Frank Tyler
(see all)