Without any doubt, we have tons of amazing photo editing apps available on Play Store that not only help us enhance our photos but even can help us to change the background and even more. No matter how much high-end photo editing application you are using, you cannot correct the lens or perspective issues in your photos, without going complex with Photoshop-like editors.
Fortunately, we have one high-end solution that can help us do that without knowing all the complicated process and getting on Photoshop. Wondering what we are talking about? You are at the right place. Scroll down and thank us later.
SKRWT – The Best Photo Correction App for Samsung Galaxy S7 | S8 | S9 | Note 8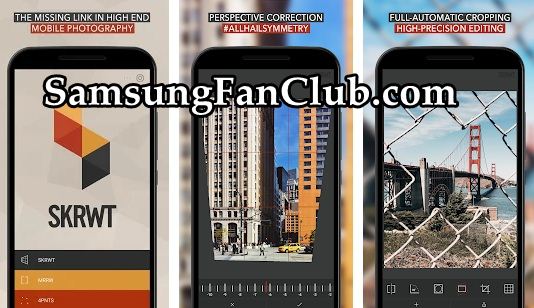 Without going all in that complicated process, SKWRT is a life-saving application that helps us do perspective and lens correction effortlessly. By doing this, the app helps you to enhance and distort your photos with just a couple of taps. Yep, you have heard it right. In addition to that, the app SKRWT also packs oodles of amazing features that you will love.
Here's what the app has got for you.
1: Quality & Symmetry – Once and for All
If you are a sucker for quality and symmetry, SKRWT is the best thing to get. The app comes with the intuitive user interface and a number of high-quality features that are still missing in the amazing cameras of Samsung Galaxy S7 | S8 | S9 and Note 8. The application is the multi-purpose photo perspective and lens correction app that helps correct the horizontal and vertical lines as well as for lens distortions for the shots taken from high-end cameras including DSLRs, adaptors, and even drone cameras.
2: Auto-Cropping Functionality
Besides the perspective and lens correction, the screw it (SKRWT) comes with the amazing feature of auto-cropping functionality that crops everything excess coming to your photo, thereby enhancing its quality and looks. Not only this, the app also comes with the self-explanatory intuitive user interface that you will definitely want to give a try on your smartphone.
3: 4PNTS Feature
In addition to auto cropping, quality, and symmetry features, this app also features 4PNTS – a must have professional add-in that lets the users manually work on every corner of the image, thereby allowing the users to turn perspective correction to a complete manual and fully intuitive process. Although this feature is premium one, however, if you want this feature at a decent and affordable price, this app is the best thing you can have.
4: MPRW Feature
Not only this, there is another extraordinary feature that will make you fall in love with this app. We are talking about the MPRW feature that offers high precision mirror effect tool for, in order to enhance your image. This not only allows you image manipulation but also helps you uncover hidden symmetry in your best shots and enables you to find the new creative artist within yourself.
Download SKRWT Photo Correction App for Samsung Galaxy Mobile Phones
SKRWT v1.3 x MRRW x 4PNTS
So what are you waiting for? Get this app downloaded and enjoy screwing your photos effortlessly.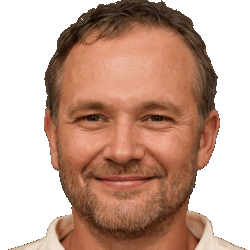 Latest posts by Frank Tyler
(see all)