Gone are the days when you have to find a paper and pencil to play your favorite game, Tic Tac Toe. Thanks to the advancements in technology that you don't need to waste your paper anymore to play puzzle games. Now you can have your favorite game. Tic Toe on your Samsung Galaxy S7 Edge / S8 Plus and enjoy it anywhere and anytime, without any quest for paper and pencil.
The modern version of the Tic Tac Toe appears in the cool design with a cool glow and here's what it has to offer you. Check out its amazing features. And get it right on your Samsung Galaxy S7 Edge / S8 Plus. Also check out Top 5 Best Samsung Galaxy S7 Edge Puzzle Games.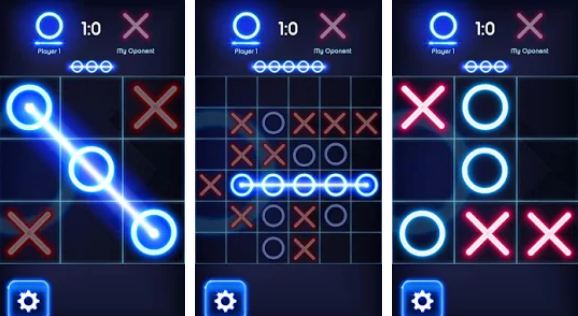 Tic Tac Toe Glow – A Modern Version Puzzle Game for Samsung Galaxy S7 Edge / S8 Plus
Bring the same fun and addiction in a modern new version. Tic Tac Toe Glow appears in the glow design that will catch your attention and your mind. The game offers the same gameplay but is highly unpredictable. The game is fresh and entertaining for your spare time, as it offers some amazing features including:
1: Single and 2 Player Gaming Modes
The best part of the Tic Tac Toe Glow is that it offers two different playing modes. If you have your friend to challenge, 2 player gaming mode is the best thing to enjoy, but if you want to play a single mode, the virtual opponent is there for you to challenge. Show your skills against your friends and virtual opponents and be the boss!
2: 3 Levels of Difficulty
There are also three levels of difficulty that the game offers. Test your skills on each level of difficulty and know the strategy used in these levels. So that you can crank up the difficulty while playing.
3: Cool Glow Effects
Besides the different playing modes and 3 levels of difficulty. Tic Toe Glow also offers the cool glowing effects to enhance your gaming experience. We bet you haven't seen a puzzle game on your mobile phone with such amazing glowing effects ever before. Have you?
4: Simple to Play
Just like the noughts and crosses that you used to play on the paper in your school times. The Tic Tac Toe Glow is simple and easy. All you need is to put your sign in the compartments of the board with the objective of putting them in such a way that row of three signs form before your opponent does.
5: Glow-y Interface
When all these features coupled with glow-y interface, it makes the Tic Tac Toe Glow at its best. The game is simple tap to play. Just tap the compartment in which you have to put your sign and you are done. Cool, isn't it?
Download Tic Tac Toe Glow Puzzle Game APK for Samsung Android
Tic_Tac_Toe_Glow_5.1_S7FanClub.com.apk
Tic_Tac_Toe_Glow_5.1_S7FanClub.com.apk
If you are looking for some mind game with not much complexity. Tic Tac Toe Glow is the best thing to have. Head towards the Google Play Store and get it on your Samsung Galaxy S7 Edge / S8 plus right now.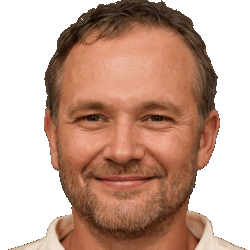 Latest posts by Frank Tyler
(see all)