As Samsung had faced loss of billions of dollars due to Explosions of Galaxy Note 7 Batteries. Samsung is going to cover up this loss by announcing Samsung Galaxy S8 Smartphone. There are several rumors in the market regarding the launch of Galaxy S8. Generally Samsung launches it's flagship S series device one day before Mobile World Congress MWC. Please make sure to visit our Accessories Section where you will find most of the Accessories which are also compatible with Samsung Galaxy S8.
Samsung Galaxy S8 Features / Specs
The most pleasing Feature of Galaxy S8 will be it's 5.2 inches 4K display and there will be an enhanced graphics chip to support such a high resolution on smart phone. Galaxy S8 is likely highlights include a 4K screen, a Snapdragon 830 processor, 6GB of RAM and a massively improved camera. There will be features such as IRIS Scanner, Fingerprint Scanner, Heart Pulse Rate Sensor and Dual Camera Lens to support Wide Angle Photography. It might also feature a USB Type C 3.1 connector for charging, which was also used in Galaxy Note 7. You will be able to use up to 256GB of external storage with the help of microSD Card. Samsung will take extra care of battery life and quality of battery being used in Galaxy S8. It will be definitely more than 3200 mAh.
Samsung Galaxy S8 Camera Specs
Galaxy S8 will feature dual camera lens of 12 mega pixel with dual pixel technology. Which will capture stunning photos even in low light.
Will Samsung Galaxy S8 Have 3.5mm Audio Jack?
Samsung will not remove the 3.5mm audio jack from it's upcoming flagship that is Galaxy S8, unlike Apple which had removed 3.5mm audio jack from it's iPhone 7 and iPhone 7 Plus. Though Samsung had already introduced Stunning Gear IconX Wireless Earbuds for it's Samsung Smartphones.
Samsung Galaxy S8 Edge Price in USA
Samsung Galaxy S8 Edge is likely to be priced around $850 in USA and Samsung is also planning to standardise the Edge phones and will probably won't release the flat screen version of Galaxy S8.
Samsung Galaxy S8 Edge Release Date in USA
Samsung Galaxy S8 is expected to be released in USA in February 2017, near Mobile World Congress.
Samsung Galaxy S8 concept trailer: exclusive video render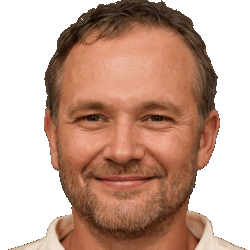 Latest posts by Frank Tyler
(see all)