Samsung has the real deal here by introducing a 256 GB microSD card that is capable to record 4K videos without any pause or break. It can be used with Galaxy S7, Galaxy S7 Edge and Note 6. It offers 95 megabytes per second of read speed and 90 megabytes per second for writing, making it the perfect card for recording 4K HD video. While some folks might be watering at the mouth at the thought of this thing in their phones (which is totally supported in most modern devices), Samsung's likely aiming this card at the crowd which wants to record 360-degree video on the Samsung Gear 360.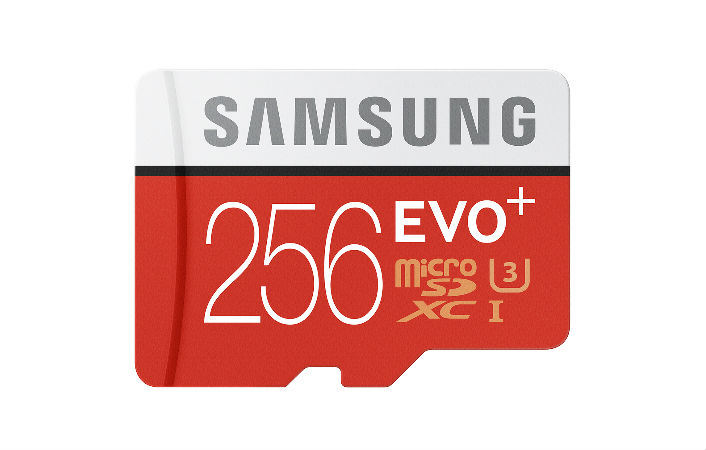 The EVO Plus 256GB for Galaxy S7 & Edge raises the bar for capacity and performance of microSD cards thanks to Samsung's advanced V-NAND technology, offering high read and write speeds of up to 95MB/s and 90MB/s, respectively. This level of performance will provide general consumers and professionals with superb user convenience for storing heavy-loaded, high-resolution photography and 4K video recording, as well as graphic intensive multimedia like virtual reality (VR) and gaming.
"With the upward trend of consumers using high-performance, high-capacity mobile devices, our new, V-NAND-based Galaxy S7 256GB microSD card solution allows us to deliver the memory card consumers have been craving," said Un-Soo Kim, Senior Vice President of Brand Product Marketing, Memory Business at Samsung Electronics. "Our EVO Plus 256GB microSD card, will provide consumers with large capacity, and high read and write speeds. We are excited to offer our customers convenient and seamless multimedia experiences when they access, store and share all of the content they create and capture."
The EVO Plus 256GB microSD card provides advanced protection, capacity, and performance with long-term reliability needed to get the most out of today's electronics, making it an ideal companion for high-end smartphones and tablets with a microSD slot, even in the most extreme conditions.
Where To Buy Galaxy S7 Edge 256 GB MicroSD Card?
Order Here: 256 GB MicroSD Card For Samsung Galaxy S7 and Galaxy S7 Edge
Samsung will offer the EVO Plus Galaxy S7 Edge 256GB microSD card with a limited 10-year warranty in more than 50 countries, including the USA, Europe, China, and other regions starting in. S7 Fan Club has mentioned the purchase link on this page, as the card is available globally. You can also explore the Best Galaxy S7 Edge microSD Cards Available in the Market.
Key Features and Specifications of 256 GB MicroSD Card
Category
Samsung EVO Plus 256GB
Capacity

256GB of content storagei

o    Up to 55,200 photos

o    Up to 12 hours of 4K UHD video

o    Up to 33 hours of full HD video

o    Up to 46 hours of HD video

o    Up to 23,500 MP3 files/songs

Samsung 4-Proof Featuresii

Waterproof (IEC 60529, IPX7)
Temperature-proof
X-ray-proof
Magnetic-proof

Transfer Speeds

Read and write speeds of up to 95MB/s and 90MB/s, respectively

Speed Class

UHS-1, Class 10, (U3) compatible

Warranty
Limited 10-year
i. The above results are from internal tests with the average-actual data store capacity (93.1% of the labeled capacity). The results may vary based on testing conditions and host devices.
4032×3024 12MP
3840×2160 (30 fps) 4K UHD
1920×1080 Full HD (30fps)
1280×720 HD
Average file size : 10.7MB
The storage capacity stated in the product specifications may be lower than the capacity reported by users' device due to difference in measurement standards.
ii. Operating temperatures of -25°C to 85°C (-13°F to 185°F), non-operating temperatures of -40°C to 85°C (-40°F to 185°F). Withstands standard airport x-ray machines and the magnetic field equivalent of a high-field MRI scanner.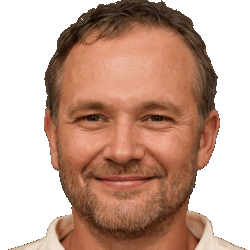 Latest posts by Frank Tyler
(see all)