CAD based render of Galaxy S 10+ and new S 10 and S 10+ image renders are one of the hot topics these days among Samsung fans. Many people think that Steve Hemmerstoffer, one of well-known leakers is back to drawing board ever since render of Galaxy S10 has went viral.
Whereas, other babblers are  discussing new S 10 and S 10+ image renders. In today's post, we will talk about Samsung Galaxy S10 Mockups with Dual Front Camera Appeared Online.
Samsung Galaxy S10 Mockups with Dual Front Camera Appeared Online
We all know that last year Apple has celebrated tenth anniversary of the original iPhone unveiling. They marked the milestone by launching OLED based iPhone X in November 2017. Well, may be now it is the turn of Samsung's Tenth Anniversary phone.
Samsung lovers have been anxiously waiting for Samsung Galaxy S 10 and S 10+ for months. Most of them are expecting Samsung to unveil S10 at next year's Mobile World Congress, which will be held between between 25 and 28 February. Before discussing different mockups, lets get to know Galaxy S10 camera thoroughly.
There have been different predictions about the camera of Samsung Galaxy S 10. Lets take help from some of the most authentic and renowned sources.
The Bell claims that company will basically release three new models. Following are the three models.
Galaxy S10
An improved version of galaxy S9 which is code named as"Beyond 1″. It comes with a single selfie camera and a triple-lens rear camera, like Huawei's P20 Pro.
Galaxy S10+
It is code named as "Beyond 2". It comes with a rear camera with three lenses and a selfie camera with two lenses.
Entry-Level Galaxy S10
It is Samsung's brand new lower-priced Galaxy S10 model, which is said to come outfitted with a single-lens front camera and a dual-lens camera system out the back.
When you have more number of lenses you have better low-light sensitivity and over all better image quality.
Triple Lens Camera
The 12-megapixel wide-angle lens paired with a telephoto lens, plus new 16-megapixel lens with an ultra wide 120-degree capture angle.
Dual Lens Camera
Front dual camera looks very appropriate for high-quality portraits.
Enough, for the camera lets talk about Samsung Galaxy S10 Mockups with Dual Front Camera Appeared Online.
Samsung Galaxy S10 Mockups
The most fresh and recent mock up can be witnessed on the up coming Infinity-O design. However these freshest takes adhere more with multiple screen protector leaks, which recently revealed the tale of Samsung's Infinity O display. The description of multiple screen protector is something like this. A top bezel which is shaved to a minimum and non-existent side bezels, while only bottom one to speak of.
These new Sensors are not counter intuitive. Samsung will have plenty of leeways to shrink the top bezel, in case it is needed. It just takes the drill bit to OLED screens to fit the selfie camera in hole there.
According to rumors and leaks, both Galaxy S10+ and S 10 5G, will be coming with dual front facing cameras rather than a single sensor. So what about both of them and their mockups with dual front camera?
As you can observe from freshly-squeezed renders and protectors, what Samsung has taken can be regarded as Solomonic Judgement. Yes, it can be definitely be said Solomonic Judgement to cut an ellipsis into S 10+ display so that it can fit the two circles.
So it is not a top-bezel protrusion at least. Rather it is geometrical display cutout. Soon, this hole in display design will be hot concept for manufacturers in 2019. You can say that Samsung just skipped whole 2018 notch brouhaha and directly jumped to drill.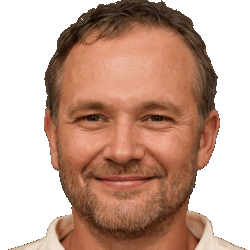 Latest posts by Frank Tyler
(see all)