We are living in an era where technology is never enough. Gradually after using one rear camera, we decided that one is not enough. Soon after that, Apple decided to introduce dual camera set up in its iPhones and soon after that, we have dual camera setups in different smartphone brands including the South Korea Giant – Samsung, Huawei, LG etc.
Why 3 Cameras are Never Enough in Samsung Phones?
Now after seeing dual camera setups in almost every brand, Samsung decided two isn't enough anymore. It seems like 2018 was the year of technical enhancement where triple cameras were also seen being introduced in the market. And the Samsung doesn't seem to be settling for three cameras either as it decided to launch the quad-camera smartphone in the last month of 2018.
Well, do we need more than 3 rear cameras on Samsung Phones? We will find this out in the post below.
Dual camera set up with telephoto lenses, super wide angle, monochrome and low light secondary camera was not enough for the tech freaks because of the fact that with these two lenses, you can make use of only one. Whether you need a low light camera or you want a better zoom or you want both at the same time, regardless of your needs, you can only choose one of the secondary cameras with the dual camera set up.
This makes room for another camera in the Samsung phones.
How About Adding Another Camera
Moving to a triple camera trio brings even more flexibility. Instead of getting only one telephoto camera or a wider angle snapper, you can potentially have both. The P20 Pro was the first Android phone to introduce three camera lenses in a phone, using the 40MP main camera and 8MP 3x telephoto zoom camera and a 20 MP monochrome snapper. Later on, Huawei and LG also used the same idea and introduced triple camera smartphones. But, it is important to note that Samsung is not in this triple camera picture and it decided to move ahead with technology.
What About Four Rear Cameras?
Samsung thought that three cameras are not enough and that we can add one more rear camera when it launched the Galaxy A9 2018. In addition to the expected standard, super-wide, and telephoto cameras, the Korean company tossed in a 5MP depth sensor. It is really interesting to find out that super-wide and telephoto cameras can generally supply depth information anyway.
But, unlike bulky DSLRs, smartphones don't have enough space to settle 4 cameras or quad cameras. But if Samsung is opting for the quad camera setup, this means the shrinkage of other more important components including the battery, image sensors. In this case, redesigning of the phone is the only option left for Samsung or the brands looking to opt for the quad camera set up.
So what do you think about the quad camera setup in a smartphone? Is it a step too far? Let us know your views in the comments section below.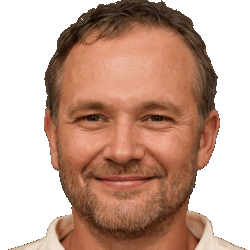 Latest posts by Frank Tyler
(see all)