Though smartwatches haven't got that much progression in technological terms, but still, we have best smartwatches out there to use. I am talking about the Samsung Gear S3 Frontier and S3 Classic that owns by the leading Android developer all across the Globe – Samsung. It makes uses of its own proprietary software, Tizen for Gear Smartwatches. Make sure to check out List of Top 5 Best Smart Watches for Galaxy S10+.
What else these Gear smartwatches by Samsung hold? Read on to know.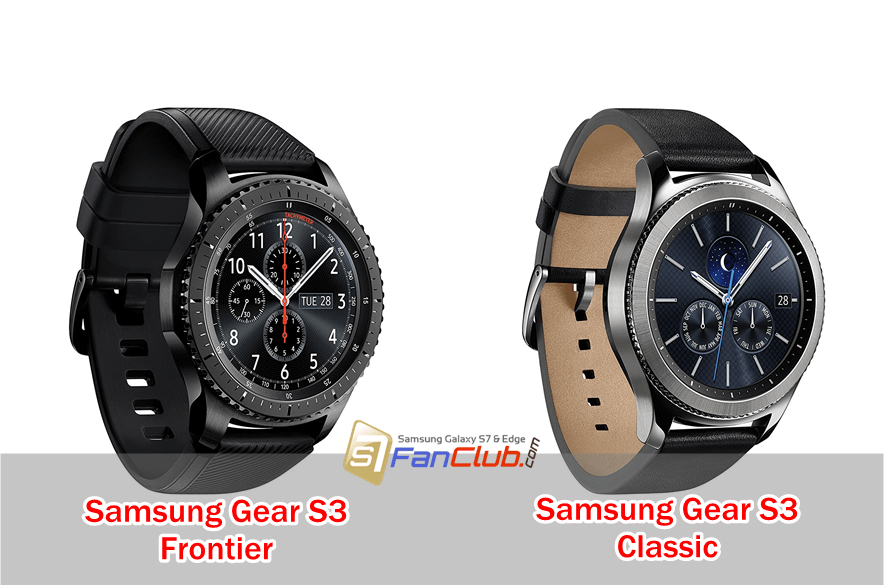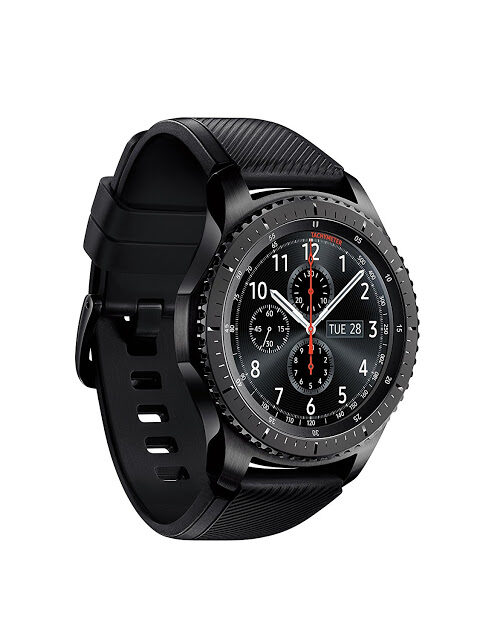 The Gear S3 Frontier has now become one of the most worn Android wearable because of the number of reasons. The major reason for its popularity might be its looks, style and capability, that no wearable has overpower yet. However, its rugged LTE connectivity and its specs can be another reason for its fame out there.
Let us take a ride to what the Gear S3 Frontier possesses:
1: Water and Dust Resistant
As the developers boasts, the Gear S3 Frontier is just made right for the elements. The company claims this smartwatch to be tough enough to handle all the roughness of elements including water, dust, extreme temperatures and also occasional drops, so that you can venture out with full-fledged confidence.
2: Super AMOLED Display
Display is another plus for the Frontier that offers 1.3" wide screen with full color display in 360 x 360 pixel resolution, that makes roomier interface and easy to navigate. Moreover, its 768 MB of RAM also allow the screen to display time, in up to 16 million colors, even when the screen is "off".
3: Android and iOS Compatible
Another amazing feature that you cannot get in Apple's wearables is a compatibility with Android devices. But this Gear S3 Frontier provides you full room to connect with both Android and iOS smartphones via Bluetooth.
4: Other Features at Glance
You can leave your wallet at home and pay via your Smartwatch Samsung Pay.
Moreover, you can access tons of apps in an instant, as this smartwatch provides you full access to texts, calls and more.
Track your fitness with its built-in S health app that can track your steps, monitor your heart rate and post results as well.
Its built-in GPS also tracks your activity and allow it easier for you to share your location.
Not only this, Frontier also houses a bigger battery of 380mAh that allows you to make longer calls or track your fitness.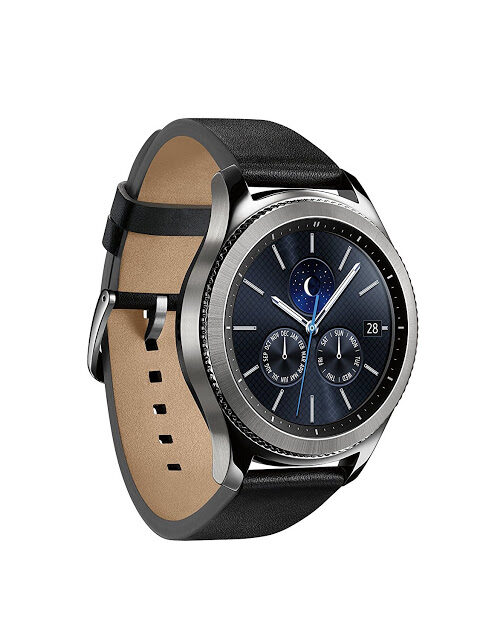 Samsung Gear S3 Classic is both – the smartwatch and smart looking watch too. It is the predecessor to the S3 Frontier and has a display somewhat resembling to its sibling. This smartwatch has a round display with the funky rotating bezel offering multiple features including:
1: Simple Interface
Its simple interface is all what you might be looking for. This user friendly interface allows the users to perform each and every function smoothly and without any hassle. Moreover, its rugged silicon strap and sportier design of its own make it worth trying and wearing.
2: Water Resistance
Just like the one I reviewed earlier, S3 Classic is also made to tolerate all the elements including water, dust, drops and extreme temperature as it offers IP68 tough screen. Even if you are an outdoor person, S3 Classic would be by your side always.
3: OLED Display
The Gear S3 Classic owns the gorgeous 1.3" circular OLED Display screen that goes along with the S3 background in 360 x 360 pixel resolution. Moreover, its ambient mode shows the time and the updates. While it's brightened screen is bright enough to let you read all the notifications and time, even in the sunny afternoons.
4: Other Features at Glance
It offers customizable watch faces.
It also got heart rate monitor, along with the fitness kit.
GPS on board makes it fully competent smartwatch.
Go powerless with a single charge for days, as it offers long battery life of 380mAhand wireless charging.
Enhanced connectivity keeps you connected to all your friends and family.
Final Verdict
Both these Samsung's Gear Smartwatch versions are impressive evolution to wearable offerings for the active crowd. Although these wearables are not even near to the futuristic Apple's smartwatches, however, Samsung has made a huge leap for all the tech lovers. Tough not best, but these are far better options for all the tech nerds out there.
Love the reviews for Gear S3 Classic and Gear S3 Frontier? Let us know in your valuable comments below!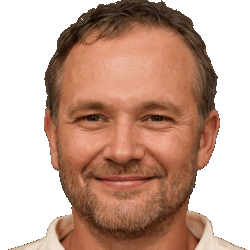 Latest posts by Frank Tyler
(see all)