Let me count all the things I love about Samsung Galaxy Gear S2 Smart Watch, and just know that one major complaint by others was really reverse praise.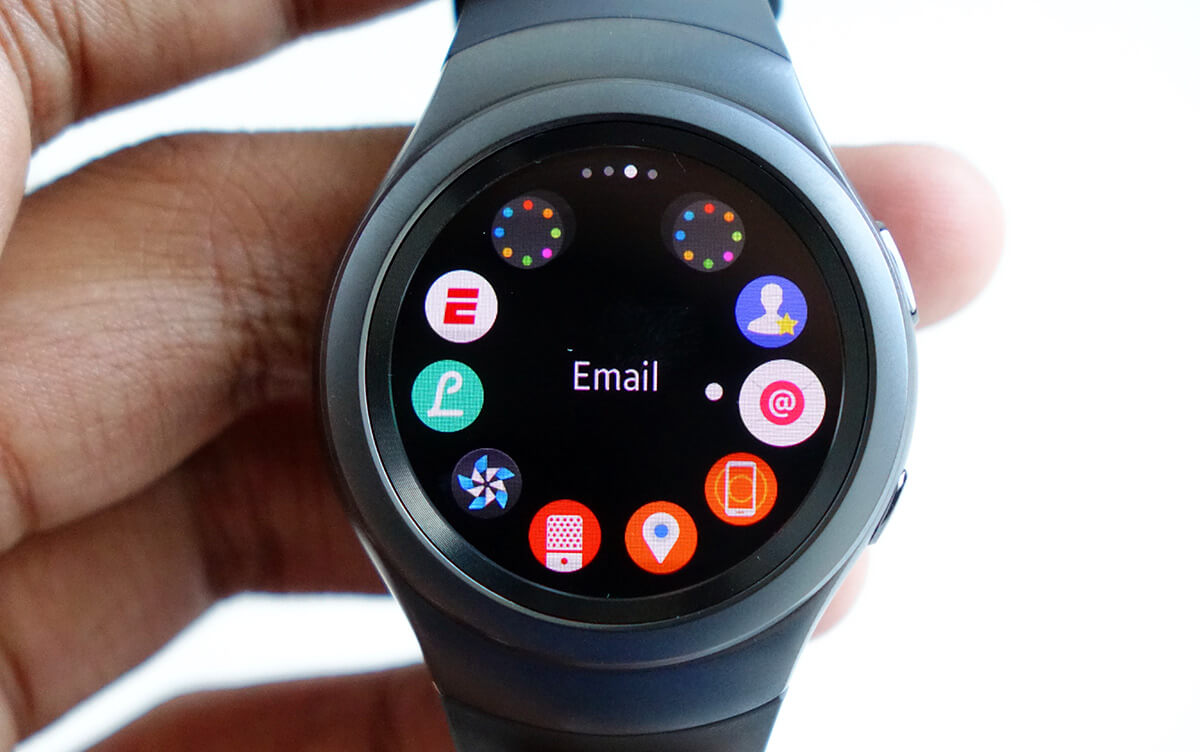 Samsung Gear S2 Hands-On | Pocketnow
That is Samsung did not make an Android watch. They wrote the OS in Tizen. What really matters is that the OS of this watch is fast and the display is beautiful, If you don't focus on what does not matter, and focus on how well this watch works, you might be just as happy as I. Galaxy S7 and Galaxy S7 Edge can be easily connected with Galaxy Gear S2 Smart Watch over Bluetooth connection.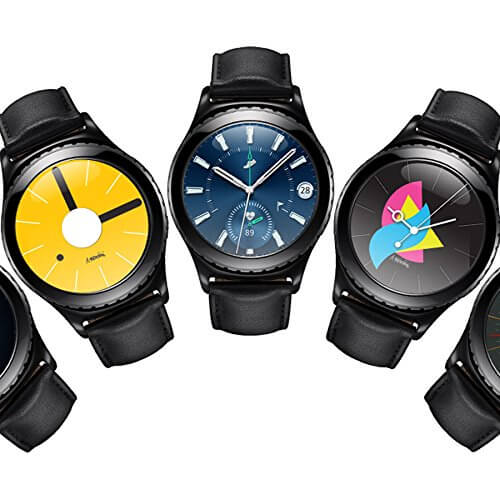 Gear S2 pairs with smartphones running on Android 4.4 and higher with over 1.5GB RAM

Wireless Charging Capability with Wireless Charging Dock

20mm Leather Band with a Classical design offering a sleek appearance for the office or daily wear.

Intuitive circular interface and rotating bezel for easy navigation

S Health and Nike+ Running integration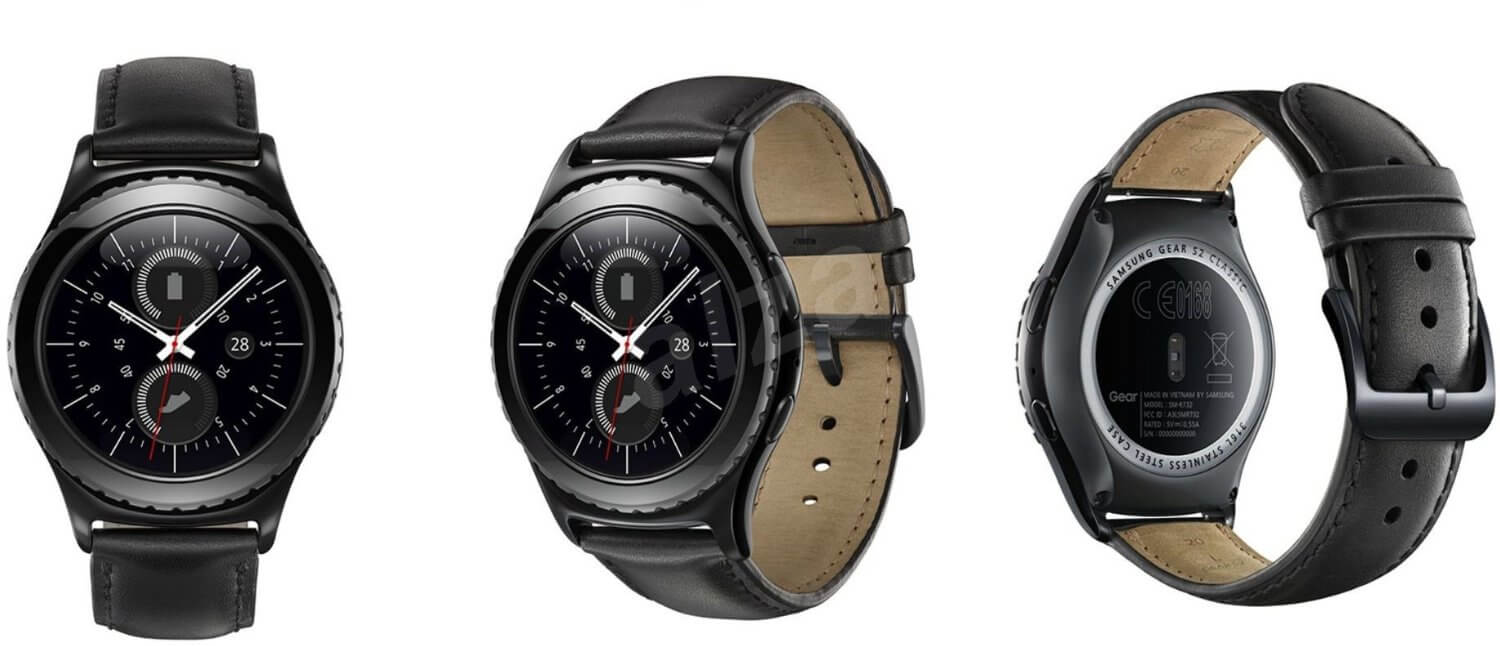 + Looks properly proportioned on the wrist. Very light.
+ Good price for what you get.
+ Very snappy, the interface runs at a great frame rate.
+ The rotating bezel feature.
+ Now supports a variety of Android Phones, not just Galaxy.
+ Supports Wifi so my phone doesn't have to be on me to continue getting notifications.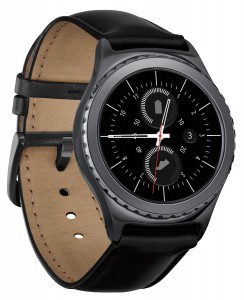 The Display of Galaxy Gear S2:
The watch has a super high resolution display that is so beautiful that you will fool many who see it. Put an actual watch face on the screen, and it will be a beautiful watch and I dare anyone to know that the hands are not real. How they might know it is not real is if you use a graphic watch face, or on your regular watch face you have battery power at the top, and weather at the bottom.
Keep in mind that I wear glasses to read small things, but not this watch. I can fully operate and read the face of this watch without glasses. The watch face is only one aspect of this watch.The watch face, and all that this watch can do is manipulated by the program running on your Droid phone. I have a Samsung Galaxy S5, and it works perfectly to configure my watch. One thing is a screen to pick what you want the watch to look like.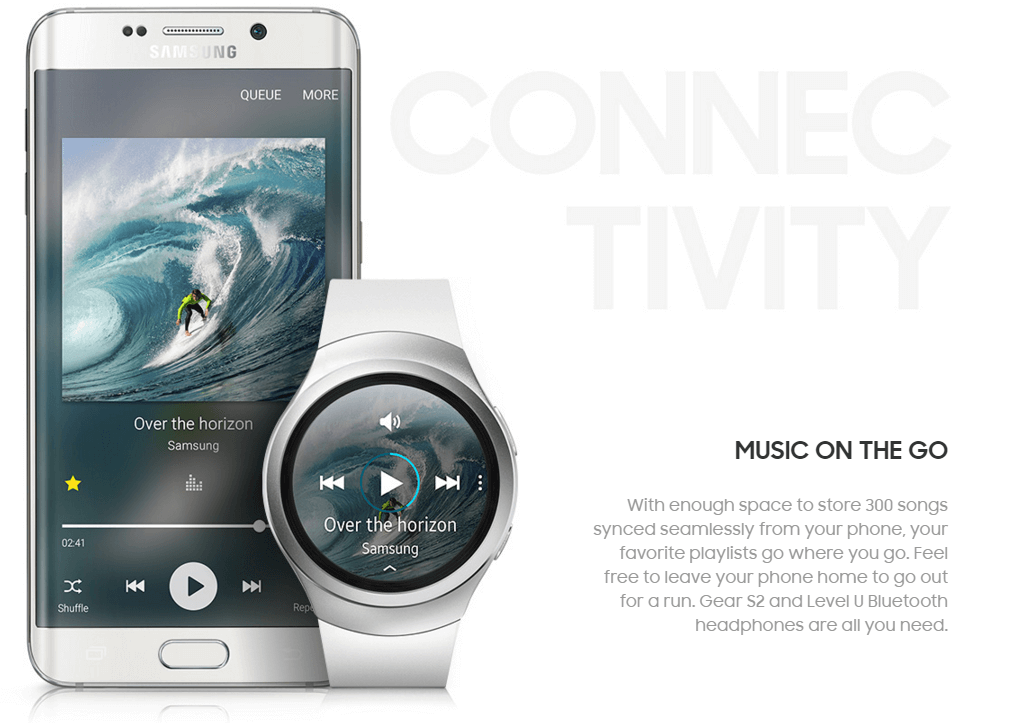 You can pick many by default, or you can download others via the Play Store. What is included will satisfy many, and I looked at what I could download, and kept what I had. My watch face gives me Day, date, Time and CNN breaking news. That is today, I had something else yesterday. I change the display to get a feel for what I can do.
I can control music that is on my phone, I can start it, stop it, skip a song, and so on.
Of all the apps I have on my watch, some are by default, and some I have added, they include Stop Watch, Voice memo, Timer, CNN, Samsung Milk Music, Bloomberg (That is Finance info, like the stock exchange), Then there is an icon for the next page of apps, they include Ebay, Maps, Find My Phone (Yes, it will ring your phone out loud to help you find it), Email, Buddy (I don't know what Buddy is yet) , Gallery, Music Player, and Alarm, That is all my current apps, and I have had the phone for a week.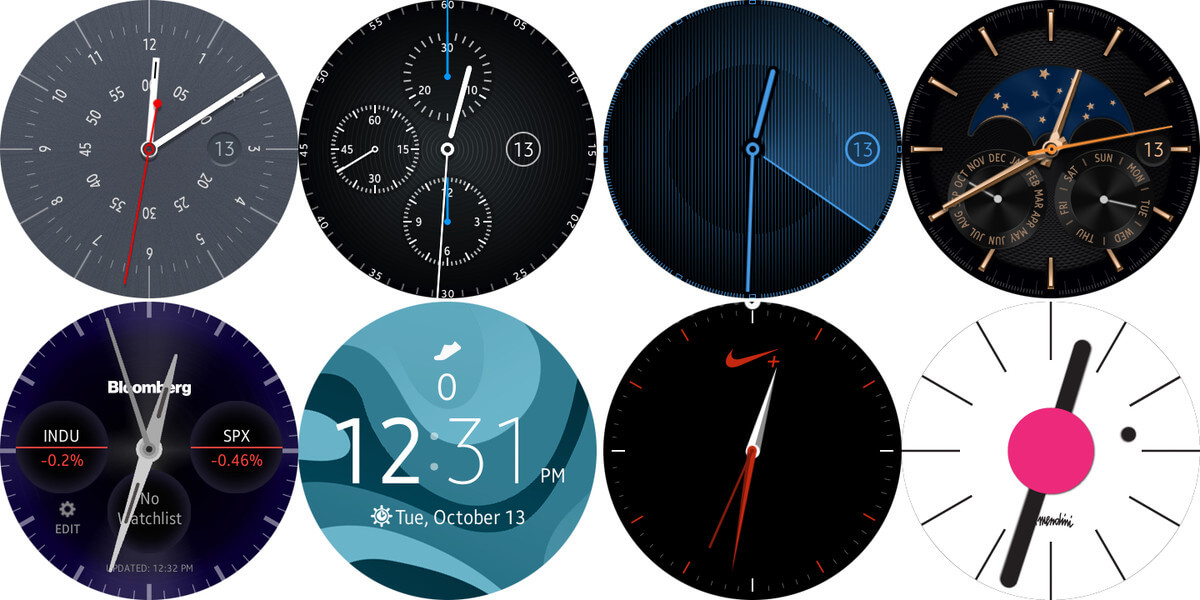 The operation of the watch is by using the outer ring of the display. and two buttons on the right side. As you turn the outer ring of the display, it goes through the apps I have the Classic, and it not only looks exactly how a mans watch should look, it has a knurled edge, and makes turning it a bit easier than the smooth edge of the Sport. Some of what the buttons do is controlled by you, using the app on your phone. The bottom button on my watch turns on the display, which is at first the watch, but the next click is my apps. The display is also a touch screen, so that is the last bit of control you have for the watch.
The watch is beautiful and easy to use, it is fast and does all that it should perfectly. There are other apps, but anyone who says that you are not going to get more apps because it is not Droid is wrong. This watch is a winner, and there are enough apps for me, and more than I need. I can read email on the watch without glasses, I answer my phone from my watch, or not, depending on who is calling.
I get text messages from text messaging, or apps that send message. I can control what comes to the watch. It has a beautiful leather band, and a spare comes with it. The leather band is on the Classic, not the Sport. I did not care for the Sports style, but it works just like the Classic, and has some other specifications regarding water proofing. That makes sense, if it is Sport, you might take it out into the ocean, or a pool, so being water proof would be a plus. Galaxy Gear S2 Smart Watch Is The Perfect Match For Galaxy S7 and Galaxy S7 Edge Smartphone.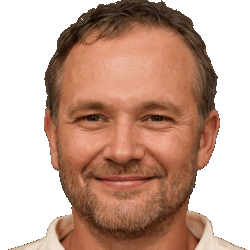 Latest posts by Frank Tyler
(see all)