The camera of the recent phones like Samsung Galaxy S series and Note series have already been redefined enough to make any camera freak fall in love. Most of the camera and selfies nerds select their phones on the basis of the technology of camera and that is what makes imperative for the mobile brans to bring about a revolution in their smartphone's cameras.
Although the recent flagships from Samsung and other Android companies offer great camera features, however, enhancing those great cameras is not less than exciting. So for those who want to explore something new with the cameras of their smartphone, this post is for you guys.
Picai Smart Camera App – The Hottest AI Camera App for Your Samsung Galaxy S7 S8 S9 S10 Note 8
The trend of having more than one camera apps in the mobile phones is not new anymore. Every photo freak has got tons of conventional camera apps installed on his phone including Retrica, B612, Beauty Plus, Sweet Selfie and millions of others to name. However, the app that we are going to review is a lot more different than those conventional camera apps and that is what makes this app worthwhile.
We are talking about Picai that comes with an innovation of AI technology to the camera of conventional smartphones. With the main focus of the AI technology, the app brings a plethora of other mesmerizing features, bringing a whole new edge to your photos.
So here's what Picai AI Smart Camera App has to offer you:
1: Scene Recognition
With the conventional camera apps, it is very difficult and confusing at the same time for the users to find and choose the best filter for their photos, in order to make them look beautiful. However, that is not the case with the Picai Smart Ai Camera App, which brings along a feature of scene recognition and helps the users to choose the best filter for their photo by analyzing the surroundings and environment, using the AI algorithms.
2: Filter Recommendation
Bring the Ai algorithm to the table, the Picai Camera App also offers the optimal filter recommendation to the users. This means, you don't have to scroll down the tons of filters to choose one, instead the app offers you with two best filters for the photo and allows you to choose one of two, effortlessly. Moreover, the app utilizes patented cutting-edge AI deep learning technology so that you can never miss the best moments of your life ever.
3: Essential Camera Features
In addition to that, Picai also brings the ultimate essential camera features that you need to enhance your photos. Ranging from full-screen camera to silent mode for your photo of the day, the app has everything that you want in a camera app for your Samsung Galaxy S7 | S8 | S9 | Note 8.
Download Picai Smart AI Camera App for Samsung Galaxy Mobile Phones

com.hpcnt.picai_1.1.6_samsungfanclub.com.apk
com.hpcnt.picai_1.1.6_samsungfanclub.com.apk
So what are you waiting for? Make your smartphone even smarter with Picai Smart AI camera App.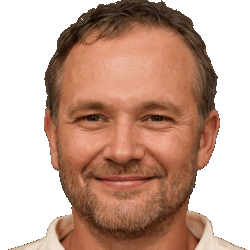 Latest posts by Frank Tyler
(see all)