RPG (role playing game) is probably one of the oldest game genres, which still prevails the market. Might be the reason of their eternal glorious position in the gaming industry, is human proclivity to stories. They have rich tradition of storytelling which takes us to the enthralling alien universes which we yet have to explore.
The origins of RPGs can be dated back in many old adventure games. Resonance of these legendary games, can still be heard in the gaming industry. If you are one of the die hard fans of these games, this article is for you. We are going to talk about an incredible game which would give you unimaginable glimpse of old RPG adventure games.
Mentors RPG: Strategy TBS Game for Samsung Galaxy S7 Edge, S8, S9 Plus
Mentors RPG is an amazing game designed specifically for people who would love to play old-school RPG adventure game on their mobile device.
1: Unique Characters
Enjoy playing for three unique characters in this action strategy game which is turn based. Wander around this compelling imaginary world and fight enemies.
2: Complete Plot
You are the writer of this world and you can mold it however you intend. You have to develop strategy to help the citizens of this universe survive. Create your characters and write their destiny.
3: Bonuses
You will earn bonuses in reward of your efforts.
4: Puzzles
This war game would also offer face logic puzzles to stretch the muscles of your mind. Your opponents may have pre built artificial intelligence to compete with you.
5: Story
All the stories are alluring and captivating enough to keep you focused. Every thing including characters is narrative. .
5: Graphics
There are beautiful scenes, characters and environment with amazing 3D graphics.
6: Battles
You will experience virtual battles against monsters and enemies, which are powered by dynamic camera.
Download Mentors RPG: Strategy TBS Game for Samsung Galaxy Mobile Phones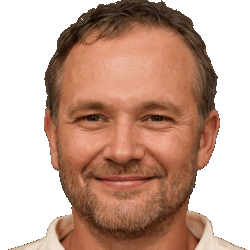 Latest posts by Frank Tyler
(see all)