Regardless to mention, 2018 is a year full of major events and occasions in the history of technology. The launches of several flagships were made in the year, and without any doubt, these are the revolutionary technological flagships, ever made since the evolution of technology on the planet of Earth.
Not only for flagships, 2018 is also great year for the games and apps as well. With the addition of revolutionary devices in the market, gaming also gets better in the bygone year and that's why I am here. I am going to give you all a major throwback to the Top 10 Best HD Games for the Galaxy S10, ever made in the year of 2019. We have also covered Top 50 Best Android HD Games by Gameloft for Samsung Galaxy S10.
Also make sure to check out Galaxy S10 HD Games Section on our website. We had also covered Top 10 Best Wireless Game Controllers for Samsung Galaxy S10 Plus, so that you can play games with wireless gamepads.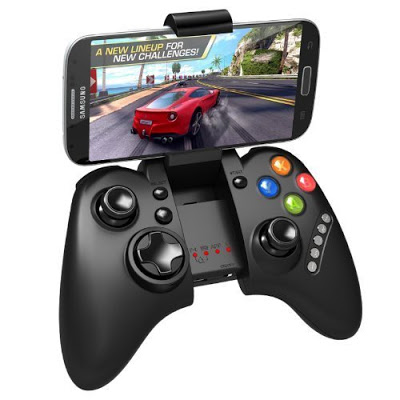 Top 10 Best Galaxy S10 Games Collection of 2019 in HD
1: Apollo Justice Ace Attorney HD Game for Galaxy S10 Plus
https://youtu.be/4u5y–WxK_Y
Topping the other 9 best games on the list, Apollo Justice Ace Attorney is not to be missed. The game is strategic based in which the user play the role of Attorney and he need to win the various court cases to proceed in the game. The game is fully featured with the number of features including:
HD graphics
Performance options for 30 FPS and 60 FPS
Controls optimized for touch screen
Electric cast of characters and much more.
2: Bully HD Game for Galaxy S10 
Bully: Anniversary Edition Android GamePlay Walkthrough #9 (By Rockstar Games)
Just below the Ace Attorney game is the Bully, that is the masterpiece of one of the reputed developers – Rockstar Games. The game is full of adventure and groundbreaking events, that you don't want to miss. The theme of the game revolves around sitting a 15 year old mischievous kid and let him survive for a year in the worst school around. The game is anniversary edition, so there's lot more to chase for.
Complete bully story with extra missions, classroom min-games, and different playing modes.
HD graphics
Physical controller support and much more.
3: DISTRAINT HD Game for Samsung S10
DISTRAINT: Pocket Pixel Horror - Android/iOS Launch Trailer
Another best game of year 2016 to count on is DISTRAINT, which is the claimed to be physiological horror adventure of Price. The game features a dark and horror storyline with the tweak of dark humor. The gameplay is simple yet effective with lots of features including:
2D hand drawn graphics
Great music and sound design
Refined controls for smooth gameplay.
4: Hill Climb Racing 2 HD Game for Samsung S10 Galaxy
https://youtu.be/zYvazC2CBi4
With the major update and changes, Hill Climb Racing 2 has been around the corner and has become the 4th best HD game for the year 2016 because of many good reasons including:
Vehicle customization with unique tuning effects
Numerous environments with plethora of achievements
Hugely improved graphics and smooth gameplay.

5: Kathy Rain HD Game for Galaxy S10 Plus
Kathy Rain Release Trailer - A Detective Is Born
With the amazing gameplay, smooth graphics and original music, Kathy Rain survives to be on the 5th spot on our list. The game is sort of adventurous, in which you need to help Kathy find the mysterious killer of his father with:
Trails of clues
Several helping tools and instruments
Original music
And in 40+ hand drawn environments and much more.
6: Retro City Rampage DX 2D Game for Galaxy S10 Plus
Retro City Rampage DX - Android Launch Trailer
Here's some great stuff for all the action lovers out there. Retro City Rampage DX is an open world adventure game in which you need to rampage the city, steal the cars and play 60+ story mode missions. There are number of things to do while playing this game including:
Explore the city with 60 different store modes
40 arcade challenges
25 weapons and power ups
Amazing character customization
Plethora of Vehicles and items to steal
7: Retro Winter Sports 1986 2D Game for Galaxy S10 Plus
Retro Winter Sports 1986 Trailer
Sports lovers also not remain deprived of the best game in the previous year. With the Retro Winter Sports 1986, sports lovers have made their year memorable. The game is based on the winter sports back in the year 1986, where you can choose to represent any of the 12 nations from the world in different winter sports. The highlights of the game include:
Six different winter sport events
Leaderboard and achievements
Competing with the friends online
Amazing Graphics and sounds

8: Samorost 3 HD Game for Galaxy S10 Plus
Samorost 3 Trailer Short Version
Capturing 8th spot is Samorost 3, that is an adventure puzzle game with the highly enhanced graphics and enchanting features like:
9 unique alien world with each different mysterious origins
Colorful challenges, curious species, beautiful artwork
Amazing graphics with seamless music and sound
9: Shadow Bug Rush HD Game for Galaxy S10 Plus
If you want to hack and slash bad guys out of the shadow, then this game would be on your list to try. The game is the action them based one with lots of amazing features and gameplay. The key features include:
Unlimited game levels with increasing difficulty level
Dozens of obstacles to make it interesting
Power ups, unlockable aids
Leaderboards and achievements
10: Twilight Struggle HD Game for Galaxy S10 Plus
As interesting as the name, Twilight Struggle is last but not the least game on our list. Your nation needs you in the time of conflict to spread their dominance throughout the world. This game is equipped with:
In-game tutorial
Pass and Play Multiplayer
Online Profile and Stats
Customized Game clock
HD graphics and amazing gameplay

Besides this, there are much interesting and Amazing HD games that were developed in the bygone year, but these top 10 got my mind. If you have any other game on your Galaxy S10 Plus that you feel best, do let us know in the comments below.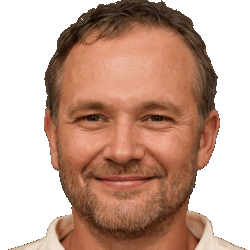 Latest posts by Frank Tyler
(see all)