Another incredible Role Playing Game (RPG) with action game elements. Battle Arena Heroes Adventure Game is now available for mobile phones.
Battle Arena: Heroes Adventure Game for Samsung Galaxy S7 Edge, S8, S9 Plus
Battle Arena Heroes Adventure is fantastic game which allows you to show your battle talents and utilize your strategic thinking. Build incomparable team, and triumph over your enemies in real time battles.
1: PvP Real Time Battles
In Battle Arena Heroes Adventure Game, you can challenge other mobile players, all around the world. Destroy your enemies, and get the best rankings.  In multiplayer PVP brawls, you will be controlling your team and coming upon your own unique strategies in defense.  Powerful heroes are not sufficient to win the war. Knowing the right moment of any action is the basic key.
2: Build Your Groups
The long list of heroes goes down to 50. You have such a vast options to choose yours hero from. A merciless undead leader, a furious gnome berserk, the keeper of an elven forest, a menacing robot shooter from the future, and a lot of more. Some of  them may remind you of your favorite characters from movies, books and games etc.
Collect heroes of different powers to have an unbeatable and balanced group. Good strategy, and team work are the keys to success in online arena. You can invite a friend to win a battle and complete the quests. Upgrade the quality of your gear or find any other random one. Winning the legendary daily contests of champions will upgrade your warriors automatically. To improve your power rating you have to battle monsters or shop heroes.
3: Unique Graphics and User Experience
There are unique and totally new 60 locations never used in any other game before. You will found yourself roaming in virgin elven forests, scorching orcish lands that were partly vanished after guild wars. You will also visit  the mysterious city of Atlantis, and the cold cliffs of the gnomes. These all location look fabulous, thanks to graphic designers of the game.  You will be guided through heroes adventure.
As stated earlier, there are lots of heroes with beautifully rendered capabilities. These heroes are from wide variety of universe which is rarely found in other MOBA role playing games. They master every sort of attacks to help you fight in any way you like. Snowstorms, fireballs, poisoned arrows or missiles, blasters, and flashbangs are the unique skills found in them. Every skill is the ace of any one of the heroes.
Download Battle Arena Heroes Adventure Game for Samsung Galaxy Mobile Phones
BAHA Trailer Android v2 EN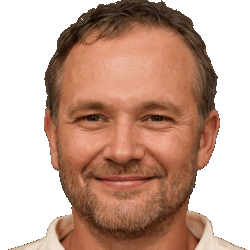 Latest posts by Frank Tyler
(see all)