Using Samsung SideSync with Galaxy S7 Edge or S8, you can conveniently share the screen and data between your PC and mobile device. Receive alarms of your phone through PC and use various features of your phone on the computer. Enjoy the smarter and more convenient life with SideSync.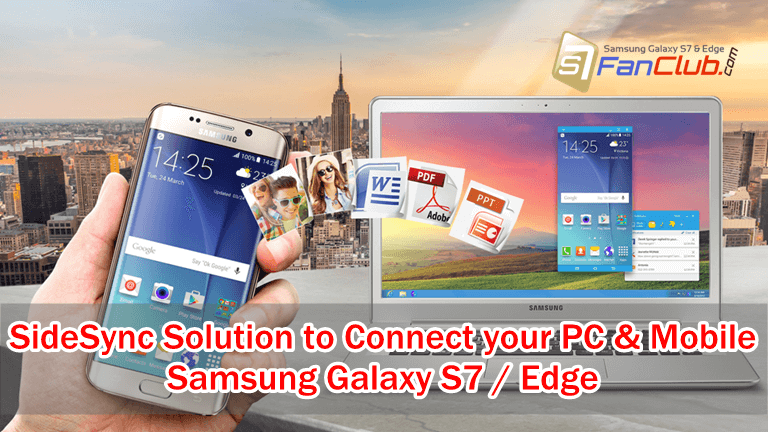 What Samsung SideSync Can Do For You with Galaxy S7 Edge or S8?
1. Wirelessly Connect your PC and Galaxy S7 Edge with SideSync
2. Transfer Galaxy S7 Files Wirelessly to / from PC
3. Capture Galaxy S7 Screenshots from PC
4. Record Screen of your Galaxy S7 Edge
5. Remote Control your Galaxy S7 Edge with PC
6. Make Phone Calls / Text Messages from PC
7. Stream / Play Music on Phone and Hear on PC Speakers Wirelessly
8. Receive Notifications of your Galaxy S7 on PC
9. Control your Galaxy S7 Edge with PC's Mouse and Keyboard
10. Drag and Drop file sharing supported with Sidesync on PC and Galaxy S7 Edge
Smart & Convenient Connection with SideSync on Galaxy S7 Edge
Install SideSync onto a PC & Galaxy S7 Edge / S8, and then connect two devices through USB data cable or Wi-Fi. Your PC and Galaxy S7 Edge must be on same WiFi connection in order to connect wirelessly. You can also Wirelessly Mirror your Galaxy S7 Display on Big Screen or Projector with WiFi Dongles. Simply connecting the PC & mobile, you can conveniently use various features of SideSync. For a PC or MAC, click the download button above to install. For a mobile device, you can download the app from Google Play™ or Samsung GALAXY Apps which is preloaded on your latest Galaxy device. We had also shared how you can Use your Samsung Galaxy S7 Edge as a Wireless Mouse & Keyboard for your PC?
Notifications on PC – Make Phone Calls and Send Text Messages
If your PC and mobile device are connected with SideSync, you can check alarms for receiving phone calls and directly connect to the app on your PC. Through the pop-up window, you can easily receive phone calls or simply exchange text messages.
File Sharing – Share Files between your PC & Galaxy S7 Edge / S8
SideSync enables you to quickly share files and texts between your PC and mobile device simply with drag & drop. You can insert photos from your mobile device to Word documents on your PC. Also, you can insert a file on your PC to your Galaxy S7 Edge while you are sending text messages or email.
Download Samsung SideSync for Windows / Mac PC
Download for PC Download for Mac
Download SideSync for Samsung Galaxy S7 Edge / S8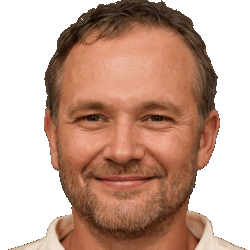 Latest posts by Frank Tyler
(see all)