Following many incidents of Galaxy Note 7 Explosions due to it's faulty battery. And despite Samsung had recalled the device to apparently fix the battery issues so that explosions can be avoided. Even after Samsung had fixed and marked Galaxy Note 7 as safe with Green Battery Icon, it still exploded.
Recently sales for the handset resumed with replacement models from Samsung, however one of these newer models began smoking on a Southwestern airplane. This issue has caused too much stirr. Therefore Samsung will have to accept its defeat in Note 7's case. While they should focus on bringing something more exclusive and with tough quality controls. Samsung is also looking forward to announce Galaxy S8.
Samsung Galaxy Note 7 Replacement & Refund by US Carriers
Major Telecom Carriers in USA including (Verizon, AT&T, T-Mobile & Sprint) have decided to offer Galaxy Note 7 Replacements and in worst case, full refunds to their customers. It is the customer's choice to select any other smartphone in replacement of Galaxy Note 7. Spokespersons from all USA network carriers Verizon, AT&T, T-Mobile & Sprint have confirmed this news.
AT&T Galaxy Note 7 Replacement & Refund
AT&T just announced a new program allowing owners of Samsung's replacement handsets with a completely different handset.
Sprint Galaxy Note 7 Replacement & Refund
Sprint began an even more lenient plan, permitting all its users to return all Galaxy Note 7 handsets – both original handsets and 'safe' replacements – for a device from a different manufacturer.
T-Mobile Galaxy Note 7 Replacement & Refund
Similarly, a T-Mobile spokesperson explained that customers can get a replacement for the original Note 7 or return it for a full refund to purchase any device the carrier offers. Furthermore, those purchasing a replacement Note 7 or a new Note 7 from T-Mobile since sales resumed on Wednesday, October 5 can get a full refund within 14 days and get any other device the company carries.
Verizon Galaxy Note 7 Replacement & Refund
A Verizon spokesperson also confirmed that any of its customer concerned about the safety of their replacement Note7 smartphone will be able to exchange it for an alternate smartphone.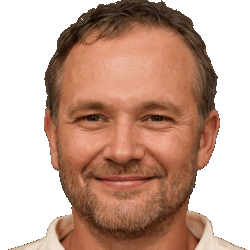 Latest posts by Frank Tyler
(see all)