Ever come across the situation where you only need to see the person you love the most in order to just get focused or to start your day? Well, if so, technology has made that quite easily with the introduction of video chatting and calling apps. Thanks to the makers of JusTalk that offers pretty much same for you so that you never miss someone's smile or voice.
Wondering what JusTalk has to offer you for Samsung Galaxy S7 | S8 | S9 | Note 9 | S10? Get scrolling to find out.
JusTalk – Video Calling Made Easy for Samsung Galaxy S7 | S8 | S9 | Note 9 | S10
JusTalk is a video calling app that makes communication simple and fun. Users can communicate via audio or video calls and text for free. It is simply an alternative to Skype that is a bit annoying for some people and networks. So if you want to get perks of instant messages and audio and video calls without getting interrupted, JusTalk is the best thing that you need.
In addition to the basic purpose of the JusTalk, there are several features of this application that differentiate it from others in its class. Here we have rounded up its features:
1: Make Free Calls Effortlessly
Whether you want to make a video call to see your sunshine or simply want to make an audio call to hear the voice of your mum, JusTalk has got you covered. You don't have to pull credit of thousands to get this done. All you need is a powerful Wi-Fi and you are good to go to make free call and that too effortlessly.
2: Create Groups and Chat
Want to meet up with your squad? Don't get a weekend off from work to go see them? JusTalk is there to fill you in with its group calling and chatting feature. Just like WhatsApp, you can create as many groups as you want and chat with them altogether or you can also call them to feel the meetup vibe like you never left.
3: Make Your Calls Lot More Fun
In addition to offering you free calls effortlessly in groups and individually, JusTalk also allows you to make your calls and chats much more fun like never before. You can doodle, send stickers, share, photos, play games, change video backgrounds and much more and that all can be done all in a single call. Interesting, isn't it?
4: Boomerang Feature
Wait! The best part of JusTalk is yet to come. We are talking about the Boomerang feature that allows you to even connect with a person who doesn't use JusTalk. All you need is to simply share a link to anybody and they call you using that link via a web browser for free.
Download JusTalk Video Calls Video Chat App for Samsung Galaxy Mobile Phones
JusTalk: The best video chat app
com.juphoon.justalk_7.3_samsungfanclub.com.apk
com.juphoon.justalk_7.3_samsungfanclub.com.apk
Not only this, there is much more to discover in this fun video chatting application. Get it downloaded to find what else it can do.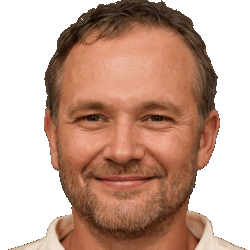 Latest posts by Frank Tyler
(see all)