Here we go with another best first-person shooter game that you will love to play – Guns of Boom Action Shooter Game for Samsung Galaxy S21 Ultra, we are talking about. The game has become the most popular one among the shooting and action games since the time it has been evolved and this is because of a number of good reasons. Well, ignore its name!
The game is developed and being published by the Game Insight and offers the sort of quick-blast shooting action that almost all of the first person shooting games on the Play Store lacks. So, if you want to get yourself indulged in some action-packed game, Guns of Boom has surely tons of justified reasons.
Guns of Boom – The Essential Shooter for Samsung Galaxy S21 Ultra
Shortly after its launch on the Google Play Store, Guns of Boom had achieved a significant following due to its amazing graphics, features and the gameplay. The game features the team-based shooting plot where you have to fight against your enemies in the most peaceful environment – cartoonish, we meant.
Here's what Guns of Boom has to offer you:
1: The Gameplay
The gameplay of this FPS title is pretty much like the Team Fortress 2 where you have to fight your enemies while shooting them down, coupled with the impactful and the most colorful graphics, simplified controls, and auto-fire. The game is perfect enough that even its pretty simple controls do not hamper it. In a nutshell, you team up against your enemies, run around and shoot them all down to roll over the victory.
2: Game Experience
You might be thinking that the gameplay is very basic, but it is the game that you have never played before. The game offers the perfect first-person shooting experience that you will keep coming back to it for no reason. You will just love the way how it works and that is the best thing about Guns of Boom.
3: Awesome Graphics
Well, Game Insight does not boast of its realistic graphics and all that because it simply doesn't offer that. With the twist of cartoonish graphics, the game, Guns of Boom has featured a unique thing that according to most of the people is perfect as you can see tons of FPS games with the realistic graphics. Stylish levels and cool animations of this game will simply keep you glued to your mobile screen.
4: Various Guns for Explosive Fun
Well, not only the graphics of the game and animations are perfect, but also it offers enough collection of weapons to roll over the victory. There is a perfectly suitable weapon for each mission including the shotguns, sniper rifles, assault rifles, machine guns and much more. So gear up soldiers and pick up your favorite weapon to show your enemy who the real boss is!
Download Guns of Boom FPS Game for Samsung Galaxy S21 Ultra
Guns of Boom Gameplay Trailer
If you have not tried Guns of Boom yet on your Samsung Galaxy S21 Ultra, rush towards the Play Store and get it right now.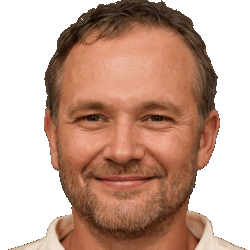 Latest posts by Frank Tyler
(see all)