Regardless to say, our whole personal life is now wound up by our smartphone that has a whole collection of our everyday life – ranging from what we do to where we are, from whom we are with to what matters to us a lot. We capture a multitude of photos and videos on our smartphones of your daily life and keep it there so that you can never miss out any moment of your life together with your friends and family. Also check out Top 3 Best Fingerprint App Lock Apps to Lock Your Personal Data on Samsung Phone & Top 5 Best Apps to Hide Photos, Videos & Other Stuff in Samsung Gallery.
Gallery Vault Pro Ultimate App To Hide Photos Hide Videos for Samsung Galaxy S7 | S8 | S9 | Note 8

But with so many perks of having a smartphone, there is a downfall of it as well that it can accidentally fall into the wrong hands that can use your photos and videos against you. Well, fortunately, there are several third-party applications made to keep your photos and videos safe on your Samsung Galaxy S7 | S8 | S9 | Note 8. If you are looking for the functional and foolproof app, we have you covered. Let's find out.
If you are looking for a third party application that can help you keep your photos and videos safe, Gallery Vault Pro is a choice second to none. Just like every vault application, the Gallery Vault Pro offers the maximum security to hide your personal stuff in your Samsung Galaxy S7 | S8 | S9 | Noe 8, so that you can never have a second thought when handing your phone over to your friend or a colleague.
Amazing? Isn't it? Here is the brief description of some other features that Gallery Vault Pro have to offer you:
1: It Can Hide Anything on your Samsung Galaxy S7 | S8 | S9 | Note 8
There are many vault apps that can serve the purpose of hiding photos and videos, then why choose Gallery Vault Pro? Well, the best thing that sets this app apart from others is that it comes with the ability to hide any type of the file in your smartphone. Whether it is a document, a photo, a GIF or a video that you don't want others to see, Gallery Vault Pro has got you covered.
2: Smooth & Elegant User Interface
In addition to that, another feature that makes Gallery Vault Pro the ultimate Vault application for the Samsung Galaxy devices is that it comes with the smooth and elegant user interface that offers the ultimate user experience to anyone using it. The app offers tons of vault locking features like customized lock screen password, beautiful password lock themes, DIY lock patterns and much more.
3: It Supports Fingerprint Unlock
Gallery Vault Pro also comes with the latest technology that allows the users of Samsung Galaxy devices to unlock their vault using the built-in fingerprint sensor. You don't have to type long passwords or even remember the pattern to unlock the vault, simply scan your fingerprint to get access to your hidden files and folders.
Download Gallery Vault Pro Hide Photos Hide Videos for Samsung Galaxy Mobile Phones
Not only this, the app also supports quick gallery lock, the fake passcode to show fake content and break in alerts and much more. So get this amazing vault downloaded on your Samsung Galaxy S7 | S8 | S9 | Note 8 and hide your files safely.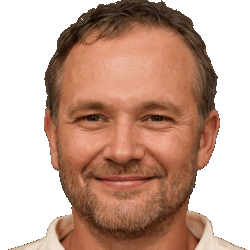 Latest posts by Frank Tyler
(see all)