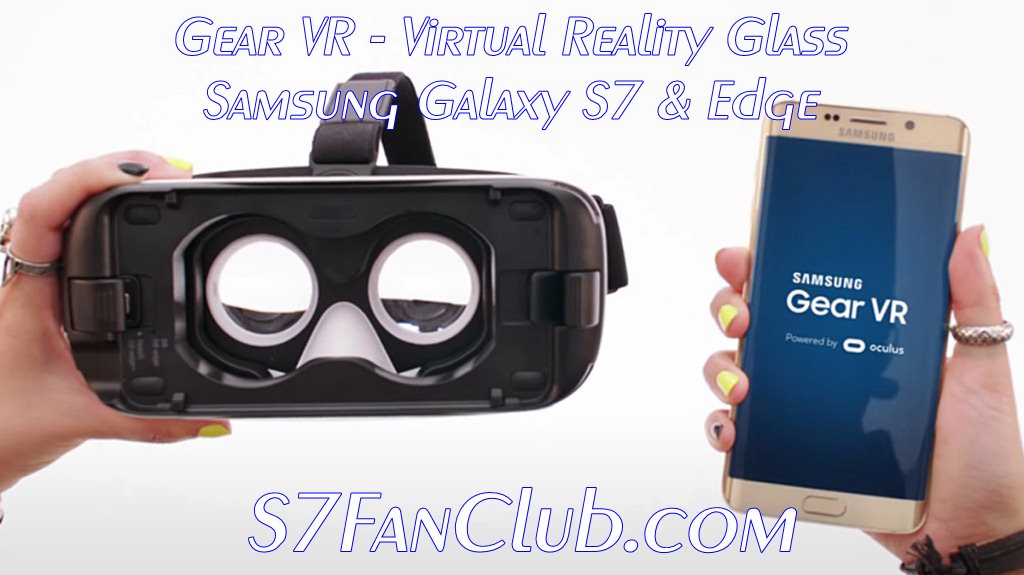 The Samsung Galaxy S7 Gear VR is a mobile virtual reality headset developed by Samsung Electronics, in collaboration with Oculus, and manufactured by Samsung. The headset was released on 27 November 2015. It is compatible with Samsung Galaxy S7 and Galaxy S7 Edge. We had already covered the list of Best Galaxy S7 VR Headsets. S7 Fan Club has also covered Best Bluetooth Game Controllers that are a great fit with Galaxy S7 Gear VR.
Galaxy S7 Gear VR – Virtual Reality Glasses
When in use, a compatible Samsung Galaxy device (Galaxy Note 5, Galaxy S6 / S6 Edge / S6 Edge+, or Galaxy S7 / S7 Edge) acts as the headset's display and processor, while the Gear VR unit itself acts as the controller, which contains the high field of view, as well as a custom inertial measurement unit, or IMU, for rotational tracking, which connects to the smartphone via micro-USB. This IMU is more accurate and well calibrated with lower latency than internal smartphone IMUs, such as those used for Google Cardboard. Wide field of view, precise head-tracking and low latency brings reality to the virtual, Be transported to amazing new worlds, in games, video and images, Thousands of 360 degree panoramic photos.
The Gear VR headset also includes a touchpad and back button on the side, as well as a proximity sensor to detect when the headset is on. The touchpad and button allow for a standard minimum input capability for users to interact with the virtual environments, whereas Google Cardboard devices only feature a button.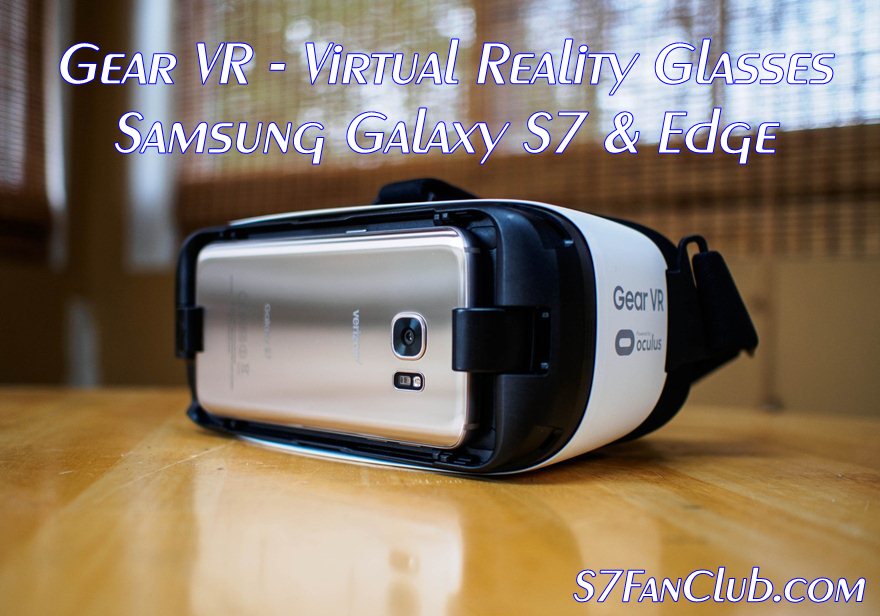 The Gear VR was first announced in September 2014. To allow developers to create content for the Gear VR and to allow VR and technology enthusiasts to get early access to the technology, Samsung had released two innovator editions of the Gear VR before the consumer version. You can order Galaxy Gear VR for your Samsung Galaxy S7 or Galaxy S7 Edge Below.
Samsung Gear VR SETUP & REVIEW with Galaxy S7 & S7 Edge (4K)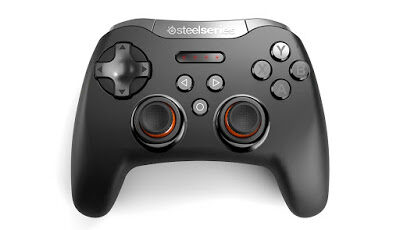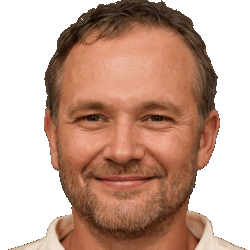 Latest posts by Frank Tyler
(see all)