With the latest innovation in technology, you can now even do things that you haven't imagined of doing before. Have you ever imagined controlling your laptop or PC by sitting on a distant cushion with the help of your smartphone? Nah? But now you can imagine as you can do it with the help of such smart apps.
When it comes to controlling Laptop or Computer, you mean full-fledged controlling with the help of Mouse. There are number of powerful Wi-Fi remote mouse apps that allow you manage your PCs without any hassle. If you are looking for such apps for your Galaxy S7, then have a look at the list of our top picks of Galaxy S7 Edge Mouse Touchpad apps.
First you will need to install any one of the following app and then you will have to install a server app on your Windows Computer / Laptop. Then you can easily connect the client on mobile with the server on your windows pc. Prior to this article I had also shared Best Galaxy S7 Edge Remote Desktop Apps, which also allow you to control your PC wirelessly totally from another country or destination.
Top 3 Apps To Convert Galaxy S7 Edge into Wireless Mouse Touchpad & Keyboard
XMouse Remote Mouse & Keyboard App For Samsung Galaxy S7 & Edge
Now transfer your Galaxy S7 into a remote mouse with the help of XMouse Remote Mouse & Keyboard. The app is full of features that allow you to control your PC with your smartphone. The key feature of this app includes full-fledged mouse control with authentication via password or key, minimal design and no free ads. This app is tested on Ubuntu Linux.
Mouse Kit App For Samsung Galaxy S7 & Edge
Mouse Kit is an awesome alternative to XMouse Remote Mouse app, in fact, it cannot be considered to be alternative as its almost as par as a remote mouse. The reason behind this fact is that with this app, your phone becomes a wireless mouse for your computer. With the help of Mouse Kit, you can control all the functions of your computer with the touch screen of your phone. The app also allows you to have one- click connection with the mouse button, wheel and gesture functions. The app is completely free for Galaxy S7 Edge.
Remote Mouse App For Samsung Galaxy S7 & Edge
Though having a very simple name, but its features and controls cannot be underestimated. This app for your smartphone is light in weight and offers a great performance. With this app, you can use your Mobile Device as a Wireless mouse, wireless keyboard and as a media remote. This app is compatible with Windows 8, 7, XP, Vista and Mac.

So these are the top 3 apps through which you can Convert your Galaxy S7 Edge into a wireless mouse touchpad and wireless keyboard. If you know any of the other good app in this category, do let us know in your comments.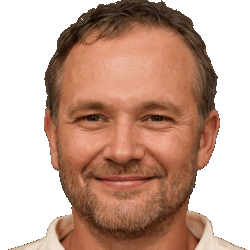 Latest posts by Frank Tyler
(see all)