Have you ever come across the situation where you have shopped for every possible item in the grocery store and forgot your wallet at home? Well, we all have faced such embarrassing situation in our lives, especially with the increasing burden and our hectic lives. Thanks to Samsung that has now replaced our wallets with the Samsung Pay that is an official app from Samsung and was launched to replace all the plastic cards in your wallet.
Samsung Pay Digital Online Wallet with PayPal Support
It works on almost all stores and comes built-in within the new Samsung devices including the Samsung Galaxy S8, S8 Plus. However, if your Samsung Galaxy Device lacks this app, you can easily get it from the Google Play Store using the link at the end of this article. You might also be interested in Best Cryptocurrency or BitCoin Wallets for Samsung Phones.
Samsung Pay allows the Samsung and all the android users to enjoy the freedom and make payments using their mobile phones effortlessly and securely. The app offers tons of amazing features that you definitely don't want to miss. So check the fascinating features that the Samsung Pay offers:
Good Reasons to Use Samsung Pay on your Samsung Galaxy S7 Edge, S8 Plus and Note 8
Samsung pay was launched in the year of 2015 and from that year, it has become the easiest and the most common method of payment. The app works in almost every store and mall and you need to have a supported bank for it to work. So if you have your device, supported bank and the card that works with the Samsung Pay, here are some good reasons to have it.
1: It is Completely Safe and Secure
With the Samsung pay, you can make payments safely and securely, without any risk. The smartphones that support Samsung Pay offers the top-notch security including the iris scanning features and the latest monthly security patches that makes it one of the most secure payment method available for the smartphones. Moreover, the app doesn't share or store any financial information of the users and yes, it is also very difficult to hack. According to the Samsung company, "your purchases remain yours alone. Samsung Pay uses several layers of security. It keeps your payment information separate and doesn't store or share it, so you can pay without worry."
2: It Works Almost Everywhere
Unlike Apple Pay or other virtual payment methods, Samsung Pay works almost everywhere. Samsung purports it to be accepted at nearly 95% retail stores in the United States and according to the survey, it is. The Samsung uses both the NFC and MST technologies to make wireless payments that are very easy, fast and secure.
3: Samsung Pay Rewards
With the use of Samsung Pay, the users can earn rewards from Samsung, just like they used to earn from their credit cards. This feature was launched on the November 14th of 2016 and that is quite an interesting reason to use the Samsung Pay. These rewards simply like the point-based credit card reward program where every mobile purchase will earn points and with the earned points, users can get rewards.
4: Really Easy to Use
Well, another important reason to use Samsung Pay is that it is really easy to use. From its user interface to its payment technology, Samsung Pay offers its users the complete ease of use. Once it is setup on your Samsung device, you don't even have to open your mobile phone to make payments. With the signal, your payment would be done, it is that simple!
Download Samsung Pay App APK for Samsung Phones
com.samsung.android.spay_16070000_S7FanClub.com.apk
Not only this, the Samsung Pay also comes with the enabled PayPal support as the bonus convenience and ease for the users. So get this app on your Samsung devices and turn your phones into wallets.
Samsung Pay: How to Set it Up!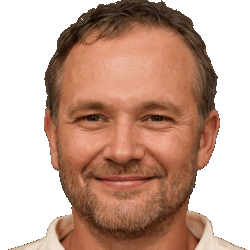 Latest posts by Frank Tyler
(see all)