Are you a fan of Pokémon? But are tired of playing Pokémon Go? Well, we have you covered. As a matter of fact, monster catching genre is breaking the ground not only because it is something new to the world, but because of the fact that it allows the players to experience something that they cannot in real life. After Pokemon Go, loads of games have been launched on the Play Store, but honestly, they haven't got our attention.
But just after the launch of Neo Monsters, millions of people, including us are going crazy. Wondering why? Read on to know.
Neo Monsters – An Ultimate Monster Catching RPG Game for Samsung Galaxy S7 | S8 | S9 | Note 8

If you are a fan of Pokemon, we assume that half of your gaming portfolio is dominated by the other monster catching games. After all, these games pack a whole new universe of monsters for the players to catch and love.
Neo Monsters is a similar game in which the player plays a role of the trainer and master that discovers a massive new universe filled with tons of different monsters having different powers. The trainer can catch these monsters, train them to use their powers and fight against the rivals. The game is beautifully animated and is fully packed with action that you don't want to miss.
In addition to that, the game also features a number of additional features which are enough to make you fall in love with this game. So here's what the Neo Monsters has to offer you:
1: Over 1000 Monsters to Capture
If you are the monster lover and want to become their trainer, Neo Monsters is the great platform offering you to do so, while featuring no less than 1000 monsters in the game. You capture and evolve those plethora of monsters and unleash their deadly potential in order to win the battle. Your goal is to capture the most powerful monsters out there so that you can dominate in exciting battles.
2: An Addictive Strategy RPG
Neo Monsters is a really addictive strategy RPG that allows the trainer to catch the different monsters, harness their powers and build the ultimate team. You can build a team of up to 16 powerful monsters, strategize your battle and defeat your opponents in 4v4 battles. You can show the world your ability to create devastating combinations of powerful monsters to become the ultimate monster trainer.
3: Become the Champion
In addition to training the monsters, there are tons of battles for you to win and become the ultimate champion. The game offers six different leagues to conquer and the Grand Championships in multiple islands and dungeons.
Download Neo Monsters RPG Game for Samsung Galaxy Mobile Phones
Neo Monsters - Preview Trailer
So discover the massive island of monsters, explore multiple dungeons and complete 100+ missions to become the ultimate monster catcher and trainer. So what are you waiting for? Get this game downloaded on your Samsung Galaxy S7 | S8 | S9 | Note 8 and become the champion in one of the biggest monster battling RPGs!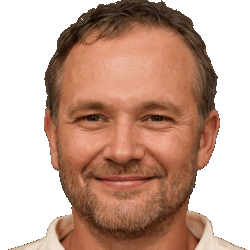 Latest posts by Frank Tyler
(see all)