If you believe in the oft-quoted proverb, "Books are one's best friend", then chances are you might be interested to know some bookish related content. If so, you have come to the right place because, today, we are going to highlight the app for your Samsung Galaxy S7 | S8 | S9 | Note 8 that can turn any ebook into an audiobook.
Curious to know? Scroll down to know what we are talking about.
Audiobook Reader – Listen to Your Favorite eBooks on your Samsung Galaxy S7 | S8 | S9 | Note 8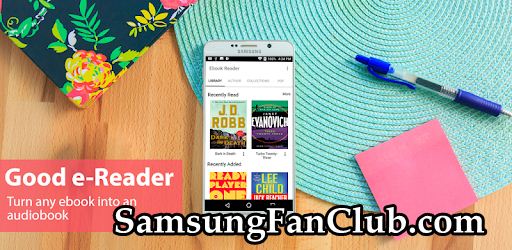 Although audiobook is not a new idea anymore, however, for the people who don't know, Audiobooks provide another way for the nerds and readers to take a good read anywhere on the go.
Among such audiobooks, Audiobook Reader is one of the finest application available on the Play Store. This apps allows the readers to actually listen to their favorite ebooks by turning them into actual audiobook so that you don't have to invest in CDs and some speakers. Instead, you can actually listen to everything written in a book, on your smartphone just like a story while enjoying other activities that you also don't want to miss. Not only this the Audiobook Reader is the best audiobook application that you can have on your smartphone as it features some really good features that other conventional audiobooks lack.
So here are some of the features that Good e-Reader's Audiobook Reader offers:
1: Smart Technology Employs Amazon Polly
The best thing that sets Audiobook Reader apart from other audiobooks is that it forgoes the standard text to speech engine and employs Amazon Poly, the same technology that has been used in Alexa. This means, other audiobooks can only read the ebooks that have been translated and uploaded in audiobook, however, this is not the case with this app. You can literally load any ebook of your choice and the app will read it aloud. Cool, isn't it?
2: Immersion Reading
Another interesting feature that you will crave for in other applications other than Audiobook Reader is the immersion reading that offers you with the full-featured reading with the text highlighting. This means, while the book is playing, the text on the book gets highlighted, in case you want to see from where Amazon Poly is reading.
3: Multitude of Languages
The Audiobook Reader offers the freedom of selection to the users so that they can choose their favorite language to play the eBook. Yep, the app comes with the audio narration that is available in more than 25 different languages, all in male and female voices, so that you can never miss your favorite book because of the language issue.
4: Wide Array of eBook Formats Supported
There are a number of audiobook apps available on the Play Store that only supports PDF to read out loud. However, that is not the case with Audiobook Reader. This application supports loads of formats that eBooks come in, including PDF, EPUB, PRC, FB2, MOBI and much more.
Download Turn eBook to Audio Book Reader App For Samsung Galaxy Mobile Phones
Audiobook Reader - Turn any eBook into an Audiobook
com.goodereader.ebook_samsungfanclub.com.apk
com.goodereader.ebook_samsungfanclub.com.apk
In addition to that, the app comes with high-quality mp3 sound with perfect narration tools that any reader would want. So get this app downloaded on your Android smartphone and experience the ultimate reading + listening exposure ever.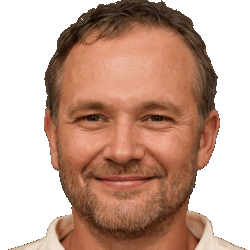 Latest posts by Frank Tyler
(see all)