ODIN is the official software used to flash firmware, recoveries, and updates on Samsung phones. If you have a Note, S, or Alpha series phone. You can use ODIN to flash recovery, custom firmware, or stock firmware. The process might be a little technical for non-tech people once you get an idea of how it's done. It's pretty straightforward. The latest version of ODIN is released; it works with all the Samsung smartphones from Android 8 onwards. Using this guide, you can download the latest ODIN that is version 3.14.4.
If you are a Samsung Galaxy User. There are several reasons for which you might come across ODIN intentionally or unintentionally. The reasons for which you would use it intentionally include installing a custom recovery or flashing a custom recovery. Whereas, the unintentional reason that might bring you to ODIN is; if your phone is stuck in a boot loop or soft-bricked. You can do anything on your phone using ODIN, which would be impossible otherwise without access to the download and recovery menu.
Download Latest ODIN for Samsung Galaxy S22 Series:
The latest version of ODIN is called ODIN 3. It is more powerful, efficient, and fast than the previous versions. Therefore, its success rate is better than the others. Moreover, ODIN can use it with all the latest smartphone models of Samsung. Be it a Galaxy Alpha, A phone from the Note series, or an S series phone like Galaxy S22 Series.
Suppose your Android device is stuck at the Samsung logo at the boot. It means it is soft-bricked. Even then, you can access the recovery menu as well as download mode. Using the download mode and ODIN, you can install stock firmware on your Galaxy Device.
Also, if the partition of your phone is corrupted, your phone will not pass the Samsung logo as it won't be able to read and run the software system from the storage of your phone. To tackle that, you can use ODIN to fix the partition by flashing a PIT file. The solution to all these issues and numerous others can be single-handedly fixed via ODIN.
You can download the latest ODIN 3 version 3.14.4 from here.
Once you have downloaded the ODIN on your computer, you have to unzip its content somewhere on your PC. No need to install the software. Just unzip it, connect your Samsung Device via Data Cable, and then you can install firmware, recovery, kernel, or whatever is needed to be fixed.
Ending Notes on ODIN:
There are times while flashing stock firmware on the phone is failed. An error is displayed on the error log of ODIN. Sometimes, the file you have selected to flash on your phone is inappropriate for your phone. Mostly, there are errors in the error logs, which give no direction. Trying again or using another version of ODIN fixes the issue. Once you download the latest ODIN 3 v3.14.4 and use it to flash firmware, you will not encounter any such issues.
Suppose you have a MacBook running on OSX. You won't be able to run ODIN on it. As ODIN is only available for Windows operating system. No version for Linux or MacBook is yet available. For MacBook, you can use another tool offered by Samsung to its users called Smart switch. It can be used to install firmware or an update. You can even use it to unroot your Galaxy phone. Yet you won't be able to use it to install recoveries or kernel.
If you have any issues regarding the download of ODIN or flashing firmware, recovery, or kernel on a Samsung device. Feel free to drop a comment below or write us an email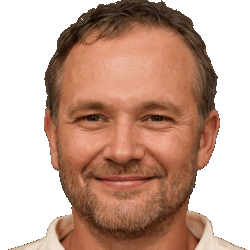 Latest posts by Frank Tyler
(see all)