This TWRP 3.0 Custom Touch Recovery is for the International Samsung Galaxy S7 SM-G930F/FD/X, Korean SM-G930S, and Canadian SM-G930W8 Exynos models only! Do not flash this twrp recovery on Galaxy S7 Edge (SM-G935F) or Qualcomm models! For Galaxy S7 Edge SM-G935F please follow this guide.
WARNING #1: Flashing a custom recovery to your device will trip the Knox warranty bit on your phone. Check with your mobile provider to see if they will still cover warranty on Knox bit triggered devices. If you understand this risk, continue on. You generally don't have to worry, as it's incredibly hard to brick a Samsung device, and physical damage warranties should be exempt from Knox triggering.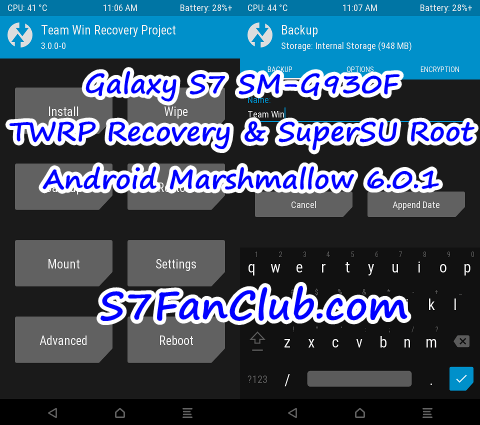 WARNING #2: The Galaxy S7 Stock boot image has dm-verity, which prevents you from booting if you swipe to enable system modifications! SOLUTION: Follow the full rooting steps below, in order, to allow system modifications without the risk of a boot loop!
WHAT IS TWRP?

Oh come on, you know what it is – don't try to fool me! In case you're serious, though… Team Win Recovery Project is a custom recovery for Android devices. It allows you to back up and restore your data, flash custom ROMs to your device, repair broken file systems, and root your device.
DOWNLOAD TWRP For Samsung Galaxy S7 SM-G930F (herolte)
We highly recommend using Odin to flash when possible. You can Download Odin For Samsung Galaxy S7 and Galaxy S7 Drivers.
FULL STEPS FOR OBTAINING ROOT ON GALAXY S7. – .You Can also try CF-Auto-Root For Galaxy S7 SM-G930F.
In your ROM, go to Settings -> About device. Tap 7 times on Build number to enable Developer options.

Now go to Settings -> Developer options. (above About device)
You need to enable OEM unlock, otherwise you might end up with boot problems or be unable to flash later on.

Extract Odin_3.10.7.zip to your computer.

Install Samsung Mobile Phone Drivers for Odin to find your device.

Download a .tar image of TWRP for herolte. (Galaxy S7 SM-G930F)

Reboot your device into Download mode. To do this, select reboot from the power menu and hold the [Volume Down] + [Home] buttons while your device reboots.
Once you reach the Download mode warning screen, press [Volume Up] to continue.

Open Odin and place that tar.md5 in the [AP] slot without touching any other options, then press [Start].

Hold [Volume Up] + [Home] buttons near the end of the flash, and keep holding them until you are in recovery.

At this point, you will reach the screen asking you if you want to allow system modifications.
By swiping right, you will trigger dm-verity, and if you don't follow step 12 you will be unable to boot!
If you are going to root your device and follow the rest of these steps, then it is safe to swipe right and enable modifications.

Go to [Wipe] -> [Format Data] (not advanced wipe) -> type "yes".


WARNING

: This will wipe your internal storage, disable encryption, and factory reset your phone!

Go to [Reboot] -> [Recovery].

If you want to be rooted with SuperSU:
Download the latest SuperSU by Chainfire.
Without exiting TWRP, transfer the SuperSU zip to your device over MTP* and flash it using [Install] in TWRP.If you only want a bootable system partition or writable data in TWRP:
Download dm-verity and force encryption disabler.
Without exiting TWRP, transfer no-verity-opt-encrypt.zip to your device over MTP* and flash it using [Install] in TWRP.

Go to [Reboot] -> [System].

Wait 5-15 minutes for your device to finish setting itself up.
* MTP, known as Media Transfer Protocol, is the same way you transfer files from your PC to your device when booted into system.
CHANGES
v3.0.0-0 – Disabled backup/restore of modem partition (must be signed and flashed in Odin)
v3.0.0-1 – Add /sys/pstore support for ram console / last kmsg (allows debugging system kernels)
v3.0.0-0 – Initialize new device tree based on Samsung OSRC G930FXXU1APAW kernel.
FEATURES
MTP support
USB Mass Storage support
Micro SDcard and USB OTG storage support
f2fs file system support (read, write, format, backup & restore)
exFAT file system support (read, write, format, backup & restore)
NTFS file system support (read, write, format)
ADB root
/sys/fs/pstore ram console log support for debugging custom kernels
Full SELinux support
Built in android 6.0 tree
KNOWN ISSUES
Samsung encryption is not supported yet

in TWRP 3.0.0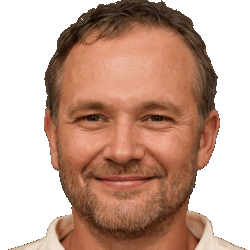 Latest posts by Frank Tyler
(see all)