If you are using Facebook App on Samsung Galaxy S7 or Galaxy S7 Edge, its the time for you to immediately stop using it. The Facebook App's full version is a huge mess. Because it keeps on running in the background, eats too much RAM and consumes a lot of battery life on your Samsung Galaxy S7 or Edge device.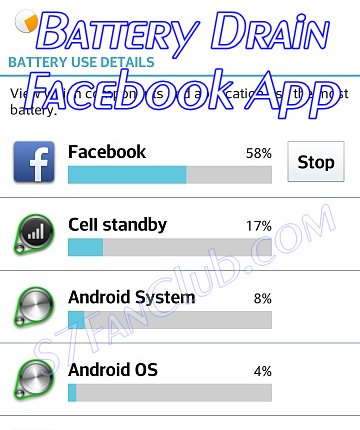 As I have to respond to many users on my social media profiles, I have to use Facebook frequently and on the go. I have checked out my battery stats and the culprit was Facebook App, which was eating most of the battery on Samsung Galaxy S7 Edge.
Another reason to stop using Facebook is its separate Facebook Messenger, I mean why? This was the function once included within the app, but now we need to have a totally separate app to make conversations, that also consumes lot of battery life on Samsung Galaxy S7 Edge.