When it comes to gaming on the Samsung Galaxy Smartphones, we all lazy heads like to go with the games in which we just have to tap, tap and tap and the game just proceeds. Well, if you are one of those lazy people who are gaming freaks too, we have something mind-blowing for you. Also make sure to check out Best Samsung Galaxy Games Section.

Yep, we are talking about the game that is finally been launched on the Play Store is called Pigeon Pop and the best thing is that you can download this game for free on your Samsung Galaxy S23 Ultra.
Pigeon Pop – The Ultimate Bird Game for Samsung Galaxy S23 Ultra
Pigeon Pop by Fortafy Games is one of the best time killing game for all those lazy peeps who just love to tap on their phone's screen and enjoy. This game will directly take you to the levels with the increasing challenging and difficulty, where you have to pop all the good things with your beak, being a bird, while avoiding all the bad things. Don't worry the game will explain everything to you about which things to pop like fruits and which to avoid like a rotten food item.
Coming to the gameplay of Pigeon Pop, your screen will be provided with a rotating wheel where timing matters the most. The rotating wheel has all the fruits on all of its edges and you have to tap to pop those fruits on time while avoiding the items that you need to avoid. If you accidentally pop the wrong item on the wheel, you would have to start the level all over again means your game goes over.
With this interesting and simple gameplay, the game also has an array of features that you need to know. These features include:
1: Plethora of Levels
The best thing about this game is that it offers a number of levels for you so that you can remain glued to your phone's screen for hours. Precisely, the game offers over 100 levels, with different visuals and difficulty so you will definitely get addicted to this game without giving a second thought.
2: Various Birds to Choose From
Don't get distracted by its name – Pigeon Pop. Although the game has a specific bird name but this doesn't mean that you only have a single bird to play with. The game features a number of birds as characters so that you can play with your favorite bird. Be it a peacock or a parrot, the game has got your favorite birds for you.
3: Attractive Visuals & Music
If that's not enough for you, Pigeon Pop has featured a set of attractive visuals and graphics that will keep you entertained for hours. And this is not it, each level has different yet colorful graphics that you will love.
Download Pigeon Pop Game for Samsung Galaxy S23 Ultra
Pigeon Pop Final level - level 100 || Gameplay
So get this simple yet insanely addictive game on your Samsung Galaxy S23 Ultra, and let us know about your experience.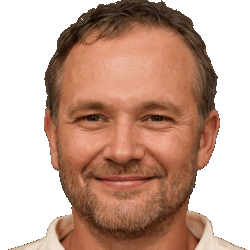 Latest posts by Frank Tyler
(see all)